Minute of Silence Meditation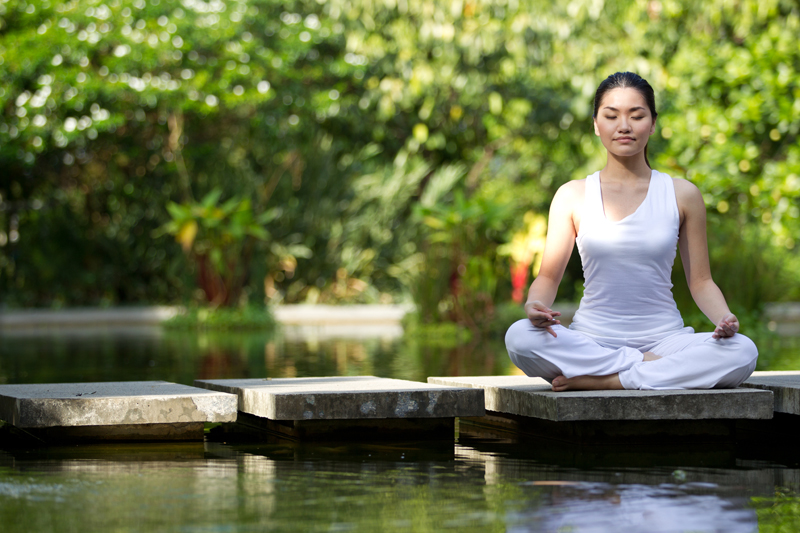 Can meditation be as short as a minute of silence? I think it can, because the aim of meditation is achieving or sinking into the deep golden moment again and again and again.
The deep golden moment is the aim of all meditation practices. It is a renewable and vibrant awareness of our eternal self that has no boundaries. It is like standing on top of a hill and seeing out into forever land, in every direction at once.
I had an experience of this golden moment of meditation many years ago. It occurred spontaneously. I had just begun a meditation and quite suddenly it was as if I was in the center of the sun; a sun vibrant and light with shimmering sheets of liquid like silver flowing in my vision.
The brightness was incredible, unlike earthly light while standing facing the sun. I had my eyes of awareness totally open without the pain one would experience if looking into the sun. And I was not looking forward or out. It was as if I was in the middle of the experience. Light, bright, warm.
Though this experience lasted just a few moments it has stayed with me as a reassurance that practicing meditation is indeed a pathway to stepping into the golden light of radiance, warmth, awareness.
And because this experience happened just after beginning a meditation I can say with confidence that grabbing a minute for silent meditation is really enough to experience the eternal expanse we live in, mostly in unawareness while involved in our daily routine.
I had aftereffects from the light experience that continue into the present: I realized I was more than flesh and blood, and as such could act from that spiritual awareness in all situations. This gave me an edge in solving problems faced in daily life.
I could wait for a moment to silently draw a bit of wisdom from the whole expanse and depth of knowledge; perhaps not known to me before, but nevertheless, marching forth into my awareness from waiting a few moments in silence.
We're living on earth as flesh and blood humans, but oh, we are so much larger. We have no boundaries to the capacity to draw wisdom to ourselves, and the way I have found this is by meditating, being silent, allowing the answers to the need of the moment to arise in my awareness.
Article by Susan Helene Kramer
In memory of Sri Swami Chidananda of Rishikesh; Mahasamadhi 28 August 2008, age 92
Meditation Lessons for Teens and Adults
More than 70 offerings, from guided meditation techniques to on-the-go stress relief and relationship meditations interspersed with verse, and a section of special occasion prayers. 114 pages. Ebook options and paperback.
Meditation for All Kids
Sitting, walking, dance and group circle meditations, along with positive affirmations, verses and benefits of meditation for kids of all ages and abilities in a 100 page book with illustrations. Ebook options and paperback.
NOTE: Sign up below or in the right-hand column for our meditation site newsletter. It only requires your email address and is never given out or sold to anyone. If at any time you wish to stop receiving it, each newsletter contains a link to unsubscribe. Make meditation part of your daily routine.


Related Articles
Editor's Picks Articles
Top Ten Articles
Previous Features
Site Map





Content copyright © 2023 by Susan Helene Kramer. All rights reserved.
This content was written by Susan Helene Kramer. If you wish to use this content in any manner, you need written permission. Contact Cat Hamilton for details.