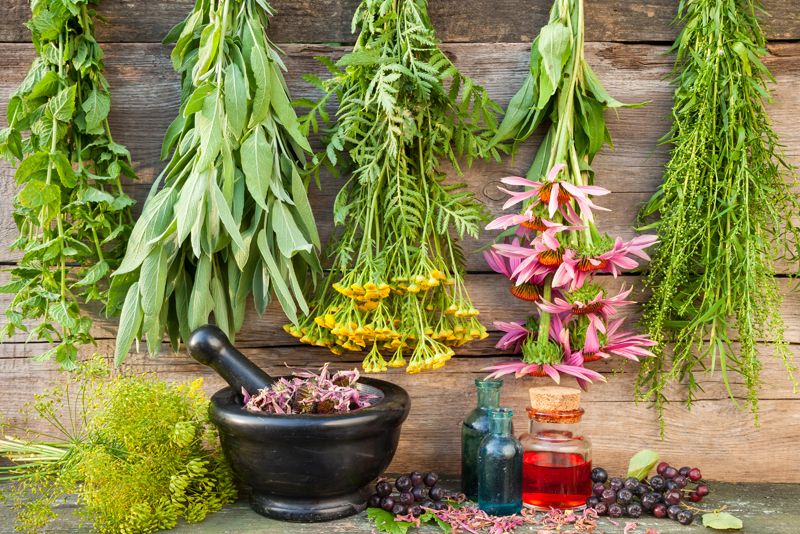 The days are still cold and dark, yet there is brightness in your mailbox! The garden catalogs that you are collecting, are the perfect beginning to a well planned herb garden.
No matter which catalog you choose,next to each of the seed listings, it will tell you how long it takes for the seed to germinate and how early you should start the seed indoors, before your last frost date.The last frost date in your zone, should be considered an educated guess, and means that it is the average last date that a killing frost should hit your general area. Remember, the last frost date is guaranteed.Mother Nature can, and does throw a curve ball into the gardening cycle. Many gardeners, novice and expert, have been surprised by a late, late frost. However, use this date as a target date to be ready, and pay close attention to the weather, before you trust that there will be no more frosts for the season.
Make a list of the herbs that you want to grow and note the earliest you should be planting them.Choose herbs that you use a lot of, and that seem to grow in your zone. Here is where the calender comes in. Count the weeks back from that last frost date and that is the date that you should be starting your seeds indoors.
I like to start my favorite herbs more than once, so I plant successive plantings. That way, I have enough plants to harvest without running low.
After you choose which herbs you want and when you are going to be starting them, take a look at where you plan on gardening. The listing for each herb will also tell you what type of soil and watering needs it has. Don't worry if you have sandy soil and the seed needs rich soil, the beauty of herbs, is that they do very well in containers, and you can make that container be the perfect environment. You can even sink that container into the ground and mulch it, so it appears to be growing in the ground. This is a great way to be able to plant tender perennials, like Rosemary, in the garden for the hot summer months and be able to bring it safely inside for the winter.
It may be tempting to start your herb seeds much earlier than this date. Unless you have indoor plant lighting, your herb seedling will quickly outgrow your windowsill and become leggy. It is better to wait for the right time, and start planting.


Related Articles
Editor's Picks Articles
Top Ten Articles
Previous Features
Site Map





Content copyright © 2019 by Amelia Tucker. All rights reserved.
This content was written by Amelia Tucker. If you wish to use this content in any manner, you need written permission. Contact Bettina Thomas-Smith for details.