Sweet Mexico - Piloncillo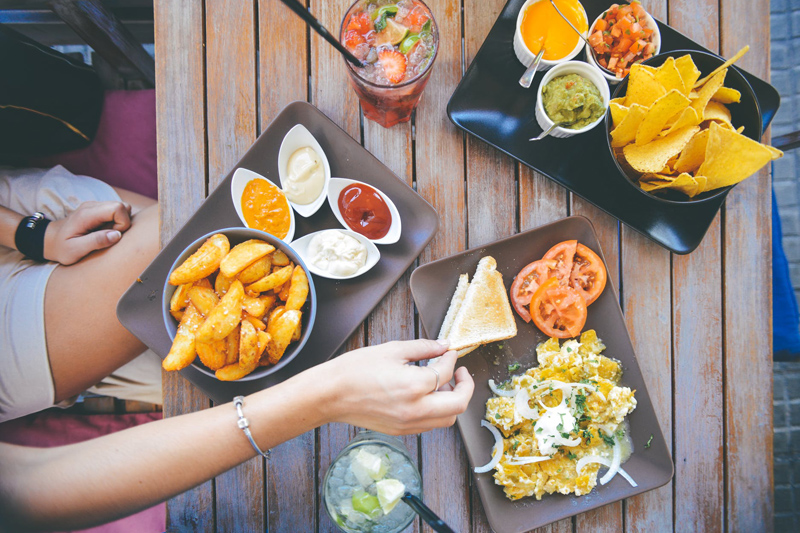 "Little pylon" or piloncillo is rich and dark, with a deep, seductive, almost chocolatey aroma of caramel which is utterly addictive. As I wandered around the "dulces" or sweets section of the market in Taxco recently and inhaled profoundly, the fragrance swirled around me like a velvet cloud, to the extent that I actually felt vaguely faint. Every stall had decorative piles of the cones of unrefined sugar, and every delicacy on offer, from the amaranth-based "alegrías" to the crunchy almond "turrón" was flavoured with it – wherever I turned, the almost decadent opulence of piloncillo beckoned irresistibly.
The sugar cane, native to South East Asia, was reputedly introduced to the Americas by Christopher Columbus on his second voyage in 1493, and is likely to have made its way to Mexico from the Caribbean Islands with Cortés and his Spanish Conquistadores: the first sugar plantations were established in the Veracruz area of the Gulf of Mexico in the mid-1520s. The production of the sugar itself was simple, with the juice of the cane being boiled down until it was thick, golden and syrupy before being poured into a plain mould and left to harden. This minimal procedure, totally devoid of any form of refinement or purification, results in a sugar which is almost unrecognizable today – until one tastes piloncillo of course! If you put a teaspoon of ordinary white sugar on your tongue and make a point of really tasting it, the one and only impression is sweetness. Do the same with light brown sugar, and the sweetness is pretty much the same, although there may be a slight hint of flavour from the small amount of molasses added to it. Dark brown sugar is doctored with approximately twice the quantity of molasses but is still a very bland and uninteresting form of sugar. "Molasses" or dark "Muscovado" sugar has more to offer, but if you are looking for a sugar with real personality, then the Mexican piloncillo will give you a serious run for your money.
The name piloncillo applies specifically to the cone- or pyramid-shaped variety, which is particularly popular in the northern half of the country and varies in colour from a delicate gold – "blanco" or white – to burnt sugar – "oscuro" or dark. In the south and south-east, piloncillo is better known as "panela", which comes in round, flat discs and has a more intense, caramel flavour and colour. "Panocha", less prevalent and even darker and richer, is used mostly in the state of Sonora. Whatever the cook may choose to call it, she will use piloncillo abundantly in traditional sweets and candies, biscuits and cakes, icecreams and sorbets, as well as hot and cold drinks like coffee, "atole" and "champurrado" (corn-based beverages), and "agua de tamarindo" or tamarind water for instance. Or she might dissolve it in warm water to produce a thick, luxurious syrup known as "miel de piloncillo" or piloncillo honey, ready to pour over the post-Hispanic but very Mexican fritters called "buñuelos". It is also widely used in marinades and pickling liquids for fruit or vegetables, and is often added to savoury dishes in order to balance acidity and heat or to enhance other flavours.
The piloncillo I bought in the Taxco market is an "oscuro", and as I sniff it, I pick up a faint smokiness as well as a floral syrupiness and the expected hint of chocolate. It also reminds me of white sand beaches and brawny Caribbean rum! The surprise element as I nibble delicately at it is that it is not particularly sweet and the best adjectives for the overall taste are perhaps "rich" and "burnished". As always, it is absolutely rock hard and requires brute force to break it into usable pieces as it is impossible to chop it with a kitchen knife. You can take a hammer to it as Zarela Martinez suggests in one of her books – but be careful not to damage your work surface. You can dissolve it in a small amount of water, although this method can create problems when it comes to measuring or weighing it. Or you can grate it coarsely, slice away at it with a serrated knife, or shave it with a vegetable peeler – this is my favourite approach, although it can be time consuming if you need large quantities. However you tackle it, do not get discouraged as the depth and intensity of flavour it will add to whatever you are cooking will be well worth the effort. Having said this, piloncillo is obviously not readily available internationally, so if you cannot source it locally or by mail order, dark Muscovado or molasses sugar will have to do – and it does very well indeed in most cases.
| | |
| --- | --- |
| Chilli and Chocolate Stars of the Mexican Cocina by Isabel Hood is available from Amazon.co.uk | Just The Two of Us Entertaining Each Other by Isabel Hood is available from Amazon.com and Amazon.co.uk |
You Should Also Read:
Capirotada, a bread pudding for Easter
The Day of the Dead – Candied Pumpkin Recipe
Sweet Mexico - Easter Piglets


Related Articles
Editor's Picks Articles
Top Ten Articles
Previous Features
Site Map





Content copyright © 2023 by Isabel Hood. All rights reserved.
This content was written by Isabel Hood. If you wish to use this content in any manner, you need written permission. Contact Mickey Marquez for details.