Sweet Mexico - Easter Piglets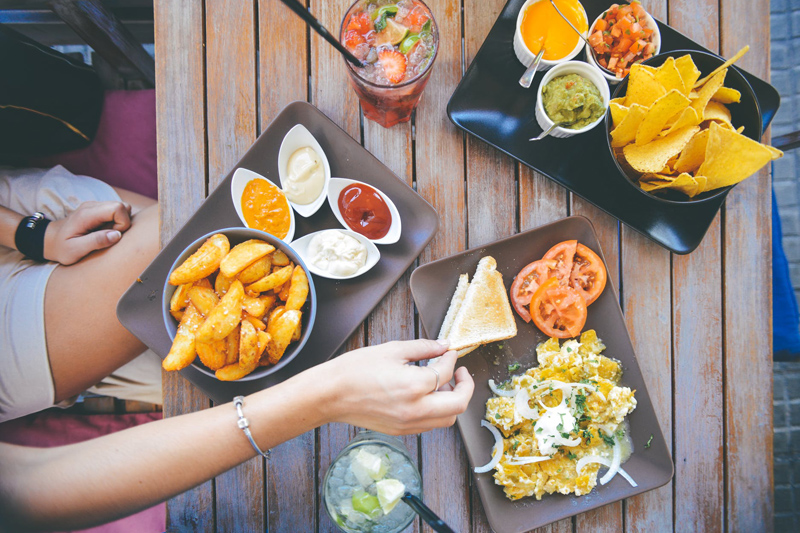 The "panaderías" of Mexico are absolute Aladdin's caves. While the name translates simply as "bread shop", this does not even begin to illustrate the wealth of baked goodies which are piled up on aluminium trays and displayed in the windows and on the counters. In France, for instance, the humble bread shop or "boulangerie" supplies the neighbourhood with the daily yeasted bread, be it a baguette, ficelle or croissant; if you are looking for anything fancier or more sophisticated, you need to visit a "pâtisserie", where pastry in an infinity of shapes and forms is the main area of expertise. In Mexico, however, the panadería is a one-stop shop, providing the traditional salted breads and rolls like the ubiquitous "bolillos" and "teleras", as well as holiday specialities - "pán de muerto" and "rosca de reyes"; there will also be a myriad of sweet breads, which are mostly eaten at breakfast (the cocoa-dusted "conchas" or shells were my great childhood favourite), meringues, and countless whimsically named biscuits, among them "polvorones", dusties, "bigotes", moustaches, crisp, flaky, heart-shaped "orejones" or big ears which resemble the classical "palmiers", and "besos", kisses. I have to say, however, having made the comparison with a French pâtisserie, that the riches of the Mexican panadería are nothing like as delicate, chic or stylish, but fit more appropriately into adjectives like chubby, satisfying, sustaining, soothing and moreish!

"Cochinitos" or piglets are a much loved treat at Easter, and often go by another pig-related name, "marranitos", an affectionate expression which tends to be used more specifically in the sense of "dirty" pig, or the far more occasional "puerquitos". They are rich and oh so gratifying, their texture reminiscent of shortbread rather than crisp and crunchy, very lightly spiced, and deeply flavoured from the traditional dark unrefined sugar known as "piloncillo" which is used in Mexico. The "panaderos" or bakers cook the piloncillo with water to make a thick, glossy syrup, which tastes rather like molasses but without the bitter edge; in the absence of piloncillo, molasses sugar, dark muscovado sugar or even straightforward soft dark brown sugar all work well. Fresh pork lard is also customary in Mexican marranitos, but nowadays butter and vegetable shortening in particular are more common.

Cochinitos are of course shaped like a nice fat little pig, for which one needs a pig cookie cutter, but if there is nothing appropriate lurking in your kitchen drawer, any cookie cutter, whether round, fluted, Easter bunny or gingerbread man, will do the trick very nicely.

Buén provecho y felices Pascuas - Happy Easter!

Cochinitos – Easter Piglets

Makes about 30 cochinitos approximately 7.5 cm/3 in long

150 g/5 oz molasses sugar
60 ml/1/4 cup water
5 ml/1 tsp vanilla extract
350 g/12 oz plain flour
2.5 ml/1/2 tsp baking powder
2.5 ml/1/2 tsp bicarbonate of soda/baking soda
5 ml/1 tsp ground cinnamon
180 g/6 oz unsalted butter at room temperature
Demerara sugar, to decorate – optional

Combine the molasses sugar and water in a small saucepan and heat gently, stirring constantly to ensure that the sugar dissolves completely. Bring to the boil and simmer for one minute, still stirring. Strain, add the vanilla, and set aside to cool slightly.

Sift the flour with the baking powder, bicarbonate and cinnamon.

Beat the butter in the bowl of an electric mixer fitted with the paddle attachment or with an electric whisk until light and fluffy. Slowly whisk in the warm sugar syrup and then gradually beat in the flour mixture, a large spoonful at a time. The dough will quickly stiffen and depending on the strength of your whisk, you may need to mix in the last bit by hand with a large wooden spoon. Cover the bowl with plastic film, place it in the refrigerator and chill for at least one hour, longer if you can – it is a soft dough but quite easy to work with so long as it does not get too warm.

Line two large baking sheets with baking parchment. Dust the work surface lightly with flour and roll approximately one third the dough out about 2 mm/1/8 in thick, returning the rest to the refrigerator. Cut out cochinitos with a cookie cutter and, using a wide spatula, lift them carefully on to the baking sheets, arranging them some 2 cm/1 1/4 in apart. Gather up the remaining dough and repeat the procedure, rolling and cutting it in the same way – if your kitchen is hot and the dough has become very soft and sticky, you may need to refrigerate it again.

The piglets can be prepared up to this point ahead of time and chilled or frozen.

When you are ready, preheat the oven to 180oC/350oF/gas 4/fan oven 160oC. Dust the marranitos generously with demerara sugar, pressing down on it lightly, and bake for 17 to 20 minutes, until the biscuits just start to darken along the edges. Cool on the baking sheets for five minutes before transferring to a wire rack to cool completely.

The cochinitos are utterly wonderful when they are freshly baked, but they store well in a sealed container for four or five days – although it is highly unlikely that they will last that long.


You Should Also Read:
Capirotada - a pudding for Easter
Easter in Mexico - Torrejas Recipe
Easter in Mexico - Cherry Turnovers Recipe


Related Articles
Editor's Picks Articles
Top Ten Articles
Previous Features
Site Map





Content copyright © 2023 by Isabel Hood. All rights reserved.
This content was written by Isabel Hood. If you wish to use this content in any manner, you need written permission. Contact Mickey Marquez for details.