Multiple Births and Childhood Disability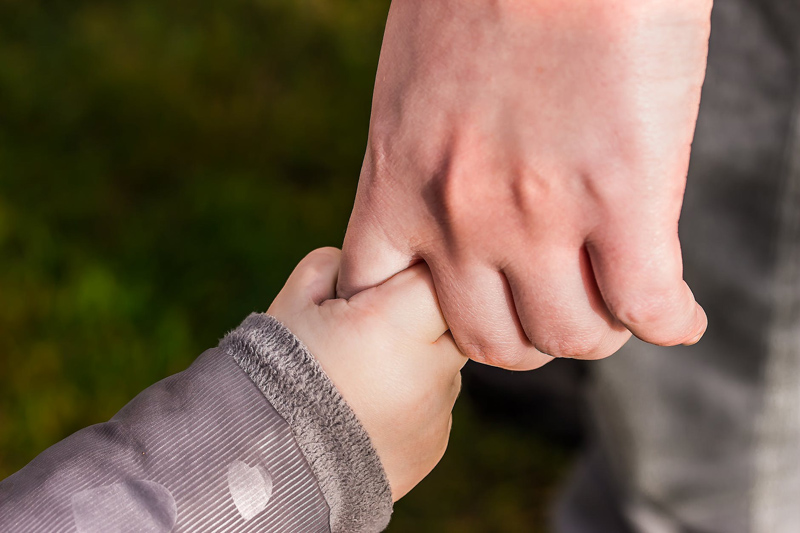 Families of children with special needs have become alarmed by the cutting remarks, anger, and hateful attitudes of some in the public who have made ugly comments about the extra expense of supporting children with special education and support needs due to developmental delays and disabilities, chronic health conditions or other risks involved with multiple or premature births.
In a 2009 NBC Dateline interview, Nadya Suleman shared that three of her older six children have special needs. She said that her three year old son, Aidan, has been diagnosed with autism; that another has been diagnosed with communication delays and 'maybe tiny characteristics' of autism; and a third with ADHD.
Interviewer Ann Curry suggested that there is a higher possibility of developmental problems, and the possibility of cerebral palsy in her octuplets. Nadya Suleman described possible disabilities as added challenges and stated that children who experience these challenges are added blessings. The mother's publicist explained that payments made to support and educate children with special needs are not welfare, but programs for those with special needs that some of her children and she herself just happen to qualify to receive.
The cost of public education for mainstream students is not reported in news stories as a cost of raising typically-developing children. Children with special needs deserve and have the legal right to basic education, accommodations, opportunities and support in public schools.
Early intervention, an appropriate education, and transition services are prudent investments in our sons and daughters with disabilities, avoiding more costly services in their adult lives while offering a better future, quality of life and richness of experience for our children and families.
Children with disabilities did not cause the current economic crisis and those who did are still living a high life without any consideration for the taxpayers who bailed them out. The spotlight should be on those who ran away with the economy with no regulation and no concern for those in the middle class who have made America strong.
In an in depth interview on the Dr. Phil (McGraw) show, Kate Gosselin - of the reality television show 'Jon and Kate plus Eight' - explained the challenges she faced when she and her husband Jon brought home the six babies that expanded their family of darling twin girls.
Kate said when fertility treatments were successful they expected one baby, with the possibility of another set of twins, and thought she could prepare herself for four babies at most. That pregnancy had resulted in seven but, sadly, they lost one baby. I don't know whether anyone but another mother can start to understand that we grieve the loss of every baby, no matter how many other children we have. The Gosselins declined 'selective reduction' due to their faith and appreciation of the gift of that pregnancy.
In a practical and compassionate warning, Kate explained to Dr. Phil's audience that it took fifty people to help her and Jon their first year with her babies; she did not go outside for the first two years; and warned that people who step up to help wear down, wear out, and disappear, especially when the babies become toddlers.
Although she briefly mentioned the exhaustive schedule including talks with doctors about medical issues, Kate also seemed to consider the special needs that were addressed in her children's early days to be just part of the package that creates exhaustion and elicits every bit of strength new mothers everywhere need to call upon.
Included in this show was an interview with Nadya Suleman's legal representation, who repeated several times that similar implantation procedures previous to the octuplet's birth resulted in a single birth or twins. She also said that Ms. Suleman could not accept the alternative of 'selective reduction' during the pregnancy due to her religious beliefs. I believe other mothers who have experienced multiple births can understand better how that decision would be difficult or impossible, even without similar religious beliefs.
At this time, when the economic crisis has caused so many more families to resort to social services to protect and support their children, it is especially upsetting to read comments about how much it costs and who 'deserves' to be protected from hunger, homelessness and isolation. Again, it is unlikely that low-income individuals from large families caused the economic meltdown that has affected the whole world while protecting the wealth of the greedy few.
Early intervention and other programs that support opportunities and support in community living for children and adults with disabilities save taxpayers the cost of lifelong institutional care and provide people with disabilities in the USA the right to life, liberty and the pursuit of happiness. Exploiting the publicity around a few families who have an extraordinary number of children to dismantle support for human services and to distract us from the actual reasons for the economic downturn is unethical and immoral.
Browse at your local bookstore, public library or online retailer for books about multiple births like
Multiple Bles8ings: Surviving to Thriving with Twins and Sextuplets
or books about reality shows like
Little Family, Big Values: Lessons in Love, Respect, and Understanding for Families of Any Size, by The Roloff Family
NBC Dateline
Meet Mother of Octuplets, Nadya Suleman
https://www.msnbc.msn.com/id/29129311/
Dr. Phil Show - Octuplets Debate
Interview with Kate Gosselin of 'Jon and Kate plus Eight'
https://drphil.com/shows/show/1220/
Deaf couple angry with hospital over lack of interpreter during and after birth of son
https://www.theguardian.com/society/2014/jan/19/deaf-couple-lack-interpreter-birth-university-college-hospital-london
You Should Also Read:
Babies Born Early - Prematurity and Childbirth
Dads, Complicated Pregnancies and Childbirth
Mothering Babies with Special Needs


Related Articles
Editor's Picks Articles
Top Ten Articles
Previous Features
Site Map



Follow @DownSynAdvocacy
Tweet





Content copyright © 2021 by Pamela Wilson. All rights reserved.
This content was written by Pamela Wilson. If you wish to use this content in any manner, you need written permission. Contact Pamela Wilson for details.