Service Animals and Childhood Disability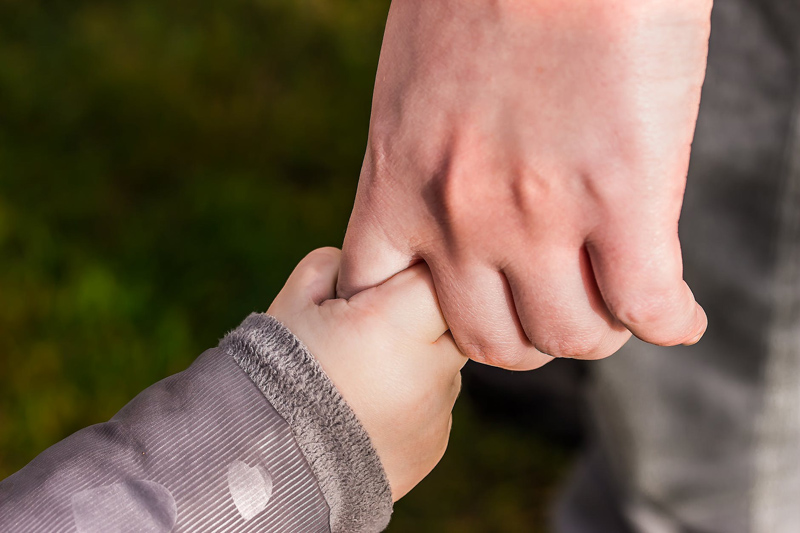 The use of service animals for individuals who have physical challenges, chronic health conditions or other special needs has been tested recently as some school districts have sought to restrict their use in classrooms.
Administrators have cited the needs of students who have fur allergies, denied or expressed skepticism that every child with a service animal needs one full time. Some animal rights activists deplore the use of animals as assistants, arguing that children and adults have no right to train them to work, and insist the 'service dog industry' adds to the overpopulation of animals who need rescue.
Families may be negatively influenced by these complaints, especially if they are unsure whether they want to take on the responsibility of a service dog. We may not realize how much independence our sons and daughters may experience through the companionship and help of an appropriate canine companion.
Resistance to providing access for service dogs has caused a great deal of consternation among people with disabilities, families, and advocates who are aware of benefits so many individuals have already experienced. I believe that a great deal more awareness must be raised among the general public about what life is like with certain disabilities, so we all have a better understanding of ways we can improve our children's opportunities and development. Too often, we do not know how we can avoid difficulties and accommodate the challenges they face until they have experienced a crisis.
My son and I were walking through a store one day when we met a woman with a service dog in training. She greeted my son and invited him to pet the dog while we chatted.
I had heard that some dogs recognized the onset of low blood sugar episodes in children with diabetes. My son had recently experienced seizures in the middle of the night due to an unexpected blood sugar drop during his sleep two hours after his 1:00 a.m. blood test. I had woken up hearing the sound of his head and feet bouncing every minute or so, and walked in to check on him.
He was laying very still, with his eyes wide open, pale and unnatural looking, when I found him. At the onset of the next stiff bouncing I was so relieved that he was alive that I cried out to him. He didn't respond but was able to sit up and drink two small cans of apple juice, with his eyes wide open.
I should have given him an emergency glucagon injection, but the apple juice worked quickly. He could not close his eyes, but he was able to speak. I thought he said "Need a hug" but a few minutes later he repeated the phrase a couple of times: "Call a doctor." His endocrinologist had already called back by that time. After a few more minutes, he could blink. I thought I should have put in some eye drops -- and the next day added that to his emergency kit by his bed. I would have added a service dog the next day, too, if such a thing were possible.
Since most of the symptoms of hypoglycemia my son showed were also the symptoms of being a seven to eleven year old boy, and other adults often attributed the behavioral symptoms to Down syndrome, I had been interested in finding a service dog for him before the seizure episode.
I learned from the woman at the store that it was a long and rather expensive process to train and acquire a service dog from her dog's organization, but that the waiting time could be shortened if I committed to a two week training period at a facility in California where the dogs received their final training before being matched to a specific person. I believe the wait would then be a year rather than two years - the specifics escape me but she did give me contact information.
My son had obviously enjoyed his time with this dog while the trainer and I spoke, and she leaned down to ask him if he would like a dog of his own.
He smiled up at her and said, "I prefer cats."
Others may also sometimes forget the importance of including our children from the first when we are making decisions that affect them as individuals, considering their preferences well before addressing their particular physical challenges and our convenience.
Browse your local bookstore, public library or online retailer for books like
Teamwork II - A Dog Training Manual for People with Disabilities
or, The Golden Bridge - A Guide to Assistance Dogs for Children Challenged By Autism or Other Developmental Disabilities (New Discoveries in the Human-Animal Bond)
and
Septic-Tank-Style Pet-Waste Disposal Systems
A 2009 pilot Autism Assistance Dog Program employs rescued dogs from Washington, Oregon and California for support and encouragement of individuals with autism. Other programs continue, including Hearing Dogs, Miracle Mutts, Special Needs, and Retirement Dogs
https://www.dogsforthedeaf.org
New Service Dog Muppet Debuts 0n Sesame Street
https://blog.amsvans.com/sesame-street-episode-launches-new-service-dog-muppet/
Emotional access and making spaces psychologically as well as physically welcoming
'Don't Stare at Me' is an access need, too
Her dog is not the most interesting thing about her, by far.
https://meloukhia.net/2012/08/dont_stare_at_me_is_an_access_need_too.html
Wonder Dog: A Golden Retriever Reaches a Raging Boy
https://www.nytimes.com/2012/02/05/magazine/wonder-dog.html?_r=1&pagewanted=all
Ability Magazine: Barking Up the Right Tree - The Benefits of Service Animals by Linda Boone Hunt
https://abilitymagazine.com/current/animals.html
Service dog owners want to educate public
https://www.fstribune.com/story/1768268.html
Caitlin, 8, decides to train her own service dog after she finds out she has to be 12 to have one
https://www.youtube.com/watch?v=4qYj_O_OAPY
Service dog a lifesaver for child with diabetes, autism | Wichita Eagle
The Sam Simon Foundation
Saving the Lives of Dogs to Enrich the Lives of People
Assistance Dog program rescues dogs from shelters and humane societies to become Hearing dogs for people who are deaf or hard of hearing and Service Dogs for Veterans with PTSD.
https://www.samsimonfoundation.com/
You Should Also Read:
Braille for Children who are Blind
Service Dog Etiquette
Accessible Playgrounds and Integrated Play Areas


Related Articles
Editor's Picks Articles
Top Ten Articles
Previous Features
Site Map



Follow @DownSynAdvocacy
Tweet





Content copyright © 2023 by Pamela Wilson. All rights reserved.
This content was written by Pamela Wilson. If you wish to use this content in any manner, you need written permission. Contact Pamela Wilson for details.