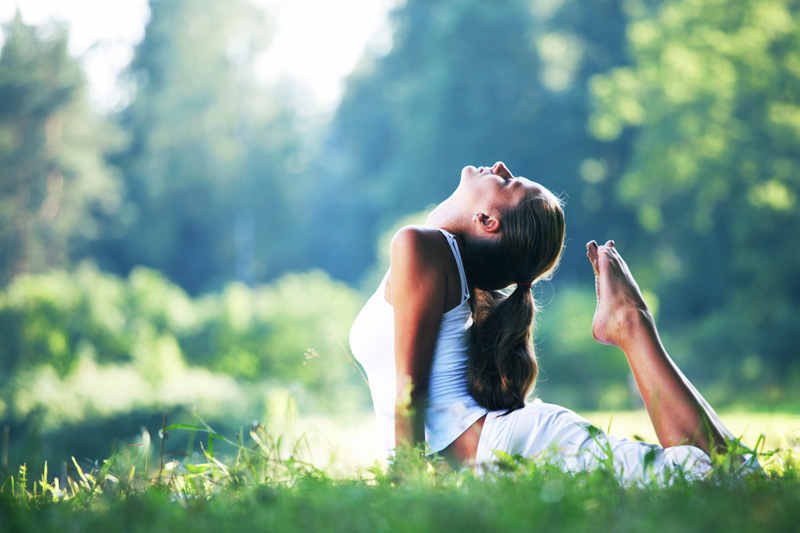 Though you may not realize it, I'm sure your life is interspersed with ritual. What exactly is a ritual then? A ritual is any practice or activity that one does to infuse meaning, purpose, or pause into his or her life. For instance, birthday and anniversary celebrations are two of the most easily recognized rituals we participate in. However things like the morning cup of coffee or reading a bedtime story to your children each night are also forms of ritual.

What purpose do rituals serve in our lives?
In our busy lives, it's easy to feel like there is no time for a daily "ritual". If we feel this way however, this is the precise reason we need to incorporate one. Ritual takes us back to ourselves. In many ways, it allows us to remember our "humanness", ourselves unattached to our current to do lists and charted out goals. Another reason ritual is so important is because it gives us a reason to pause and connect to the present moment. This is a skill that I'm happy to see more and more people wanting to cultivate, for people have begun to realize and identify the sense of emptiness that comes from rushing through life and never being "in the moment". That automatic pilot doesn't allow you to feel or process anything deeply and ritual reestablishes that connection.

How does one create ritual?
This is much easier than it may seem. As stated before, your life is already blessed with many simple rituals. A good place to start is with recognizing the ones that you already have. These are the ones you naturally gravitate to and which probably have significant meaning for you already. Our subconscious mind is constantly at work to nurture us with the things we need.

So for example, say you are the person that has a cup of coffee every morning. This is a great ritual for appreciating and valuing oneself. You can start by raising your level of awareness when you are in the midst of this activity. All of this is really easy to do. Before you even begin, remind yourself that this is you time and that your intention is to take your time through this activity. This will make it much easier to connect to the moment and not find yourself worrying about "hurrying up". Our experience of time is directly related to how we think about it. So if we think "oh my goodness, I'm going to be late - I must rush through this or there will be consequences." – trust me, there will be consequences and most likely they will be undesirable. If we think differently however, different things will happen and in most cases will lay out "miraculously" so that you are missing nothing by being in the moment.

As you are pouring your coffee, adding your cream and sugar, and sitting down to drink it, do this mindfully. Prepare that cup of coffee with love and intent as though you were preparing it for your most beloved confidante. Infuse your every gesture with the dignity and grace you would use to prepare something fit for a King/Queen. Receive it from yourself with appreciation and gratitude. With each sip, bring your thoughts for that moment to a point of joyful contemplation on being able to indulge and treat yourself so well.

This is the way to easily turn the unconscious ritual of daily coffee, something you already do, into a self-rejuvenating, meaningful experience of gratitude.

This is just one example. There are many activities in your life that you can apply these same guidelines to in order to make them more meaningful. When you enrich your life in this way, your life as a whole becomes that much more enjoyable! I encourage you to try creating one ritual this week for a week and see how it subtly changes your life!

You Should Also Read:
Blues Busters
Blogging For Self-Growth
Increasing Joy in Your Life


Related Articles
Editor's Picks Articles
Top Ten Articles
Previous Features
Site Map



Follow @etniqminerals
Tweet



Content copyright © 2023 by Leah R. Patterson. All rights reserved.
This content was written by Leah R. Patterson. If you wish to use this content in any manner, you need written permission. Contact Leah R. Patterson for details.