Peanut Brittle Recipe from Veracruz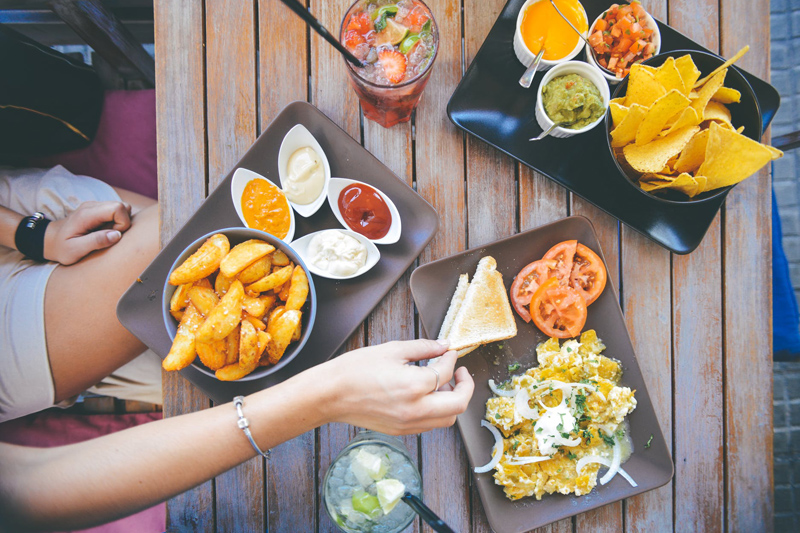 The peanut, Arachis Hypogaea, migrated from its first home in the soil of South America and spread across the globe. It branched out into the gastronomies of the world and has been transformed in myriad ways into countless different forms. Peanut butter is perhaps one of its greatest or most notorious achievements, but it can also play a starring role in numerous dishes, both savoury and sweet, from the wonderfully rich and sultry encacahuatados of Mexico and peanut sauces of Africa to brownies, biscuits and hopelessly moreish icecreams. The Aztecs called the peanut tlalcacahuatl or cacao of the earth as it grows underground, and in the state of Veracruz, it makes an appearance in a variety of guises, Palanquetas de Cacahuate among them.
Cacahuates © Philip Hood
The word palanqueta translates as jemmy or crowbar – as in a tool to force a lock – or more unusually, a weight - as in weights and measures. As the Veracruzana palanqueta de cacahuate is a sibling of peanut brittle, perhaps the name itself came from the challenge of eating it without causing irrevocable damage to one's teeth! The texture is fabulously crunchy without being too hard, and the flavour, enhanced by the indigenous vanilla grown in the state Veracruz, is warm, toasty, rich, utterly addictive. It takes time to cook and has to be stirred regularly (although not constantly), but you can make it while you do the chopping, slicing, blending or whatever for another dish.
A sugar thermometer is essential for this recipe, as the mixture becomes frothy and bubbly as it splutters and cooks and it is difficult to assess the colour of the caramel other than by aroma – and by the time the toffee smell becomes obvious, it is about to burn. So invest in a thermometer; they are not expensive and come in very handy in the kitchen.
Palanqueta de Cacahuate – Peanut Brittle from Veracruz
450 g/1 lb white sugar
100 ml/3 1/2 fl oz water
30 ml/2 tbsp liquid glucose
50 g/2 oz unsalted butter
5 ml/1 tsp vanilla extract
450 g/1 lb raw, unsalted peanuts
5 ml/1 tsp bicarbonate of soda
1 x large baking tray, at least 30 cm x 40 cm/12 in x 16 in, or 2 smaller ones, lightly brushed with oil
Place the sugar, water and liquid glucose in a heavy saucepan and stir well. Slowly bring it to the boil over medium heat, stirring with a wooden spatula to dissolve the sugar. Add the butter, vanilla and peanuts and stir until the butter has melted. Place the thermometer in the pan and leave the mixture to cook, stirring regularly so that the peanuts do not stick to the bottom and brown evenly.
When the thermometer reaches 150oC/310oF or the hard crack level, remove the pan from the heat, add the bicarbonate of soda and stir vigorously – it will splutter and fluff up but calm down after a minute or two.
Promptly scrape it all onto the greased baking tray, spreading it as thinly as possible.
Leave the peanut brittle to cool completely before breaking it into pieces. Enjoy the palanqueta immediately or place it in a sealed container where it will keep for several days. It will become very sticky if it is left hanging around and the air gets to it – but it will still be incredibly good.
A word of warning – be careful not to break your teeth on it!
Buén provecho!
| | |
| --- | --- |
| Chilli and Chocolate Stars of the Mexican Cocina by Isabel Hood is available from Amazon.co.uk | Just The Two of Us Entertaining Each Other by Isabel Hood is available from Amazon.com and Amazon.co.uk |
You Should Also Read:
The Sauces of Mexico - Encacahuatado
Veracruz - El Torito Cocktail Recipe
Mexico's Regional Gastronomies - Veracruz


Related Articles
Editor's Picks Articles
Top Ten Articles
Previous Features
Site Map





Content copyright © 2022 by Isabel Hood. All rights reserved.
This content was written by Isabel Hood. If you wish to use this content in any manner, you need written permission. Contact Mickey Marquez for details.