Tomatoes and Strawberries for Summer Skin Care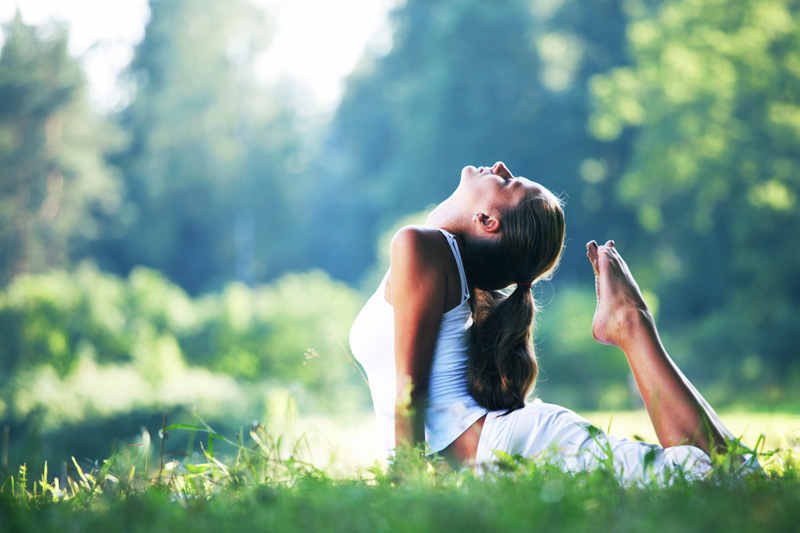 Summer has been underway here in the US and in some places it's getting to be harvest time! This feels great, but this can also be pretty stressful for the home gardener. When you have a home garden, this can often mean that you have a ton more produce than you and even family and friends can eat before it spoils. And who really wants to waste all that super nutrient-rich, delicious food!

Well one way you can have some fun, do some additional good for your body, and use up a nice amount of produce is by making beauty treatments! In this article I'm going to talk about two fruits that are usually pretty abundant when they start showing up - tomatoes and strawberries. This is for everyone who's pondered whether what's good for your insides could be good for your outsides too!

Let's start with tomatoes. Most people by now, know how healthy tomatoes are for the average person. Tomatoes are naturally high in Vitamins A and C. I've talked about these vitamins before in other articles (listed below), but to recap, Vitamin A for instance, is a powerful skin clearing agent. In fact, Retinol - a very common dermatologist - prescribed medicine for acne, is basically synthetically created Vitamin A. So tomatoes provide your skin with an abundance of naturally occurring Vitamin A with none of the undesirable side effects of synthetically created treatments. In addition to this, Vitamin A accelerates the formation of new (healthy if you are doing the right things!) skin cells and acts as an anti-oxidant as well. Vitamin C is also extremely important in your skin's physical makeup. Vitamin C stimulates the production of collagen and elastin and is considered a powerful anti-oxidant. What this means is that it protects cells from free radical damage, the damage that causes skin to age and harden and lose elasticity, among other things.

Strawberries are our other beauty food to discuss. Strawberry is especially good for normal and combination skin. Because of it's mildly acidic nature and high water content, it first softens the skin and clears away dead skin cells and then allows moisture to enter the skin's surface, thereby hydrating the skin. This softening affect also allows the full range of phyto-nutrients in strawberries to easily cross the skin barrier as well, providing the skin with a nourishing nutritional cocktail of sorts!

Now you may be wondering how exactly to use these fruits in skin care. It's actually quite simple! The easiest method I've found is to blend the fruit with a tablespoon full of plain yogurt. Plain whole milk yogurt is the best for skin care because the fats in the milk break down the oils in your skin very well, making it an effective cleanser on its own. If you have patience, you can mash up your fruit with a fork and then mix in the yogurt. If not so much, use a blender and just drop the whole pieces of fruit in with the yogurt and blend away. You want enough to have about a 75%/25% mixture in favor of the yogurt. This will give you a creamy product with a nice consistency that you can use as a cleanser or as a mask.

Remember, If you are prone to having sensitivity with fruits, I would definitely do a patch test first and wait a solid 24 hours before you apply all over your face. Other than common sense precautions like this, you should have no problems with these treatments at all! Enjoy!

Some things to note:
- Make a new batch every couple of days and store as air-tightly as possible in the refrigerator. Open air will cause it to lose it's potency and eventually spoil. Refrigeration will slow this down but it will inevitably happen .

- Freeze your excess tomatoes and strawberries so you'll have enough to make beauty treatments all year round.

- For the cleanser, leave on just long enough to rub all over your face. For the mask, leave on for 10 - 15 mins. You can add a bit of kaolin or betonite clay (even Queen Helene's Mint Julep or Mud Clay masques) to create a more mask-like consistency and more oil absorbing properties.

You Should Also Read:
Nutrients for Healthy Skin
Sources of Nutrients for Healthy Skin
Detoxify Your Skin


Related Articles
Editor's Picks Articles
Top Ten Articles
Previous Features
Site Map



Follow @etniqminerals
Tweet



Content copyright © 2022 by Leah R. Patterson. All rights reserved.
This content was written by Leah R. Patterson. If you wish to use this content in any manner, you need written permission. Contact Leah R. Patterson for details.