Back to School with Down Syndrome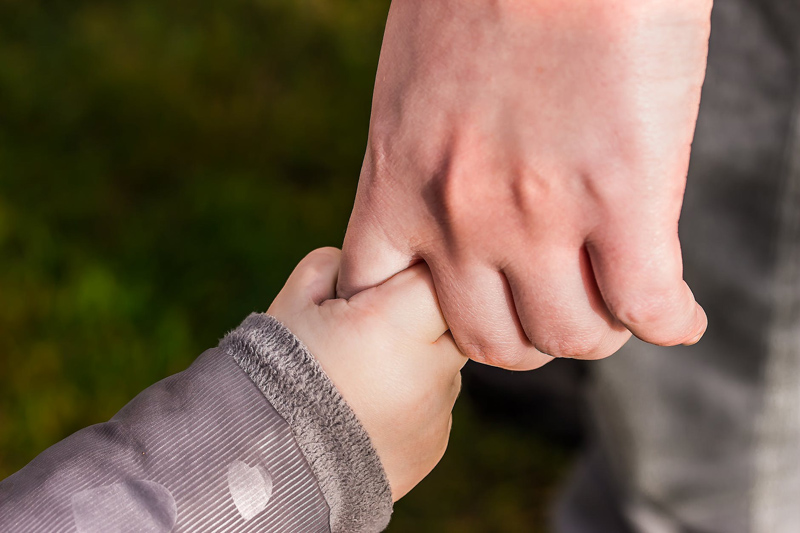 Children with Down syndrome have been included in mainstream classrooms in their neighborhood schools for more than twenty-five years. However, some children may be meeting a classmate with Down syndrome for the first time, and some teachers may not have experience with a wide variety of students with Down syndrome. Teachers often choose to learn more about a variety of children with Down syndrome from books or DVDs from experts who have worked with individuals of different ages, talents and interests so they have even more insight into adapting curriculum or providing peer support.
Because each student with Down syndrome is a unique individual, their parents, previous teachers, speech therapists or physical therapists are often the best resources to learn about that child. When a student with Down syndrome qualifies the classroom for an instructional aide, the teacher and all students can benefit from the extra set of hands.
Most educators have a strong background in teaching children who represent the diversity of learners they encounter in their classrooms, but appreciate the effort parents make in providing a portfolio of their children's interests, accomplishments and effective social or behavioral strategies.
This can help teachers communicate about the student to principals and district administrators who may not have the time to become familiar with every student in the school, especially important when a child has communication delays or articulation difficulties, or when physical characteristics of their diagnosis remind adults of outdated beliefs about Down syndrome.
Preparing simple materials for classmates and their parents at school orientations, group teacher conference presentations or PTA meetings can raise awareness among other parents and interested adults. It is important to emphasize that children with Down syndrome are more like their mainstream peers than they are different, and that we are very interested in learning more about their unique and wonderful classmates.
Students with Down syndrome who are attending a new School often feel more comfortable visiting the campus and classroom the week before school starts, so they are familiar with the layout of the buildings and where they will be walking with their classmates to the cafeteria, library, gym, restrooms, bus area or office. Requesting an older student or mainstream peer to help show your student around may be the first step in setting up a mentor or peer buddy group for your son or daughter. Mainstream students often enjoy the 'perks' that come naturally from supporting a classmate with Down syndrome.
If there is an 'orientation' in the Spring and/or Fall for mainstream students transitioning to a new school, this is often a good time for the family and student to become familiar with staff as well as see old friends who will also be attending the school.
Even when a student is returning to the same school, visiting the new classroom and walking the hallway to frequently visited places can help avoid difficulties in the first few days. Some schools call in PTA volunteers to help disoriented mainstream students find their way around even at the high school level. Students with Down syndrome are often the most confident individuals in a classroom and will gladly help out their classmates who are filled with worries at the start of a new school year.
Lack of trustworthy playmates or close friends, isolation and lonliness are serious problems for many mainstream students, so creating an inclusive classroom community to support a student with Down syndrome often benefits everyone equally. Other parents are often interested in having their sons and daughters participate in a peer mentoring, buddy group or circle of friends centered on a student with special needs, so everyone has a better chance of reaching their true potential.
Browse at your local bookstore, public library or online retailer for books like
Taking Down Syndrome to School (Special Kids in School)
and
Classroom Language Skills, or What Did You Say? A Guide to Speech Intelligibility in People with Down Syndrome by Libby Kumin,
See other articles about transition to new school years, like:
Transition from Early Intervention to Preschool
Kindergarten Transition
Elementary School Transition
Teens with Disabilities: Transition to Adulthood
Kindergarten Update
Amy Julia Becker
https://www.patheos.com/blogs/thinplaces/2011/11/measuring-a-life-or-kindergarten-update/
Choosing Sides on School Inclusion
by Jillian Benfield, Communications Director, Down Syndrome Diagnosis Network
https://www.huffingtonpost.com/entry/choosing-sides-on-school-inclusion_us_57ba1a52e4b007f18198d771
You Should Also Read:
Inclusion Benefits Classmates
Friendship and Inclusion for Children with Special Needs
Inclusive Education and the Culture of Down Syndrome


Related Articles
Editor's Picks Articles
Top Ten Articles
Previous Features
Site Map



Follow @DownSynAdvocacy
Tweet





Content copyright © 2023 by Pamela Wilson. All rights reserved.
This content was written by Pamela Wilson. If you wish to use this content in any manner, you need written permission. Contact Pamela Wilson for details.