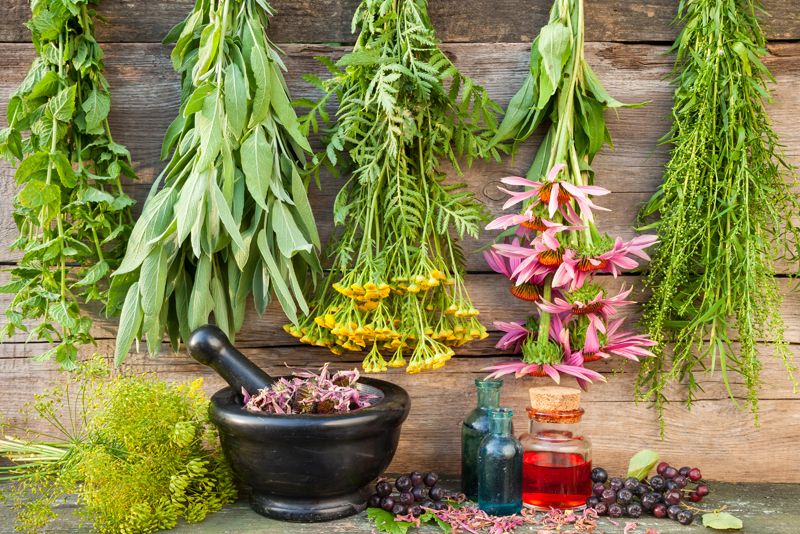 Herbs are classed as any plant that is useful to man. This is an extremely far encompassing classification and many unfamiliar plants, shrubs, trees and grasses are considered to be herbs. People can utilize all parts of these lovely useful plants: roots, seeds, stems, leaves, flowers and even the stamens of the flowers. The range of uses for herbs is almost unlimited. A creative person can make wreaths, food items, aromatherapy essential oils, soaps,lotions,decorations and many other interesting items.Most of the familiar cooking herbs just scratch the surface of all the various plants used by people over the centuries. Here is a little gardening lesson to become more familiar with the growing patterns of your favorite plants.

Annuals are plants that complete their life cycle in one year and then die. Their seeds can fall to the earth and come up the following year so many people think the plant grows again. Annuals can be harvested at least 2 times in the growing season. You can cut these plants down to about 10 – 15 inches from the ground and the plant will grow up again. Annual herbs include anise, borage, chamomile, coriander, chervil, basil, dill, sweet marjoram, and summer savory.

There are only a few familiar herbs that are biennials. Biennials grow leaves in the first growing season and flowers and seed in the second season, and then die. Some popular biennial herbs are parsley and caraway.

Most of the herbs used for cooking are perennials. Perennials live more than two growing seasons. Perennials grown from seed may grow slowly the first year but you still can get a great crop. These plants will die back over the winter and return in the spring. You need to cut these herbs back before the frost because late cutting will weaken the plant. There are some exceptions to this pruning such as sage, thyme and marjoram which can be harvested throughout the winter. The most common perennials include oregano, sage, chives, lavender, lemon balm, winter savory, French tarragon, thyme and mint.



Related Articles
Editor's Picks Articles
Top Ten Articles
Previous Features
Site Map





Content copyright © 2023 by Michelle Anderson. All rights reserved.
This content was written by Michelle Anderson. If you wish to use this content in any manner, you need written permission. Contact Bettina Thomas-Smith for details.