Disability Parking Placards - Childhood Disability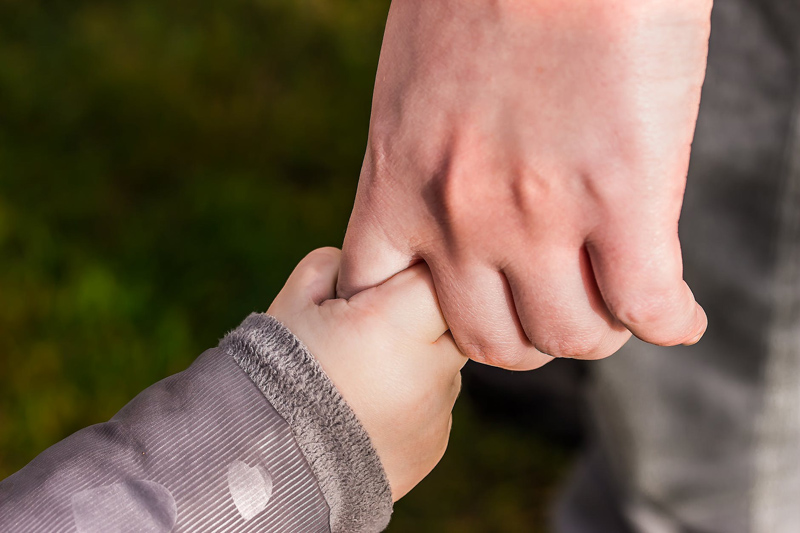 Families may apply for disabled parking placards due to childhood disabilities affecting mobility, breathing, cardiac issues, vision impairment, sensitivity to vehicle emissions, dificulties walking more than 200 feet, or other health and safety issues. Children who are undergoing medical treatments, who are recovering from surgery or accidents, or who have intermittent conditions qualify for temporary disabled parking placards.
It is important that every person or organization transporting our children has a placard or license plate so that they can be delivered and picked up safely. Some medical professionals are unaware of the need for parking privileges so it may be necessary to find a second opinion. Qualified professionals usually include licensed physicians, licensed physician assistants, or licensed registered nurse practitioners.
Do not hesitate to request a disability parking space placard for your child. If you feel that one would not be necessary often enough to make a formal application, remember that once you have one, you can tuck it away for use in emergencies, or use it only if there are several empty spaces for others to use.
You may risk injury to yourself or your child if you do not have a placard, or use one when it is needed. I understand your hesitation. When my son required a wheelchair earlier in his childhood, I felt it would be possible to park in a regular space and I would not need a placard. Unfortunately, the wheelchair did not fit in the trunk of my car and needed to be stowed in the back seat - and it was quite impossible to pull it out when parked between two other vehicles.
Disability parking placards are sometimes known as blue badges, red badges, wheelchair parking passes, handicap placards, handicap tags, handicapped parking placards. Applications may be downloaded from each state's department of licensing or motor vehicles and require a prescription or signature from a healthcare professional, often stating the nature of the disability and expected length of duration of the qualifying condition. A copy of a vehicle registration or other supporting documentation may be required. Identification cards are issued with the placards, naming the person qualified to use them.
Permanent disability parking placards usually expire after five years, and renewal reminders are often mailed sixty days before the expiration date. Permanant placards are often blue in color. Temporary disability parking placards may be good for up to six months. Temporary parking placards are usually red in color. When they expire they may be returned to a local office to be destroyed or mailed back to the issuing agency. Temporary parking placards may not be renewed; a new application must be filed for each temporary placard.
Parents can be advised to request two copies of a parking placard so that one can be kept in the vehicle that is usually engaged in transporting the child with the disability and the other can be sent with the child when an alternate driver is providing transporation; when a different car is being used to drop off and then pick up the child. The second placard can also be carried in a purse or backpack in case of unexpected circumstances, or packed in carry-on lugguage or a checked suitcase to be used at a destination.
Disabled parking license plates may be issued with an application and medical professional's signature or prescription. Although these are usually limited to individuals with disabilities who are registered owners of a vehicle, there may be circumstances when a specialized license plate is assigned for a childhood disability, so it is important to investigate these details in each state.
Families who use a disabled parking license plate should also request a disability parking placard for instances when a different car is used or the car with the disabled parking license plate is unavailable, out of service or in the shop.
For those with personalized license plates that must be renewed yearly, disabled parking tabs that also must be renewed yearly are available, with the option of having one set of tabs and one disabled parking placard per application.
Some states charge small fees for supplying disabled parking space placards, tabs, or license plates, but many provide them free of charge. Many communities now issue tickets to vehicles parked in designated spaces that do not have a placard displayed, so it is important to remember to hang them from the rearview mirror every time you park.
Sometimes they fall, or slip off the dash so a parking enforcement officer cannot see them. If you have been ticketed for a violation because a placard has fallen out of sight, it is important to include a photocopy of the placard and note its number and expiration date on the ticket response form so that the fine can be reduced or excused.
Organizations can also apply for disabled parking placards if they frequently provide transportation for an individual with a disability. They may also apply for a disabled parking license plate for each vehicle registered to the organization that is regularly used to transport individuals with disabilities.
If you are making decisions not to go somewhere or participate in something with your child because of parking issues, get a disability placard. You need to be there.
Browse at your local bookstore, public library or online retailer for books and items like
Fodor's Great American Vacations for Travelers with Disabilities - with Complete Accessibility Information on Hotels, Restaurants and Attractions,
Barrier-Free Travel - A Nuts And Bolts Guide For Wheelers And Slow Walkers,
Wheelchairs On The Go - Accessible Fun in Florida,
Duro-Med Convoluted Foam Chair Pads,
or, the Lightweight Transport Wheelchair - Wheel Chair with 12" Wheels
Our Disabled Parking Pass Is None of Your Business
https://www.blogher.com/our-disabled-parking-pass-none-your-business
You Should Also Read:
Nick Jonas and Diabetes Awareness
Easing Pain with Childhood Blood Draws, IV Lines and Injections
Interviewing Caregivers for Your Child


Related Articles
Editor's Picks Articles
Top Ten Articles
Previous Features
Site Map



Follow @DownSynAdvocacy
Tweet





Content copyright © 2022 by Pamela Wilson. All rights reserved.
This content was written by Pamela Wilson. If you wish to use this content in any manner, you need written permission. Contact Pamela Wilson for details.