Herbs for Circulatory Health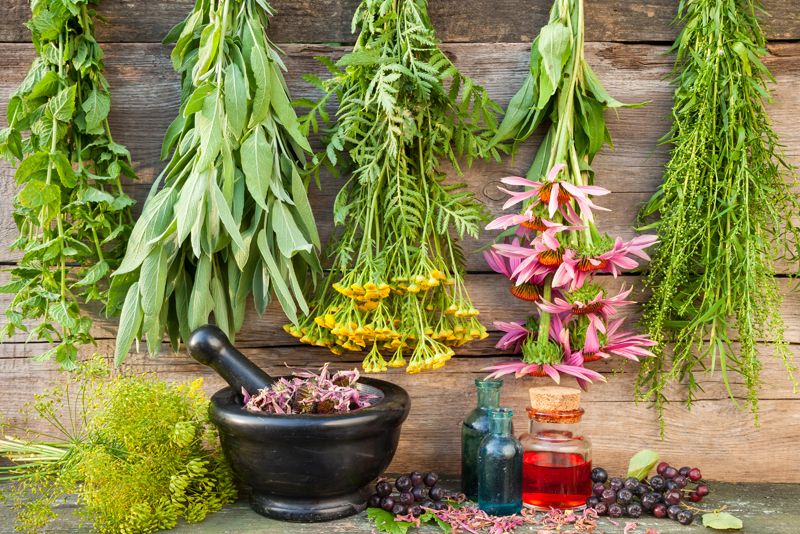 The circulation system is the roadway throughout the body for everything required in the cells and to cart the cellular waste away.Products designed to help this system usually either increase the blood flow efficiency or shore up the veins, capillaries or arteries. Obviously an effective circulation system is a health bonus and there are many herbs which can help.


Ginger: warms the body and stimulates blood flow. This root can be very strong so should be used carefully. Ginger also can lower cholesterol levels which protects our cardiovascular health.


Cayenne: A little spicy, used a great deal in cooking, this herb can also stimulate the blood flow in several organs and systems. Can also lower the blood fat levels in the blood which can prevent atherosclerosis.


Garlic: Everyone already seems to know about the benefits of garlic as associated with the circulatory system. Garlic can lower cholesterol, lower blood pressure and reduce the risk of stroke and clogged arteries. It is available in an odorless pill from your local supermarket or drugstore.


Aloe Vera: has a proven cholesterol lowering effect on people along with all its non circulatory system benefits.


Horse Chestnut: This is used in ointments after injury to improve circulation after injuries thus promoting faster healing. It also is thought to improve vein flow from the heart. It is mostly utilized in Europe.


Ginkgo: This ancient tree is usually associated with anti aging but also those very properties can improve blood flow.


Bilberry: This lovely herb helps restore the function and efficiency of the capillaries where the actual nutrient exchanges occur at the cell level.


Alfalfa: This plant has a high level of vitamin K which is the vitamin crucial for blood clotting. Alfalfa also can lower cholesterol.
All these herbal circulatory support products can be found very easily in supplement form at any drugstore, supermarket and health food shop.


Related Articles
Editor's Picks Articles
Top Ten Articles
Previous Features
Site Map





Content copyright © 2023 by Michelle Anderson. All rights reserved.
This content was written by Michelle Anderson. If you wish to use this content in any manner, you need written permission. Contact Bettina Thomas-Smith for details.