High School Transition and Graduation Options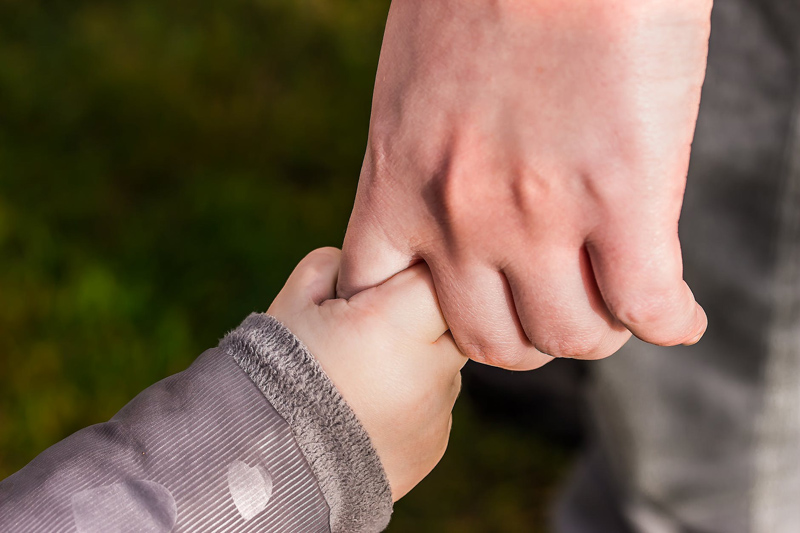 Families of students entering high school often have questions about transition services and graduation options available to their sons and daughters who have an Individualized Education Plan (IEP) or combination of an IEP and 504 plan. It is only natural for students and their parents to expect opportunities to participate in class and school wide activities, especially during senior year, and to have an option to walk in graduation exercises with the class they started with in kindergarten.
High school is as complicated a time for teens with disabilities as it is for their mainstream peers. Many teens are struggling with maturity and identity issues; changes in family relationships; or physical and social developments that can be overwhelming or terribly disappointing. This is a time when risk-taking behavior and acting on impulse is normal and should be expected. All parents hope to reduce the risk and increase their teenager's opportunities for academic success, healthy friendships and social acceptance. Every high school student is in transition to adult life.
It is not an easy time for anyone and most families are experiencing tremendous challenges similar to those we might attribute to our son or daughter's special needs. Whenever possible, our teens should be participating in the best that their high school has to offer, whether it is attending sports events or dances; planning and decorating homecoming floats; or participating in assemblies or extracurricular activities related to the arts and drama, service clubs and fundraisers. This is not the time to be so preoccupied with their special needs that we forget what we know about having fun during high school. High school graduation should not be the first time our sons and daughters are included in a school-wide activity.
That being said, even when we are caught up in the transition to high school, families may not be aware of services and supports that are available throughout their son or daughter's freshman, sophomore and junior years for transition to adult life. Building skills for vocational goals, job sampling, investigating post high school academic programs in community colleges or universities, and becoming familiar with adult day health and other community recreation and sports programs for adults can all be included during regular high school years.
Connections should be made with adult service providers and parents need to be aware of guardianship options and changes in SSI or other programs when their son or daughter turns 18. There may be a waiting list for adult services and teens may be able to have their names placed on these and other waiting lists during high school and certainly after they are 18; an evaluation known as a Critical Needs Assessment must be updated before they turn 22. This is also when families engage in other 'future planning' activities and ensure that they and grandparents or other extended family members are aware of requirements for trust options in wills and living trusts. Person-centered planning including 'circles of friends' and invited medical and education professionals are especially significant during high school and transition years.
Although school districts often show a great interest in best practices and are required to keep abreast of current education law, it can be difficult to find resources that explain the impact of recent changes in the law or requirements that have taken effect in the past five years.
If your school district, high school principal or special education administrators and staff are not as knowledgeable as you wish about transition options, issues and mandates, remember that changes occur each year and it is often not until a student or family brings in specific information that they are aware of how it should impact their programs.
Resources to share include the National Collaborative on Workforce and Disability (NCWD) InfoBrief, an eight page PDF summary: "Graduation Requirements and Diploma Options for Students with Disabilities - What Families and Advocates Need to Know", recommended by Terri Couwenhoven, Clinic Coordinator of the CHW Down Syndrome Clinic of Wisconsin.
Two other excellent resources are: "After High School Graduation - Age 19-22" from The Special Needs Resource Project; and the US Dept of Education's "IDEA - Building the Legacy of IDEA 2004 - Questions and Answers on Secondary Transition Revised June 2009," supplied by a parent in the Down Syndrome Academics discussion group at yahoo groups.
Browse at your local bookstore, public library or online retailer for titles like:
Adolescents in Transition - Teens with Special Needs
and
The Down Syndrome Transition Handbook: Charting Your Child's Course to Adulthood (Topics in Down Syndrome)
NCWD National Collaborative on Workforce and Disability
<
>
Graduation Requirements and Diploma Options for Students with Disabilities: What Families and Advocates Need to Know
https://www.ncwd-youth.info/sites/default/files/infobrief_issue22.pdf

The Special Needs Resource Project
<>
After High School Graduation Age 19-22
https://www.snrproject.com/Special_Needs/Resources/Legal+Adults/After+High+School+Graduation+-+Age+19-22">After High School Graduation Age 19-22

US Dept of Education
IDEA - Building the Legacy of IDEA 2004
<>
Questions and Answers on Secondary Transition - Revised June 2009
https://idea.ed.gov/explore/view/p/%2Croot%2Cdynamic%2CQaCorner%2C10%2C

Talking to Your Daughter About Her Period
https://www.bellaonline.com/articles/art176925.asp
You Should Also Read:
Transition Planning for Teens with Disabilities
Teens with Disabilities Transition to Adulthood
High School Homeschooling and Transition


Related Articles
Editor's Picks Articles
Top Ten Articles
Previous Features
Site Map



Follow @DownSynAdvocacy
Tweet





Content copyright © 2022 by Pamela Wilson. All rights reserved.
This content was written by Pamela Wilson. If you wish to use this content in any manner, you need written permission. Contact Pamela Wilson for details.