Family Happiness and Childhood Disability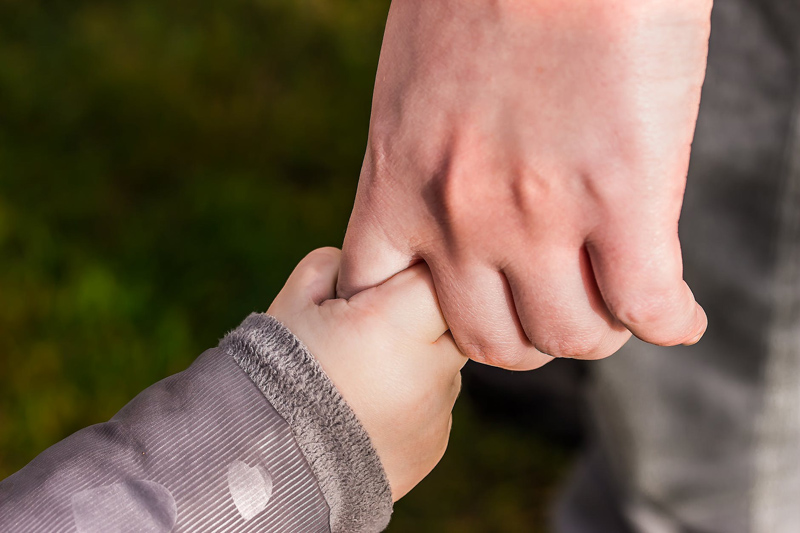 Scientific research on the psychology of happiness has resulted in a great deal of knowledge that should apply to families of children with special needs. Instead, diagnosis of childhood disability most often leads to a description of 'worst case scenarios' and explanations of the stages of grief.
Families of teens and adults who have grown up with a childhood disability have often learned different ways of approaching both mundane and difficult situations indirectly related to a condition or illness. Parents who are fortunate enough to be in contact with others raising an older son or daughter with the same diagnosis may find that the strategies they have learned over time are the primary reason for the success and mental wellness of their children and the rest of the family.
When my son was young, I participated in a university study to measure the values parents hold who care for a child with a disability. As I recall, there was a comparison between what we perceived as positives in life and what we actually experienced as parents. When what mattered most was what we most valued, we were said to have integrity. Most interesting to me was that the values I took for granted before my children were born were those that I prized after I became a mother. For me, the measure was not of integrity but happiness.
I recently enjoyed a PBS television show featuring lecturer Tal Ben-Shahar, who has for several years been teaching a course on the 'science of happiness' at Harvard University called "Positive Psychology." As I watched "Happiness 101" I was struck many times by the similarities between what he described from psychology research on anxiety, stress and depression and the experiences of families raising children with disabilities. Likewise, the strategies and practical knowledge resulting from that research reminded me of the most successful families I have met who include a son or daughter growing up with physical, intellectual or emotional challenges.
Studies showing that most doctors and medical students feel that information about Down syndrome was inadequate or completely missing during their medical school training inspired parents and advocates to expand their efforts to educate all medical professionals about the potential and actual accomplishments of children and adults who have Trisomy 21.
It may be just as important for those working with families of children who have disabilities that current research in mental wellness and positive psychology are included in professional training. Our families deserve practical advice and up to date information that has been documented by scientists and researchers in the past decade. Once again, we may need to become the experts in 'Positive Psychology' in order to help educate the many professionals and caregivers in our children's lives.
Practicing the steps recommended by Positive Psychology research gives a new depth of meaning to 'quality time' and early intervention. It does not mean that we must give up cultural or family traditions that nurture and inspire us; it is more likely to enhance them.
Browse at your local bookstore, public library or online retailer for DVDs, Books or Audio CDs by Tal Ben-Shahar, like:
and Happier: Learn the Secrets to Daily Joy and Lasting Fulfillment
Recently, a three part PBS NOVA series on happiness hosted by Daniel Gilbert, author of Stumbling on Happiness, was recognized for including people with disabilities.
Browse at your local bookstore, public library or online retailer for
Stumbling on Happiness
or
Far From the Tree: Parents, Children and the Search for Identity
.
PBS show exploring happiness includes several people with disabilities
https://media-dis-n-dat.blogspot.com/2010/01/pbs-show-exploring-happiness-includes.html
The Need to Belong: Rediscovering Maslow's Hierarchy of Needs
MASLOW'S HIERARCHY OF NEEDS: A PARADIGM FOR MOTIVATING LEARNING
https://www.normemma.com/articles/armaslow.htm
Ways to Make Your Next IEP Awesome
https://www.mostlytruestuff.com/2012/11/ways-to-make-your-next-iep-awesome.html
You Should Also Read:
Inclusive Education and the Culture of Down Syndrome
Gifts 2: How People with Down Syndrome Enrich the World
Advocating in Multicultural Communities


Related Articles
Editor's Picks Articles
Top Ten Articles
Previous Features
Site Map



Follow @DownSynAdvocacy
Tweet





Content copyright © 2022 by Pamela Wilson. All rights reserved.
This content was written by Pamela Wilson. If you wish to use this content in any manner, you need written permission. Contact Pamela Wilson for details.