Coco Chanel & Igor Stravinsky Film Review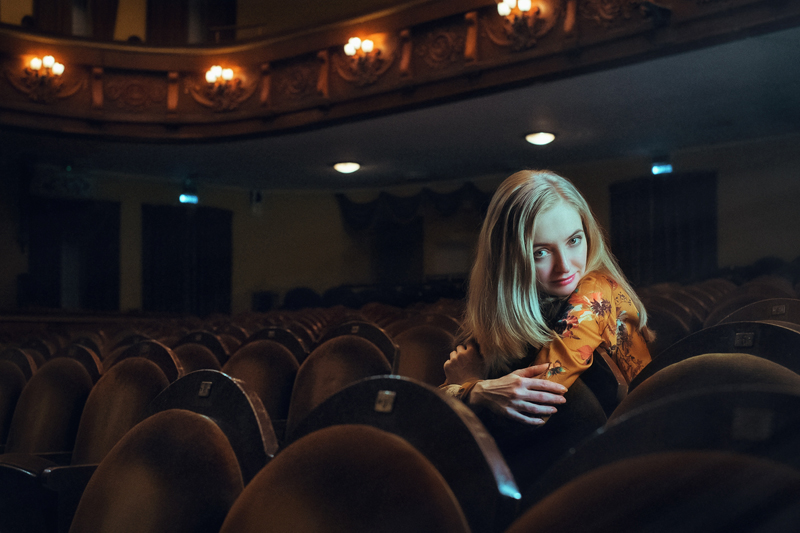 There is no evidence that couturiere Coco Chanel and composer Igor Stravinsky had an affair, but what if? This is the premise of Jan Kounen's "Coco Chanel & Igor Stravinsky", adapted from Chris Greenhalgh's novel. As presented in the film, their physical attraction is unable to erase an elemental difference in philosophy. Chanel sees herself as Stravinsky's creative equal; he does not.

Stravinsky's collaboration with the Ballets Russes, "The Rite of Spring", created a sensation when it premiered in Paris in 1913. Kounen's recreation of the event, which opens the film, is equally sensational. Kounen and cinematographer David Ungaro maneuver the camera through a long take that follows Stravinsky (Mads Mikkelsen) from backstage to his seat in the theater. As the ballet begins, the camera glides onstage, threading its way between the dancers.

An increasingly agitated audience protests against Stravinsky's percussive, jagged rhythms and Nijinsky's innovative choreography. The performance ends when the police are called in to restore order. Fast forward to 1920, and Stravinsky is back in Paris as a refugee from the Russian Revolution. Coco Chanel (Anna Mouglalis), now a successful fashion designer, offers her villa to Stravinsky and his family. The composer's wife, Katia (Elena Morozova), is sidelined as Chanel and Stravinsky begin a passionate affair.

Chanel, as played by Mouglalis, exhibits a detached amusement towards life. She is unapologetic, as well. When Katia asks if she ever feels guilty, Chanel replies simply, "No." The genesis of this attitude is left to conjecture. The film offers no information as to Chanel's background or family life. She and Stravinsky seem to exist in a bubble, as they never discuss the cultural or political upheavals that take place in the early 20th century. The film also suffers from a lack of any significant subplot.

The structural flaws are compensated for, in part, by the opulent visuals and the glorious music. The House of Chanel cooperated with the filmmakers so naturally, the clothes are stunning. Stravinsky's daring compositions are supplemented by an elegant original score from Gabriel Yared, whose previous work includes "The English Patient".

The decisive break in Chanel and Stravinsky's relationship occurs when Coco asserts her equality. She declares, "I'm as powerful as you, Igor. And more successful." He replies dismissively, "You're not an artist, Coco. You're a shopkeeper." In an ironic twist, it is Chanel who provides the funds for a new restaging of "The Rite of Spring".

"Coco Chanel & Igor Stravinsky", released in the US in 2010, is in French and Russian with English subtitles. The film is rated R for explicit sexuality. There is minimal profanity, although Mads Mikkelsen is generous with the f-bomb during the "making of" featurette on the DVD. Also available on Amazon Video, I watched the film at my own expense. Review posted on 3/5/2016.
You Should Also Read:
A Royal Affair Film Review
Camille Claudel 1915 Film Review


Related Articles
Editor's Picks Articles
Top Ten Articles
Previous Features
Site Map





Content copyright © 2019 by Angela K. Peterson. All rights reserved.
This content was written by Angela K. Peterson. If you wish to use this content in any manner, you need written permission. Contact Angela K. Peterson for details.