Veracruz - Sweet Potato and Pineapple Pudding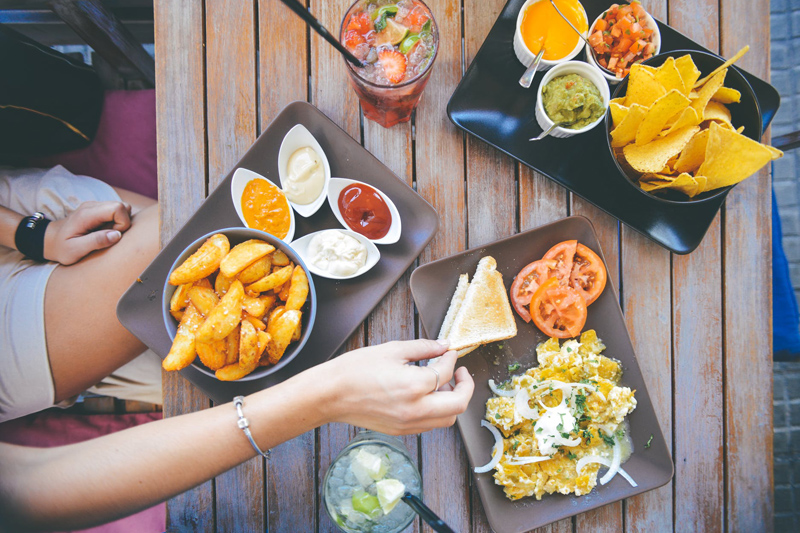 Vast pineapple plantations are a common sight in the state of Veracruz, as are the stalls which line the main roads: the whole fruits are piled up in spiky pyramids and the vendors ply a roaring trade in pineapple juice and plastic cups full of fresh, glistening pineapple chunks. Sea salt and chilli powder, particularly the very Veracruzano smoky chipotle, are popular accompaniments – and if you have not tasted this spicy, briny, savoury combination, do give it a try as it works fantastically well. I was very interested recently to witness a Filipino friend sprinkle salt and chilli on pineapple, but then pineapples, which are native to the Americas, were probably introduced to the Philippines and beyond from Mexico via the legendary Manila Galleons which sailed across the Pacific from Acapulco.
Piña © Philip Hood
While one of the pineapple's secondary roles is in the manufacture of natural fibres, the Jarochos' gastronomic use of the fruit extends to sparkling, brightly flavoured salsas, as well as a very regional – and wonderfully tangy – pineapple vinegar and a fermented drink known as tepache. It also finds its way into icecreams and sorbets, licuados or smoothies, cocktails – El Torito being the most famous and popular - and puddings or dulces like the Dulce de Camote con Piña below, where it is combined with camote or sweet potato - camohtli as it was known in the Aztec Náhuatl language. It is needless to say a very sweet dish where the potential saccharine blandness and flat taste of the potato is perked up by the acidity of the pineapple – and surprisingly enough, it requires a very considerable amount of sugar to actually bring it all together.
Dulce de Camote con Piña is not an elegant dessert: a purée with a rather sloppy consistency! Its flamboyant colour however makes up for its lack of sophistication, and its lightness, freshness and purity of flavour are rather beguiling.
Sweet Potato and Pineapple Pudding – Dulce de Camote con Piña
Serves 6
1 large ripe pineapple, about 1.8 kg/4 lb
800 g/1 3/4 lb sweet potatoes, peeled and cut into chunks
175 g/6 oz white sugar or to taste
30 ml/2 tbsp shredded fresh mint leaves
Peel the pineapple, making sure that you get rid of all the "eyes". Discard the core and coarsely chop the flesh. You should end up with about 800 g/1 3/4 lb. Reserve 200 g/7 oz.
Place the remaining pineapple pieces in a saucepan with the sweet potatoes, sprinkle with the sugar and pour in enough water to just cover. Bring slowly to the boil, stirring occasionally. Turn the heat right down, put a lid on the saucepan and leave to simmer until very tender, anything from one to one and a half hours.
With a slotted spoon, transfer the pineapple and sweet potato to a blender or food processor and blend to a smooth purée. If it is very sloppy indeed – it all depends on the starchiness of the sweet potato – scrape it into a frying pan and cook gently, stirring often, until it thickens a bit; be careful however not to reduce it too much or the mixture will become heavy and stodgy – the soft texture is part and parcel of the pudding. Transfer to a bowl and set aside to cool.
Place the cooking syrup on medium heat and boil until well reduced and thick – the mixture will be bubbling energetically and just starting to turn a very light shade of gold. Quickly stir the syrup into the purée, making sure it is well amalgamated. Cool completely before covering the bowl with clingfilm/plastic wrap and refrigerating for several hours or overnight.
About two hours before you want to serve – or later if you prefer - dice the reserved 200 g of pineapple and fold it into the purée. Spoon the mixture into six wine glasses, fruit coupes or ramekins and set aside until you are ready to eat.
Sprinkle with shredded mint and serve immediately.
Buén provecho!
| | |
| --- | --- |
| Chilli and Chocolate Stars of the Mexican Cocina by Isabel Hood is available from Amazon.co.uk | Just The Two of Us Entertaining Each Other by Isabel Hood is available from Amazon.com and Amazon.co.uk |
You Should Also Read:
Cajeta - Sweet, Sickly and Hopelessly Calorific
The Day of the Dead – Candied Pumpkin Recipe
Mexico's Regional Gastronomies - Veracruz


Related Articles
Editor's Picks Articles
Top Ten Articles
Previous Features
Site Map





Content copyright © 2023 by Isabel Hood. All rights reserved.
This content was written by Isabel Hood. If you wish to use this content in any manner, you need written permission. Contact Mickey Marquez for details.