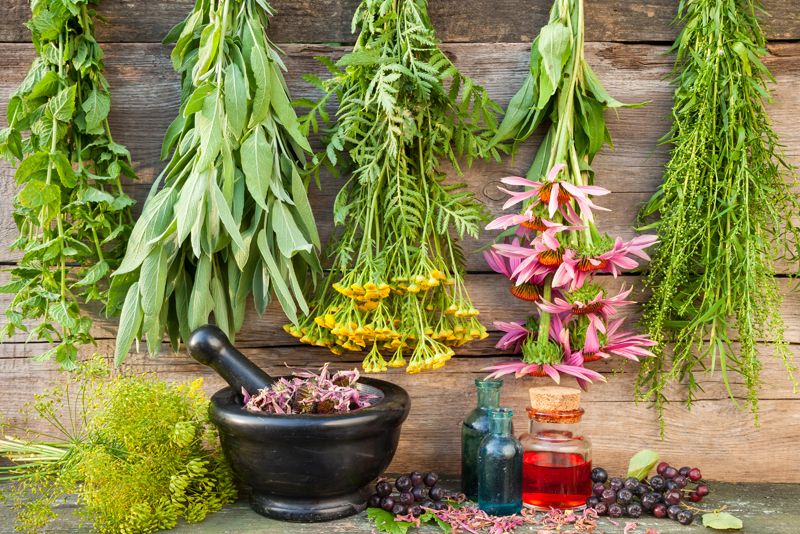 Herbs play a rich and varied historical role at Christmas time and many favorite traditions surround these wonderful plants and their uses. Here are some traditional Christmas herbs to enliven your festivities:


Clove: The lovely rich spicy fragrance of cloves is very much part of Christmas and was traditionally used this time of year to provide lovely aromas in the warm rooms of the home. Clove studded oranges, pomanders, are a very traditional Christmas craft.


Lavender:It is said that Mary draped Jesus' robes and blankets on lavender bushes to capture the scent. This herb is also credited with changing Mary's robes to blue from the flowers. Lavender is a very important and familiar fragrance, which also can help treat insomnia.


Mistletoe: This herb has played a role in Christmas celebrations for centuries and many people have fond memories of being kissed under this herbal sprig. It is interesting to note that this herb was a symbol of love before Christ or Christmas. The berries on the mistletoe sprig are supposed to be removed as each kiss is taken; however, since these berries are poisonous this probably is a tradition best left in the past!


Rosemary: Traditional legends say that anyone catching the scent of rosemary on Christmas Eve will have happiness and good fortune. This herb can also make a charming tiny Christmas tree trimmed with decorations or just a pretty festive bow. This herb was scattered on the floors of homes in medieval times so that the pungent pine like scent rose as people walked across the room.


Costmary:Costmary exudes a wonderful balsam scent and is called Bible leaf. The legend is that Mary created a healing ointment from costmary for various ailments.


Rue: This herb is considered to be an herb of grace and The Roman Catholic Church used brushes fashioned from rue to sprinkle holy water during mass. Grace is a very important part of Christmas and rue is still used in several countries to make Christmas crowns for celebrations.


Bay Laurel: A bay tree makes a lovely decorative mini Christmas tree and is easily planted in the spring to provide bay leaves for soups and stews. This herb can also be used for pretty wreathes and table arrangements as well.


Ginger: It simply would not be Christmas without gingerbread cookies, and gorgeous gingerbread houses. This spicy flavor warms us and can be wonderful for treating digestive issues.


Related Articles
Editor's Picks Articles
Top Ten Articles
Previous Features
Site Map





Content copyright © 2023 by Michelle Anderson. All rights reserved.
This content was written by Michelle Anderson. If you wish to use this content in any manner, you need written permission. Contact Bettina Thomas-Smith for details.