The Many Uses of Lavender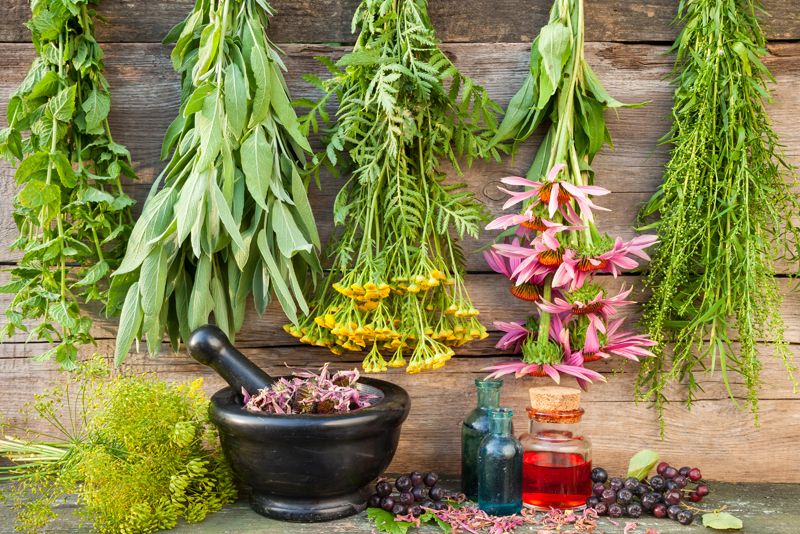 One of the most popular herbs in the world is lavender. This gorgeous fragrant plant has always been very versatile but recently people have realized exactly how wide ranging its applications are in the medicinal, beauty and culinary areas.
There are over 30 varieties of lavender which can be grown in almost any area of the world with success. Four of the most important are True lavender, Woolly Lavender, Spike Lavender and Intermedia lavender.
Herbal medicine:
Lavender has many wonderful uses as a treatment for various health concerns mostly to sooth, relax and help nervous conditions. Lavender essential oil is wonderful for depression, insomnia, headaches and muscle stiffness and even to prevent minor cuts from getting inflamed. Lavender can also be very effective for sore throats, rheumatic aches and skin inflammation.
Home applications:
Lavender is the most effective herb to use around your house for its many beneficial characteristics. This herb is antibacterial, deodorizing, antibiotic, antiseptic, and antiviral and smells incredible. Every room in your home can benefit from a dose of lavender and it is a wonderful addition to your beauty products as well. Try infusing vinegar with this scent to make a fragrant all purpose cleaner and disinfecting spray for the entire house. Use dried lavender in potpourri, insect repelling sachets and in small bags tucked under your pillow to create a lovely aroma. Having lavender in your bedroom will promote deep restful sleep. Put a cotton ball soaked with lavender oil in your vacuum bags and at the bottom of your garbage to help eliminate staleness and unpleasant odors.
Culinary:
Lavender is not usually used in cooking although it is edible. This herb is found in herb blends but is not often the star of the flavor profile. Lavender lends itself well to delicate desserts and baked items such as ice creams, crème brulees, jellies and cookies. The flowers make a lovely sugared cake decoration for weddings and showers.
Lavender Cookies
5 dried lavender flowers


1/2 cup sugar


1 cup of unsalted butter


2 cups of flour


1 cup rice flour


Salt to taste
Preheat oven to 375.


Process sugar and lavender until finely chopped.


Place butter and lavender sugar in medium bowl and cream until fluffy.


Stir in flours and salt until mixture resembles fine crumbs.


Gather together into a ball and roll into long log.


Wrap in plastic and refrigerate until firm.


Slice dough into 1/2 inch rounds and place on baking sheets.


Bake 15-18 minutes until pale gold.
.

Let cool and sprinkle with crystallized sugar.


Related Articles
Editor's Picks Articles
Top Ten Articles
Previous Features
Site Map





Content copyright © 2023 by Michelle Anderson. All rights reserved.
This content was written by Michelle Anderson. If you wish to use this content in any manner, you need written permission. Contact Bettina Thomas-Smith for details.