Changes to Make You Healthier in the New Year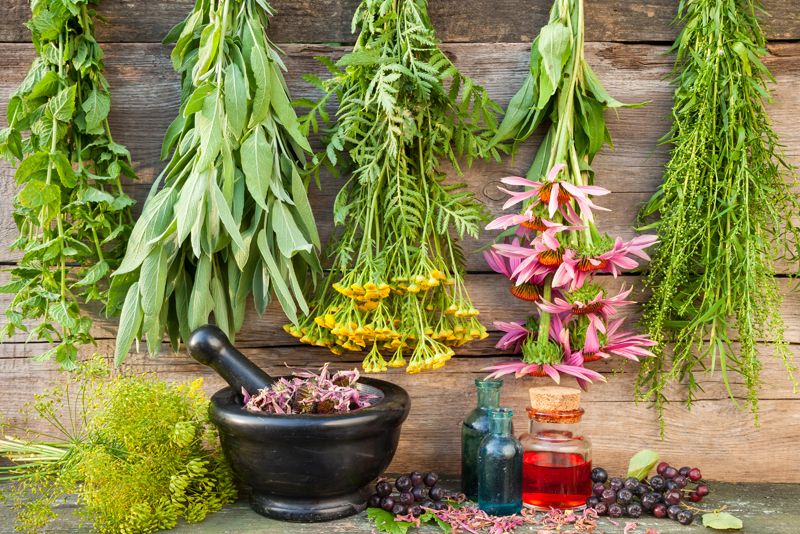 There many simple health tips that can go a long way to improving the quality of your life on a day-to-day basis. So if you have minor health issues there are some simple, easy ways to treat them at home.

Try some herbs: There are some wonderful benefits when you take herbs daily. Some common conditions and their interesting herbal treatments include :increasing mental alertness and memory (rosemary), headaches (peppermint), chest congestion (ginger), varicose veins (horse chestnut), athletes foot (tea tree oil), fighting colds (echinacea), chronic infections (garlic), menopause symptoms (black cohosh), acne (calundula), stress (lavender), canker sores (licorice), indigestion (mint), sore throat (slippery elm),and excess gas (fennel seeds).

Change your diet: food can also be the basis of effective treatments for annoying health issues. So when you suffer for specific conditions changing your diet can provide relief. Here are some common health issues, and the food that can help them: sugar cravings (endive), cavities (shiitake mushrooms), urinary tract infections (cranberry juice), asthma (mushroom cordyceps),bone problems(eggs), cough (honey), periodontal disease(broccoli), premenstrual syndrome (spinach), diarrhea (blackberry), dry eyes (salmon), night blindness (bilberry), high blood pressure (bananas), yeast infections(yogurt) and dry skin (avocado).

Other quick fixes: We often have various problems during the day that can be fixed with a few changes to her daily routine, such as: low energy(exercise, go for a walk), sore muscles (red chile cream), no vote motivation for your workout (green tea), chronic colds (wash your hands or use antibacterial wipes), bad foot odor (swab your feet with alcohol), bad breath (brush your tongue or invest in a tongue scraper), dry cracked fingernails (do not polish your nails), migraines (drink more water and try not to become dehydrated ), belly fat (cut back on your carbohydrate intake) and nausea (acupressure).

These changes can make a huge difference in the quality of life for the people who try them.


Related Articles
Editor's Picks Articles
Top Ten Articles
Previous Features
Site Map





Content copyright © 2023 by Michelle Anderson. All rights reserved.
This content was written by Michelle Anderson. If you wish to use this content in any manner, you need written permission. Contact Bettina Thomas-Smith for details.