Herbs for Digestive Health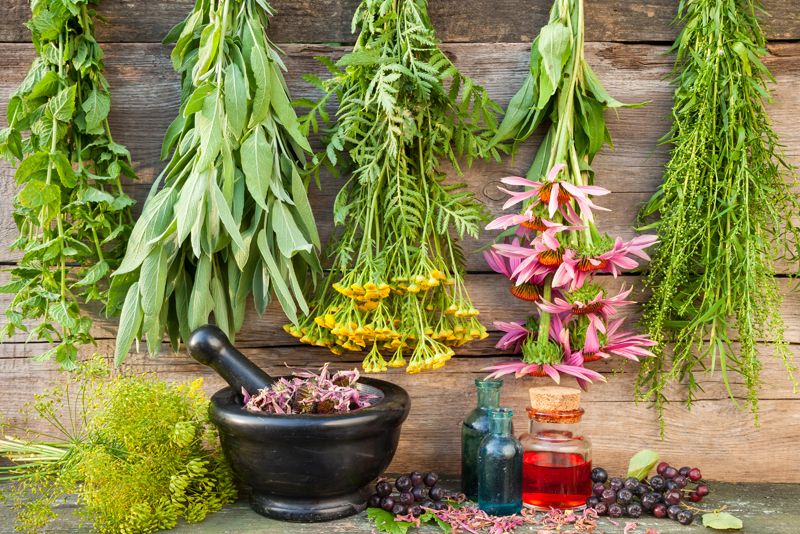 Our digestive health is crucial to our general wellbeing. If we eat a wonderful nutritious diet and it does not get digested and absorbed effectively our food choices go to waste to an extent. There are many commercial products available for various complaints but often natural remedies are gentler on the body and more effective. The spices and herbs that have great benefits for the digestion system include:



Ginger: This herb has been used for centuries to combat nausea in pregnancy or due to illness and motion sickness. A simple cup of ginger tea or organic capsule can minimize nausea to a manageable level. This herb has been shown to stimulate bile production which helps in the digestion of fat and reduce Inflammation of the digestive tract. Ginger has a lovely warming effect on the body that can improve circulation and cause sweating.


Cinnamon and Cayenne: These spices have wonderful digestive benefits especially if you have heartburn or issues with your stomach after eating. Cinnamon has a similar warming effect as ginger and a warm cup of cinnamon tea can help strengthen a weak digestion. Cayenne also is a stimulating, warming spice that can increase saliva and stomach secretions which in turn stimulates digestion. Creating a more effective start to the process can make the absorption of nutrients more successful further on.


Golden Seal: This herb can help with many issues associated with digestion such as indigestion, constipation, diarrhoea, and nausea and should only be taken short term in capsule form.


Peppermint: Tea made from this fragrant herb is a staple when dealing with digestion issues. Peppermint is a common ingredient in baby treatments for colic or gas because it relaxes the muscles in the tract and helps move the gas along in order to relieve discomfort. This herb is also used to treat irritable bowel syndrome. Try a lovely soothing cup of tea next time you feel out of sorts.


Marshmallow: The soothing properties of this herb are wonderful for treating mouth ulcers or sores, colitis and discomfort associated with inflammation.


Related Articles
Editor's Picks Articles
Top Ten Articles
Previous Features
Site Map





Content copyright © 2023 by Michelle Anderson. All rights reserved.
This content was written by Michelle Anderson. If you wish to use this content in any manner, you need written permission. Contact Bettina Thomas-Smith for details.