Quit Smoking With These Great Herbs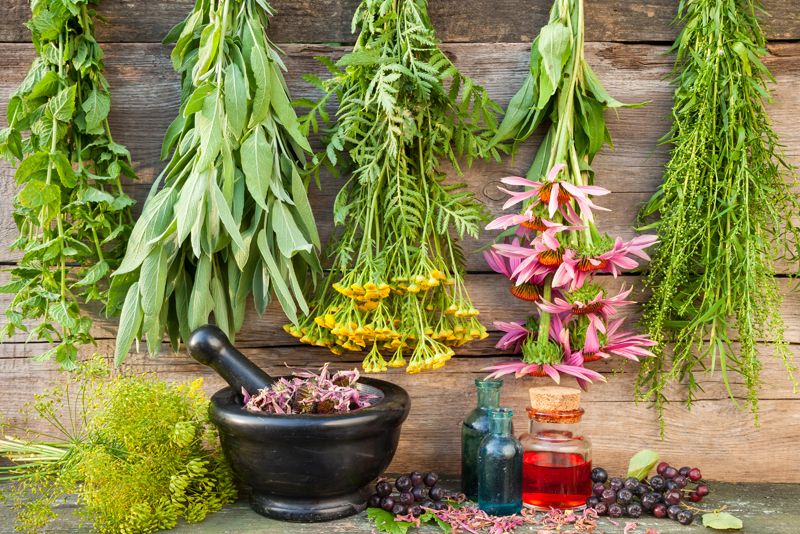 With every New Year comes a new resolution. Stop smoking. Lose weight. Get in shape. Start a business. Make extra money. Pay off bills…you know the drill. We all have them either written down or locked upstairs in that mind vault of information we plan to get to. The sad part is you start out with the best of intentions, then you hit that hurdle or plateau and you take a few steps back. Then you take a few more and before you know it, you are back at the starting gate. Discouraged, you give up.

This year, arm yourself with the right information, tools and products (herbs) to help you not only achieve your goals but to break through that ribbon at the end of the road.

It is bad enough that cigarette filters numbered in the trillions and laced with toxic chemicals make their way into our environment and landfills every year. These filters can take anywhere from 18 months to 10 years to decompose! Not only that they are laced with toxins such as nicotine. The average cigarette contains 8-9 mgs. Multiply this by 4-5 times and it is enough to kill an average adult if ingested whole. Some of the chemicals in cigarettes include: ambergris (whale vomit), benzene (known to cause acute myeloid leukemia), hydrogen cyanide (used in World War II as a genocidal chemical agent), radioactive lead and polonium plus at least 50 more cancer causing compounds.

Don't pay for something that can ultimately kill you! Quitting
isn't easy, but you will never regret making this change for the good!

With 1.2 billion smokers in the world, there are some that have seen a loved one die due to complications of this terrible habit and has decided once and for all to quit smoking. Congratulations! I commend you on this great decision, not only with your body thank you; you will be around to enjoy the pleasure of your loved ones.

There are quite a few herbs with an established reputation for helping people stop smoking and can ease the process of the smoking withdrawals and cravings. Quitting smoking allows the body to immediately detoxify from toxins that you have been absorbing with every cigarette you smoked.
When you stop, you may experience a few unpleasant physical and psychological withdrawal symptoms that will fade over the course of a few days or weeks. It can be different for each person. Some of these side effects include: fatigue, headaches, anxiety, irritability, sweating, insomnia, weight gain, dizziness, sweet cravings.

Herbs to try:

Black Cohosh is also known to be a safe and sound sedative that relieves nervousness and anxiety, which makes it useful for the irritability, restlessness, and nervousness related with quitting smoking.

Blue vervain is a natural sedative and can be used to quiet the nerves and help you relax. It can also be used for insomnia and late night urges to smoke. It can also help to alleviate stress, worry, tension and agitation that may be connected to nicotine withdrawals.

Catnip has a calming and relaxing effect on the digestive system, and helps to relieve diarrhea, indigestion, upset stomach, headache and is first-class for alleviating sleeplessness.

Hyssop has been recognized to improve the anxiety and even hysteria that is now and then associated with smoking withdrawal.

Kava kava works as a remedy to the depression and mood swings that often take place when you stop smoking.

Korean ginseng is one of the most accepted herbs in the world for invigorating and helping the body to deal with stress. Ginseng is known to help restore balance in the body's systems, which can be helpful to smokers as they adjust to the lack of nicotine.

Lobelia is a very potent herb that helps to quiet the mind and relax the body and has helped many people to control their nicotine cravings. Lobelia is also suspected make cigarettes taste dreadful.

Motherwort has properties that allow it to act as a tranquilizer in times of anxiety associated with quitting smoking.

Oat straw or oat seed is one of the best remedies for tension and fatigue, especially when related with sadness (a common problem in people who have recently quit smoking).

Peppermint relaxes the muscles of the digestive system, acts as a mild anesthetic to the stomach wall, which helps alleviate feelings of nausea and eases anxiety and tension.

Skullcap contains plant compounds that assist the brain to produce more endorphins which in turn promotes feelings of well-being. This is believed to improve both awareness and calmness.

Slippery elm is rich in nutrients and easy to digest, making it an excellent food during times of digestive discomfort. It works with the body to draw out impurities and toxins, assisting with the healing of the entire body.

St. John's Wort is one of the best known herbs for promoting a positive mental attitude–something people often need help with during the early phases of becoming a non-smoker. St. John's Wort can help to calm and relax the body and can help reduce the amount of stress and agitation experienced by someone who is going through nicotine withdrawals.

Valerian is one of the premier sedative herbs used to aid people with anxiety, stress, and insomnia. Valerian is clearly one of the herbs of preference in smoking cessation to deal with the issues of insomnia, restlessness, and anxiety.

Please always do your research and consult with your physician, naturopath, or health care provider before taking any home remedies or supplements or following any treatment suggested on this page. Only your health care provider, personal physician, or naturopath can provide you with advice on what is safe and effective for your unique needs or to diagnose your particular medical issue.


Related Articles
Editor's Picks Articles
Top Ten Articles
Previous Features
Site Map





Content copyright © 2023 by Bettina Thomas-Smith. All rights reserved.
This content was written by Bettina Thomas-Smith. If you wish to use this content in any manner, you need written permission. Contact Bettina Thomas-Smith for details.