Aromatherapy and the 20th Century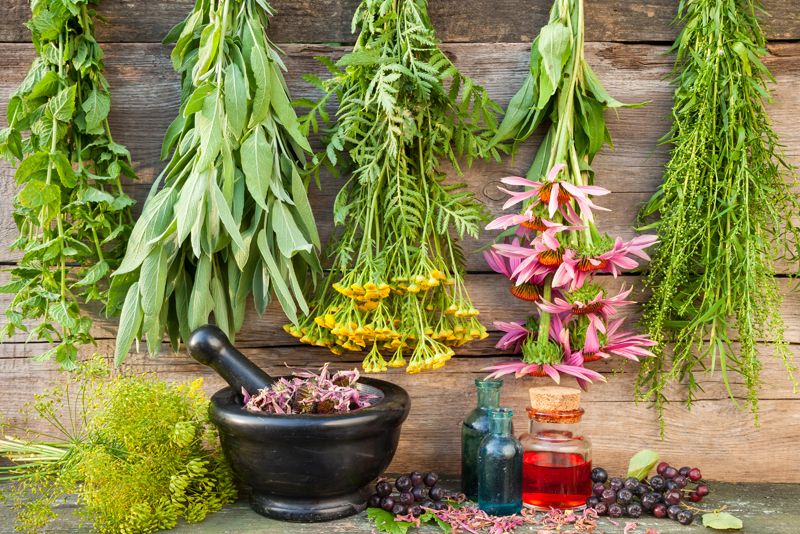 The term "aromatherapy" was coined in 1928 by a French chemist named René Maurice Gattefossé who dedicated his career to essential oils after a fortuitous, albeit serious, accident focused his attention on their therapeutic benefits. He burned his arm severely while working in his laboratory and instinctively plunged it into the closest liquid source, which happened to be lavender essential oil. Much to his surprise, the serious burn healed very quickly and left no scar. This incident piqued his curiosity and eventually led him to write a book called Aromathérapie: Les Huiles essentielles hormones végétales,or Gattefossé's Aromatherapy, which is still in print today and is widely respected by many serious modern aromatherapists.

Many doctors, scientists, and pharmacists in this exciting period experimented with using essential oils in the art of healing and had great achievements in the field. A French doctor named Jean Valnet used various essential oils to treat gangrene and other battlefield wounds during WWII. The doctor's successful war experiences led him to write a wonderful book translated into English as The Practice of Aromatherapy.

A well-respected biochemist, Margaret Maury, introduced the idea of aromatherapy combined with massage techniques to treat various aesthetic conditions, as well as physical and emotional ailments. Her focus was largely aesthetic in nature and she was only trying to create a spa-like experience for her clients; however she pioneered the process of customizing essential oil blends specifically for individuals.

The 20th century, with its advanced technology, actually damaged the positive momentum and growing popularity of essential oils being used for healing and aromatic effect. The ability to separate, study, and duplicate the components of essential oils created an industry based on the synthetic form rather than the beautiful, natural product. Modern medicine also utilized these synthetic counterparts to manufacture pharmaceuticals that mimic the healing impact of essential oils on the body and spirit without truly healing the ailment.
Medicine is designed to treat sickness or symptoms that have already occurred and aromatherapy attempts to be proactive, creating a healthy body that deflects and fights illness. Aromatherapy is a proactive form of healing whereas modern medicine tends to wait until someone is actually ill before treating the symptoms. The discipline of using essential oils thrived in the Eastern cultures and the West became mired in chemical treatments for illness.

One of the reasons for this lack of enthusiasm in the West was that many of the books on aromatherapy were in languages other than English. There were no truly knowledgeable texts available in English until an aromatherapist named Robert E. Tissand wrote the first book published originally in English in 1977 called The Art of Aromatherapy. This detailed work sparked a great deal of interest in the Western World. This renewed dedication to natural or holistic products has continued to grow, creating enthusiastic consumers who are utilizing essential oils throughout all aspects of their lives. People have become aware of the negative impact chemicals, environmental toxins, and synthetically manufactured products have on their bodies and personal space. Aromatherapy and essential oils are the natural answer to many physical, emotional, and spiritual conditions.




Related Articles
Editor's Picks Articles
Top Ten Articles
Previous Features
Site Map





Content copyright © 2023 by Michelle Anderson. All rights reserved.
This content was written by Michelle Anderson. If you wish to use this content in any manner, you need written permission. Contact Bettina Thomas-Smith for details.