Aromatherapy and the Treatment Methods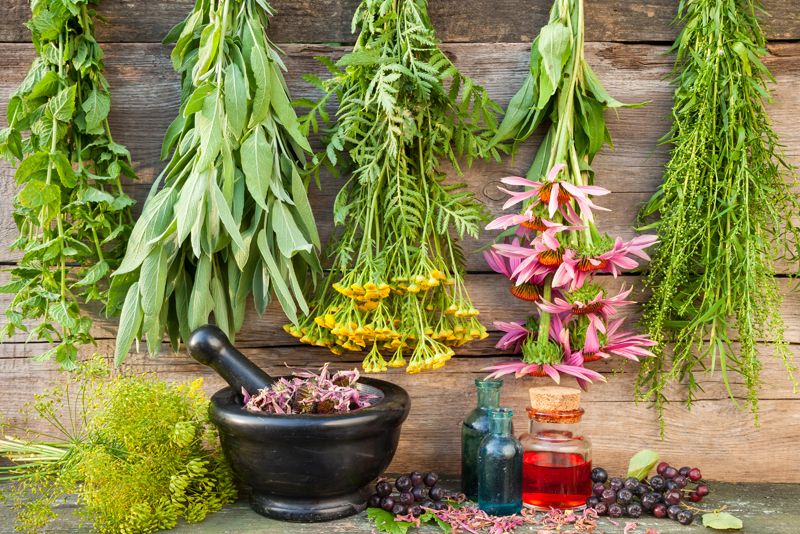 Aromatherapy treatments can influence the body three different ways: physiologically (impacts various body systems, including the skin), psychologically (affects the mind) and pharmaceutically (stimulates the hormones and enzymes).

There are two methods by which essential oils can be absorbed into the body: topical application and inhalation (either direct or through aerial diffusion). Each method has benefits for the recipient and should be determined by the immediate needs of the person using the essential oil.

• Topical application: The skin is the largest organ of the body and is semi-permeable, which means tiny molecules can penetrate and pass into the bloodstream .by means of diffusion. Essential oils by nature are fat soluble, which means they dissolve easily in sebum, which is produced in the body to make the skin and hair waterproof. After dissolving into this substance, essential oils have the direct route right into the capillaries and then to the rest of the body. Topical applications can also affect the skin itself and treat an assortment of conditions associated with this organ such as acne, rosacea, and psoriasis. Many commercial beauty products designed for skincare contain essential oils.

• Inhalation: When we breathe in air during an aromatherapy treatment, we also take in essential oils that have evaporated during the process. Inhaling essential oils occurs during a topical application as well, but there are many tools and treatments designed to make inhalation easier such as diffusers, sprays, and vaporizers. Inhalation is the quickest method of treatment when utilizing essential oils because absorption through the skin can take a greater amount of time.

Regardless of the treatment method, aromatherapy is a pleasurable process that can benefit your body, mind, spirit, workplace, home, and other aspects of your life while utilizing only natural and wholesome ingredients. Even if the goal is only a pleasantly scented home, your family will still reap health benefits as the fragrance of the chosen essential oil wafts through the rooms.

It has become increasingly obvious that our synthetic, stressful, environmentally polluted world is making us sick, both physically and in spirit. Creating balance and harmony, both inside and outside our bodies, is crucial to our health and well-being. The science of aromatherapy has enjoyed a resurgence of interest, especially in the West, as people look for the key to understanding and improving the functioning of their body. Learning how to benefit from essential oils does not have to be expensive process because many effective essential oil treatments can be created in your own home with a little knowledge and quality ingredients.



Related Articles
Editor's Picks Articles
Top Ten Articles
Previous Features
Site Map





Content copyright © 2023 by Michelle Anderson. All rights reserved.
This content was written by Michelle Anderson. If you wish to use this content in any manner, you need written permission. Contact Bettina Thomas-Smith for details.