Down Syndrome and the Task of Learning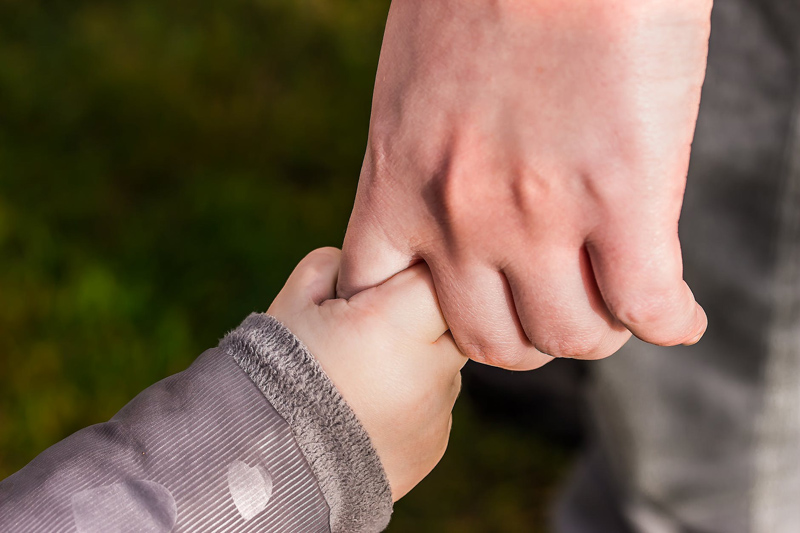 University of Edinburgh Professor Jennifer Wishart has conducted research into how babies and young children with Down syndrome "approach the task of learning" and how they express what are described as "natural learning styles" since the early 1990's. Children with Down syndrome show differences in how they respond in studies that have already provided a baseline of infant and early childhood behavior for their mainstream peers.
Diverse learning styles and idiosyncracies of students with Down syndrome have been observed and commented upon since the earliest preschool and early intervention programs at the University of Washington in Seattle. While some teachers and parents have developed effective and often entertaining strategies for keeping children with Down syndrome engaged during learning sessions, some educators, administrators and even parents may be unaware that there is a scientific basis for the children's behavior as well as why those teachers' techniques work so well for students who otherwise would have been written off as unable to do the work.
Parents, educators, and other professionals who are not aware of the research findings that have been published in the past two decades may have missed the opportunity to moderate the effects of "counterproductive learning behaviours" and "adverse learning styles" that mask the true potential and also sabotage the social development of students with Down syndrome.
I suggest parents find articles available online to learn more about Professor Wishart's research. We cannot guess whether or not pediatricians, teachers and school psychologists have had access and encouragement to read and consider the implications of these studies and others that confirm or inspired similar research.
It may be easier to discover how interested or informed medical and educational professionals already are by providing a paragraph or two from the middle and bottom third of any article, to start a conversation about those issues that may be significant to an individual student.
Using your intepretation or actual phrases from an article in a note before an in-person meeting could give a teacher or other staff members a chance to think about the topic before sending in a copy of the article itself.
For instance, you may have questions about whether your son or daughter has developed "compensatory social behaviors" that may serve to "avoid cognitive tasks." Or you may wish to mention reading that some of the "significant differences in how development unfolds in children with DS" "... may stem from crucial differences in the psychological environment in which children with DS grow and learn."
The quotations above are from Professor Wishart's article,
Cognitive Development in Young Children with Down Syndrome: Developmental Strengths, Developmental Weaknesses
https://www.riverbendds.org/wishart.html
Readers of Patricia Oelwein's book,
Teaching Reading to Children with Down Syndrome: A Guide for Parents and Teachers
will find Professor Wishart's work credited there.
I encourage advocates to mention this research in parent group and advocacy organization newsletter and to discuss the topic at a meeting. You may wish to provide education and medical professionals with a reprint of one of Dr. Wishart's articles, asking whether they can recommend an expert who will explain the findings at a parent group meeting. Where no expert exists, you may inspire a few to follow up and become local experts, enriching their lives as well as children with Down syndrome.
Browse at your public library, local bookstore or online retailer for other information on task avoidance or learned helplessness, like The Effectiveness of Early Intervention: Directions for Second Generation Research or
Down Syndrome: Across the Lifespan
.
Like all children, students with Down syndrome discover ways to get around doing tasks set by adults in their lives - and in this way especially they are more like their typically developing peers than they are different.
New York TImes: Science
Now We Are Six - The Hormone Surge of Middle Childhood
https://tinyurl.com/75dyplx
Deaf Culture Online:
Baby Sign Language
https://www.deaf-culture-online.com/baby-sign-language.html
Is a Cochlear Implant Right for Our Son?
https://sunshinepraises.com/2014/01/is-a-cochlear-implant-right-for-our-son.html
You Should Also Read:
Reading and Literacy Skill Development
Golf for Children with Special Needs
Inclusive Education Culture of Down Syndrome


Related Articles
Editor's Picks Articles
Top Ten Articles
Previous Features
Site Map



Follow @DownSynAdvocacy
Tweet





Content copyright © 2021 by Pamela Wilson. All rights reserved.
This content was written by Pamela Wilson. If you wish to use this content in any manner, you need written permission. Contact Pamela Wilson for details.