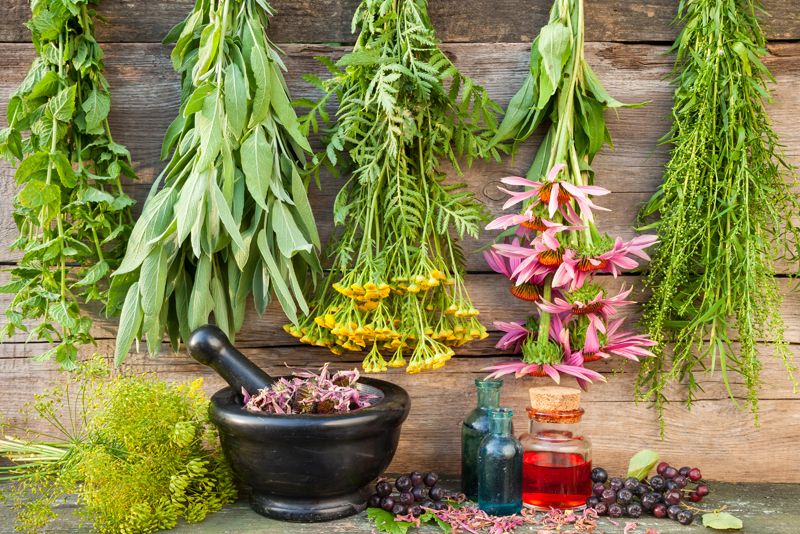 Since the beginning of time, man has turned to nature for its healing and holistic properties. This is true for Egyptian medicine, where archeologists have found extensive sets of medical documents and scrolls from burial sites, tombs and underground temples.

Egyptians diet consisted of raw garlic and onions for stamina and to heal asthma and bronchial-pulmonary issues. They steeped many of their herbs in wine to use as oral medications. Of course, these herbs were uncontaminated by pesticides, herbicides, insecticides, or fluoridated water – the conditions that many of our plants and crops are now exposed to on a regular basis. The Egyptians used myrrh, frankincense, fennel, cassia, thyme, juniper, and aloe. They used fresh garlic, peeling the cloves before pulverizing them with vinegar and water to as a rinse for sore throats and toothaches.

Egyptians recognized the healing powers of honey. In fact, early evidence shows bee keepers blowing smoke into the hives within the temples to remove the precious hone combs. Without delay, they put the honey into jars and sealed it for safe keeping, which the Egyptians used the golden liquid for medicine, ointments and even as a natural antibiotic.

Because of a widespread irrigation system that fed thousands of flowering plants, Lower Egypt was used for keeping bees. This beautiful little insect was the symbol for the country and for the gods that were connected with the bee. The Egyptian temples were homes for the bees so that they could please the gods. The title of "Land of Milk and Honey was given to Canaan.

Even though mankind has been using herbs since the beginning, Egyptians have the oldest documented accounts of their use in medicine. To quote Homer in Odyssey, "In Egypt, the men are more skilled in medicine than any of human kind," and "The Egyptians were skilled in medicine more than any other art."

Egyptian healing consisted of remedies made from animal, vegetable, fruits and minerals and they were know to treat even mental disorders, depression and dementia, intestinal disease and parasites, eye and skin problems, and even abscesses and tumors.

Ancient Egyptian Remedies:

• Aloe vera - burns, ulcers, skin diseases and allergies.

• Basil - heart medicine.

• Balsam Apple - laxative and as a liver tonic.

• Bayberry - diarrhea, ulcers and hemorrhoids.

• Caraway - digestion and breath freshener.

• Colchicum or meadow saffron - rheumatism and swelling.

• Dill - laxative and diuretic.

• Fenugreek - respiratory disorders, to cleanse the stomach and calm the liver and pancreas.

• Frankincense - throat and larynx infections, and to stop bleeding and vomiting.

• Garlic - vitality and strength.

• Licorice - a mild laxative, to expel phlegm, and to alleviate chest and respiratory problems

• Onion - prevents colds and cardiovascular problems.

• Parsley - a diuretic.

• Thyme - pain reliever.

• Turmeric - open wounds.

• Poppy - insomnia, an anesthetic, and deaden pain.

• Coriander - urinary complaints, including cystitis.

• Pomegranate root – tapeworm.

• Persian henna - hair loss.

Please always do your research and consult with your physician, naturopath, or health care provider before taking any home remedies or supplements or following any treatment suggested on this page. Only your health care provider, personal physician, or naturopath can provide you with advice on what is safe and effective for your unique needs or to diagnose your particular medical issue.


Related Articles
Editor's Picks Articles
Top Ten Articles
Previous Features
Site Map





Content copyright © 2023 by Bettina Thomas-Smith. All rights reserved.
This content was written by Bettina Thomas-Smith. If you wish to use this content in any manner, you need written permission. Contact Bettina Thomas-Smith for details.