Eliminating Misinformation about Down Syndrome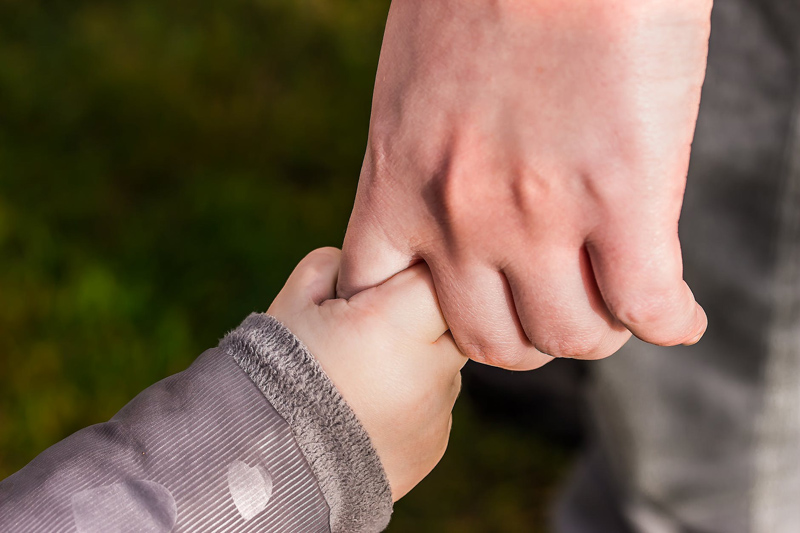 Dispelling myths and challenging misinformation about Down syndrome has been the goal of parents and other advocates for health, education and civil rights for children and adults for more than half a century.
New, accurate information resources are being developed each year and positive change through legislation and research have opened up opportunities for individuals who are born with Down syndrome to explore and even expand individual potential. Educators are incorporating best practices and inclusion strategies that provide the small supports that benefit students with Down syndrome as well as their mainstream classmates and other young people who have special needs. Medical professionals now have access to accurate, up to date information to share with established medical practices, hospitals, incoming students, and families.
Some medical professionals, educators, administrators and other decision makers may hold on to outdated stereotypes or otherwise resist acknowledging basic realities that have been embraced by their more knowledgeable peers for more than a quarter of a century. Medical textbooks and other references may still be reprinted without current updates or information on how health issues and inappropriate evaluation tools have affected previous beliefs about the potential of children with Down syndrome.
Families who have no other resources, peer support or prior knowledge of children and adults with Down syndrome may rely on local medical and education professionals to advise them who are either unaware or actually resist current knowledge about how to provide the care and encouragement that help children with Down syndrome learn and develop. Parent support and advocacy groups and national organizations do have resources to share with doctors and teachers who may be too busy to find accurate and up to date information on their own.
Recently, urban legends have sprung up about Down syndrome that have no basis in fact or history. As far as I know, Down syndrome has never been referred to as "Trisomy G" in the medical profession or among researchers. However, due to a story circulated through the internet a few years ago and is still occasionally found in Wikipedia, the reference has been picked up by the Merck manual as if it were true. Those who explain that it is a ridiculous myth may now be referred to the only credible online entry on Down syndrome in the Merck to persuade others that it has some basis in fact.
There is a great deal of information available to families that is misleading and unproven. Parents may be vulnerable to the sales pitch of companies who insist there is a pharmaceutical or supplement that has been shown to be effective in treating one or more of the most challenging problems common among children with Down syndrome. The history of these 'treatments' goes back well over thirty years, with a great deal of passion and commitment exhibited by those who do believe they make a difference in their son or daughter's health or functioning.
National organizations that have advised caution in giving very young babies or children experimental 'protocols' have at times been condemned for providing research evidence showing that they do not make a significant difference. Some parents choose to give their children pharmaceuticals that are being studied in animal research centers based on theories that are untested or have had limited testing in adults with life-threatening conditions. I believe all parents are motivated by their love for their children and desire to do whatever possible to give them the best chance in life. So far, what seems to make a significant positive difference is growing up in the mainstream of family and community life, with great health care, physical therapy acknowledging sensory integration challenges, and educational strategies developed over the years and through recent research.
Browse at your public library, local bookstore or online retailer for books like:
Mental Wellness in Teens and Adults with Down Syndrome: A Guide to Emotional and Behavioral Strengths and Challenges
or
The Guide to Good Health for Teens & Adults With Down Syndrome and
Mental Wellness in Teens and Adults with Down Syndrome: A Guide to Emotional and Behavioral Strengths and Challenges
by Dennis McGuire, Ph.D. & Brian Chicoine, M.D. https://tinyurl.com/GdHlthMntlWlnsDS
National Center for Prenatal and Postnatal Down Syndrome Resources
https://createsend.com/t/y-81BD225C1E21261D
The Damaging Language of 'Cure' and Down Syndrome: Why do we keep having the same conversation? - RachelAdams
https://www.patheos.com/blogs/thinplaces/2013/10/the-damaging-language-of-cure-and-down-syndrome/
https://ow.ly/prxjM
Diagnosis to Delivery: A Pregnant Mother's Guide to Down Syndrome
by Nancy Iannone and Stephanie Meredith
https://downsyndromepregnancy.org
Nutritional Supplements for Down Syndrome by Len Leshin, M.D.
https://www.ds-health.com/vitamin.htm
Study raises caution about high doses of supplements
https://ayl.lv/ZqH
https://www.fhcrc.org/en/news/center-news/2014/02/vitamin-e-selenium-prostate-cancer-risk.html
For students doing a High School or College Report on Down Syndrome:
https://www.ds-health.com/downsyndrome.htm
Nine Myths About Raising a Baby with Down Syndrome
https://www.fudgebananaswirl.com/9-myths-about-raising-a-baby-with-down-syndrome
Down Syndrome:
Shifting Perspectives at the Dublin Arts Council
https://www.youtube.com/watch?v=TQ61vJdqyWw
You Should Also Read:
New Parent Information on Down Syndrome
Welcoming Babies with Down Syndrome (English, Spanish, French)
Thoughts from the Middle of the Night


Related Articles
Editor's Picks Articles
Top Ten Articles
Previous Features
Site Map



Follow @DownSynAdvocacy
Tweet





Content copyright © 2022 by Pamela Wilson. All rights reserved.
This content was written by Pamela Wilson. If you wish to use this content in any manner, you need written permission. Contact Pamela Wilson for details.