Adult Siblings - Childhood Disabilities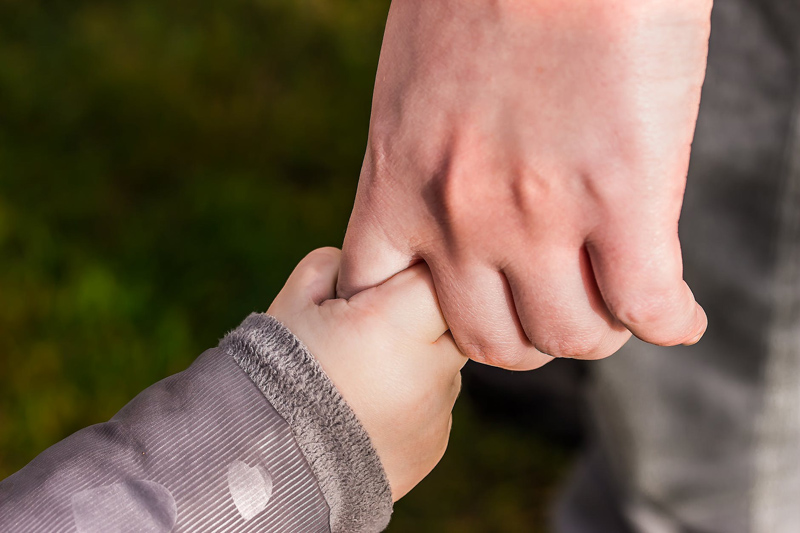 Many children with developmental disabilities or other special needs have brothers and sisters who may or may not be regularly involved in their lives as adults. Those who remain close may feel they have remained involved in the life of their sibling with a disability even though they have only brief telephone contact a few times each month and get together only for birthday or holiday dinners. This may be a view held by individuals with developmental disabilities themselves, especially in comparison with friends in adult day health, vocational or social programs who may have no contact at all with siblings or extended family.
Teens and young adults may first experience the departure of a brother or sister when the sibling leaves home for college, finds a job and their own apartment, enlists in the military, or marries. These transitions are complex and intense for the sibling who is stepping into the new experience, even if they stay in the same community. Their focus is on establishing new relationships and finding their place in the world whether it is in college, a job, or starting their own family.
While they are away, they may assume that their sibling with a developmental disability will remain at the same stage, ability and maturity level. Mainstream teens and young adults may be unaware that they are missed by their parents or the siblings left behind, and also that those they leave behind have lives that move on, too.
Most families hope that their sons and daughters enjoy a long period of adjustment during this transition where they establish their own identities, plans and goals without being distracted by the day to day struggles of family life. These are times that adult siblings and their friends may make mistakes, learn their own limitations as well as their amazing capacities, and protect their privacy. In their twenties, they may feel more comfortable compartmentalizing their lives with family firmly planted in another realm.
They may have strong opinions about their sibling with a disability that is affected more by theory than reality, based on childhood experiences or adolescent events that are no longer relevant. No matter how unacquainted a brother or sister may become in the years following their transition to adult life, there is probably no relationship that is as important to an adult with a developmental disability, who is also very likely to fall into a childhood pattern of sibling interaction no matter where their own transition has taken them.
Research into relationships of adults with developmental disabilities and their siblings usually rely on reports from their mainstream brothers and sisters. This is difficult enough to collect because there is some difficulty finding individuals representing that population, except to establish contact via parents. Parents of adults are rarely represented in advocacy organizations, even though people with disabilities may be adults more than four times longer than they were children. It may also be difficult to establish contact with siblings through their brother or sister with a disability. Most of what we learn about adult relationships between siblings may be based on studies of isolation in adults with disabilities or studies of adults who choose to be advocates for their brother or sister.
The best and most effective program created to explore the relationship between children with disabilities and their siblings through their lifespan is the Sibling Support Project that was created in Seattle WA and has been established in 8 countries and throughout the USA via SibShops and other programs created from its model.
The experiences that a young person shares with peers in a Sib Shop series can lead to amazing insights as well as opening up serious discussions between a parent and child. Even though parents speak openly and appropriately to their children ages about a sibling with a disability, we may underestimate how often the subject should be revisited, and how much stronger an impression is made in a well run SibShop series.
When my son was a baby, I was invited to a La Leche League training on babies with disabilities by the sister of a young man who has Down syndrome. Her mother was the keynote speaker and I was able to explore the perspective of an adult sibling as well as the expectations that her mother held when they were children. Many conferences and conventions sponsored by advocacy organizations include a 'sibling panel' presentation that can be reassuring as well as enlightening to parents of young children and teens in transition. They may also be invaluable to the diverse array of adult siblings who have had no contact with others who come close to sharing their experience or perspective.
Parents may make assumptions about the relationships our children have as adults that may be both unrealistic and unsatisfying for them. Adults with developmental disabilities have the same diversity of attachment and interaction with their brothers and sisters as their mainstream peers. As in many issues that we have while our children are growing up, leaving room for them to explore their own preferences often leads to better and more enjoyable relationships than we can imagine.
Browse at your public library, local bookstore or online retailer to find books about sisters and brothers of individuals with disabilities like:
Fasten Your Seatbelt: A Crash Course on Down Syndrome for Brothers and Sisters, by Brian Skotko and Susan P. Levine
or
Thicker Than Water: Essays by Adult Siblings of People with Disabilities, by Don Meyer
.
Video games, Down's syndrome and my brother – a personal story
- Games writer Edwin Evans-Thirlwell on his brother, Euan
https://bit.ly/1fHEczr
https://www.theguardian.com/technology/gamesblog/2014/feb/01/video-games-downs-syndrome
Partners in Crime
https://mamalode.com/story/detail/partners-in-crime
The Sibling Support Project
https://www.siblingsupport.org
Am I Not My Brother's Keeper?
Siblings are not considered family under the Family and Medical Leave Act, the major law that protects employees who take time off work to care for sick relatives.
https://www.theatlantic.com/business/archive/2014/11/am-i-not-my-brothers-keeper/382354/?single_page=true
6 Ways to ensure siblings aren't overshadowed
https://www.sheknows.com/parenting/articles/985255/avoid-overshadowing-siblings-of-kids-with-special-needs
Helping sibs of kids with disabilities manage embarrassment
https://expertbeacon.com/helping-sibs-kids-disabilities-manage-embarrassment
A Sibling Perspective: The Autism Doesn't Care - AGE OF AUTISM
https://www.ageofautism.com/2012/09/a-sibling-perspective-the-autism-doesnt-care.html
Supporting siblings
https://www.sibs.org.uk/parents/helping-siblings-deal-their-feelings
Sibings, Disability and My Brother, Dana
https://www.withalittlemoxie.com/2012/03/sibings-disability-and-my-brother-dana.html
The Sibling Support Project
https://www.siblingsupport.org
National Public Radio:
A sister talks about changing sibling roles
https://www.npr.org/2010/11/23/131548353/making-peace-with-changing-sibling-roles
Big brother learns of his sister's Down Syndrome for the first time.
https://www.youtube.com/watch?v=uKZuS5S0q5M
My little sister (who happens to have Down's syndrome) 2011 Part 2
https://www.youtube.com/watch?v=-6jIVTEWBhQ
My little sister (who happens to have Down's Syndrome) 2010 Part 1
https://www.youtube.com/watch?v=P61qn7aguJo&feature=fvwrel
6 Ways to ensure siblings aren't overshadowed
https://www.sheknows.com/parenting/articles/985255/avoid-overshadowing-siblings-of-kids-with-special-needs
You Should Also Read:
Brothers and Sisters of Children with Special Needs
Sibling Support and Rivalry - Childhood Disability
Family Relationships with a Complicated Diagnosis


Related Articles
Editor's Picks Articles
Top Ten Articles
Previous Features
Site Map



Follow @DownSynAdvocacy
Tweet





Content copyright © 2021 by Pamela Wilson. All rights reserved.
This content was written by Pamela Wilson. If you wish to use this content in any manner, you need written permission. Contact Pamela Wilson for details.