Lenten Cooking in Mexico - Tortitas de Camarón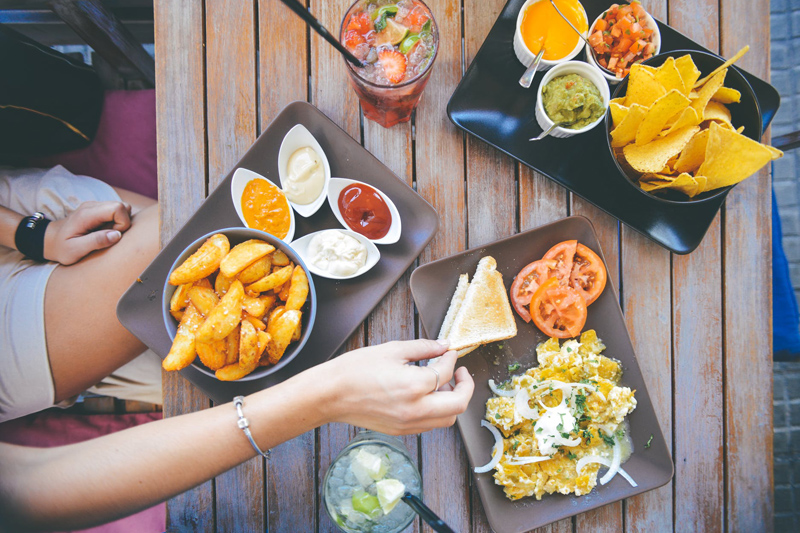 Lent may bring to mind pictures of fasting, penitence, abstinence and "giving up" a food which you particularly enjoy, but it is also an opportunity to explore a wealth of vegetable and fish dishes, and in my case, those which make up "la cocina cuaresmeña" or the Lenten cooking of Mexico. The period lasts for 40 weekdays (Sundays do not count), from Ash Wednesday or "miércoles de ceniza" to Holy Saturday which marks the arrival of Easter, and is based on the fast of 40 days and nights undertaken by Jesus in the wilderness.

The word "Lent" comes from the Old English "Lencten", meaning spring, a season when the days grow longer and the dark hours of winter begin to fade. "La Cuaresma" on the other hand comes from the Latin "quadragesima" or "forty", and an alternative name for Lent, the Quadragesimal Fast, has the same origin. In medieval times, strict fasting rules were observed during the week, with only one proper meal a day being allowed and meat, dairy, eggs, wine and olive oil all placed out of bounds, as were dancing and any other kind of entertainment. Lenten Sundays, however, saw a relaxation of this strict discipline and "penitents" were permitted to return to their regular eating habits. Nowadays, the old rules have been slackened and abstaining from red meat is as far as many people go in their observance of Lenten traditions – an abstinence which is hardly demanding, however, in view of the myriad of meatless alternatives on offer.

Mexico has thousands of miles of coastline and a fish cuisine to match, as well as numerous indigenous ingredients which all find their way into dishes served during La Cuaresma – and one thing which particularly struck me when I was researching Mexican Lenten cooking is how very pre-hispanic it is, featuring the local fish and seafood of course, but also potatoes, cactus paddles, tomatoes, beans, squashes, native leaves like the utterly Mexican "romeritos" and an abundance of chilli sauces; there is of course a post-Conquest influence, but the general nature of the "cocina cuaresmeña" seems to be deeply linked to its ancestral roots.

The "tortitas", little cakes, in the following recipe are typically made with "camarón seco" or dried shrimp, but in coastal areas, fresh prawns are often substituted and result in a tortita sparkling with freshness and flavour. If you can find any Mexican "queso añejo", do use it, but in its absence, a hard goat's cheese works very well – don't be tempted to go for a Cheddar of any sort as it is too high in fat. And a word of warning: beware of the habañero chilli, it is extremely hot so be sure to fish it out of the broth before serving!

Prawn tortitas in chilli broth – Tortitas de camarón en caldo de habañero

Makes 12 tortitas

For the tortitas:-
15 ml/1 tbsp olive oil + extra for frying
200 g/7 oz onions, peeled and finely chopped
2 garlic cloves, peeled and finely crushed
600 g/1 lb 6 oz potatoes, steamed, peeled and mashed
3 eggs
150 g hard goat's cheese, grated
50 g/2 oz flour + extra for dusting
5 ml/1 tsp sea salt
10 g/1/3 oz fresh coriander/cilantro, coarsely chopped
250 g/9 oz raw peeled king prawns/shrimp, deveined and diced
Fresh coriander/cilantro leaves

For the broth:-
15 ml/1 tbsp olive oil
100 g/4 oz onions, peeled and coarsely chopped
1 garlic clove, peeled and crushed
350 g/12 oz tomatoes, puréed in a blender or processor
500 ml/17 fl oz fish stock or water mixed with 5 ml/1 tsp bouillon powder
1 dried habañero chilli
Sea salt

To make the tortitas, heat 1 tbsp of olive oil in a medium frying pan, add the onions and garlic and cook, stirring often, until lightly browned. Place in a large bowl and add the potatoes, eggs, cheese, 50 g of flour, 1 tsp of salt, chopped coriander and prawns. Mix lightly but thoroughly with a large kitchen spoon. Shape into 12 cakes and refrigerate for 30 minutes to several hours to firm up.

For the broth, heat the oil in a saucepan, add the onions and garlic and cook gently, stirring occasionally, until translucent. Pour in the tomato purée and simmer until thick. Add the stock, chilli and some salt, and simmer for a further 15 minutes. Check the seasoning.

When you are ready to cook the tortitas, heat some olive oil in a non-stick frying pan. Dust the cakes with flour and cook for about 4 minutes on each side, until golden.

Ladle the broth into warm soup plates, top with a tortita and sprinkle with coriander leaves.

Serve immediately.

Buén provecho!


You Should Also Read:
Lenten Cooking in Mexico - Lentil Soup Recipe
Lenten cooking in Mexico - Bacalao
Lenten Cooking in Mexico - Calabacitas Entomatadas


Related Articles
Editor's Picks Articles
Top Ten Articles
Previous Features
Site Map





Content copyright © 2022 by Isabel Hood. All rights reserved.
This content was written by Isabel Hood. If you wish to use this content in any manner, you need written permission. Contact Mickey Marquez for details.