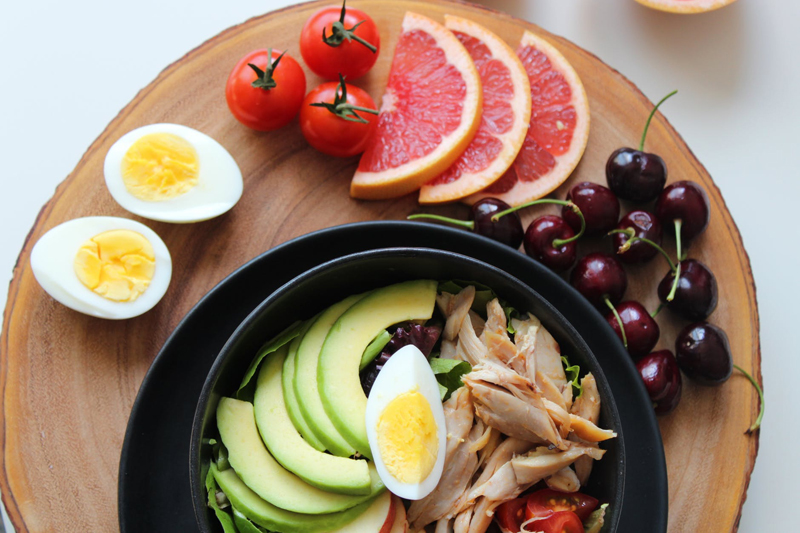 The low carb ice creams on the market are simply delicious. Why would you eat a version with sugar?
Almond Flour Information


If you're looking into healthy cooking, definitely make sure you have almond flour in your cupboard. This has the protein of nuts and the texture of grain flour.
Butterfly Bakery Sugar Free Cakes


If you have a party coming up - or just want some cake for dessert - Butterfly Bakery creates delicious sugar free varieties that are quite healthy, relatively.
Chocolate Bliss Cake Mix


The Chocolate Bliss Cake Mix from Sweets4U2 is made without aspartame, without Splenda, without refined white flour and without trans fats - and somehow it still ends up delicious and wonderfully textured!
Hershey's Lite Syrup


If you want to have a treat while working towards a healthy weight, there´s no need to dump sugar into your system. Hershey´s Lite Syrup is a tasty chocolate syrup that has half the calories of the normal stuff.
Hill & Valley Sugar Free Yellow Cupcakes


If you´re avoiding sugar, then track down some Hill & Valley sugar-free yellow cupcakes. They have only 6g net carbs per cupcake.
Hunt's Snack Pack Sugar Free Cherry


Muscling in a bit on Jello´s territory, Hunt has sugar free gelatin snacks that need no refrigeration and have 10 calories / 2g carbs per serving.
Jello Zero Carb Gelatin


Talk about the perfect snack, especially in warmer weather! These delicious Jello gelatin snacks are zero carb, tasty, and made to carry!
Klondike Low Carb Bars


We got a box of Klondike low carb ice cream bars to taste test, and they were gone in 2 days! Talk about delicious!
Kozy Shack Apple Pie A La Mode


Kozy Shack Apple Pie A La Mode is a low calorie snack which attempts to replicate an apple pie with ice cream on it. It is relatively close to this flavor, and does have relatively low calories and carbs.
Low Carb Honey


Honey has been enjoyed by mankind for thousands of years. A honeymoon was when a newly married couple would drink honey-created mead for a month, to celebrate! How about low carb or sugar-free honey options?
Nancy's Pies Low Carb Cupcakes


Nancy´s Pies has a sugar free chocolate cupcake line that is low carb - only 6g of carbs per cupcake. These are great for people who need sugar-free desserts!
Pillsbury Reduced Sugar Cake Mix


If you think you have to give up cakes on special occasions if you're eating healthy, think again. Pillsbury has a reduced sugar cake mix with 50% less sugar than standard cake mixes - and it tastes delicious!
Pillsbury Reduced Sugar Frosting


If you're making a healthy cake, it's important to top it with a healthy frosting! Why go with a high sugar frosting, when this Pillsbury icing has only half the sugar - and is just as delicious and creamy.
Pillsbury Reduced Sugar Lemon Cake Mix


I admit it. I normally am a fan of chocolate cake, and wouldn't make a lemon cake. However, we gave this a try with chocolate frosting and it was REALLY good. Highly recommended for any cake fans who want to watch their weight too!
Skinny Carb Ice Cream Sandwiches


Skinny Carb is a brand of ice cream sandwiches by Silhouette. With the traditional chocolate cookie outside and vanilla inside, it´s pretty tasty!
Sugar Free Chocolate Cake from Nancy's Pies


It was my birthday recently, and I really wanted a chocolate cake. My darling boyfriend found me a 7" chocolate cake - sugar free - from Nancy´s Pies. It was great!
Editor's Picks Articles
Top Ten Articles
Previous Features
Site Map
Follow @LisaLowCarb
Tweet
Content copyright © 2018 by . All rights reserved.
This content was written by . If you wish to use this content in any manner, you need written permission.
Contact Lisa Shea for details.