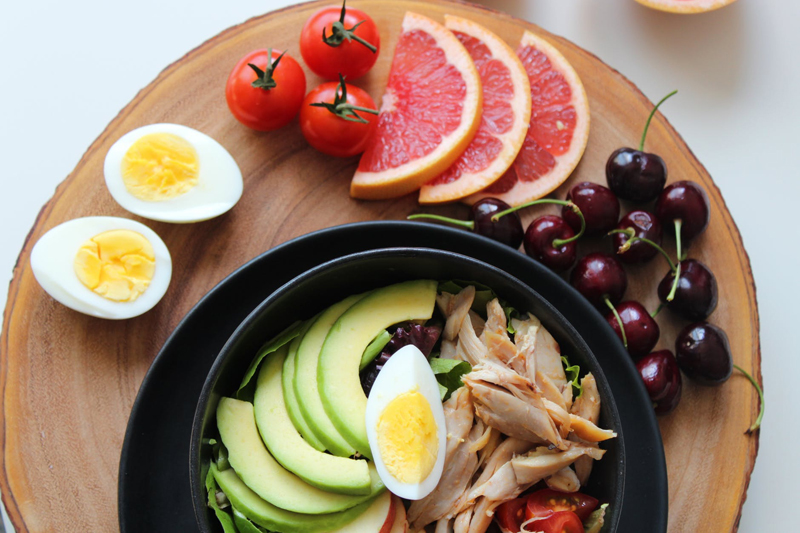 We grow up being fed countless types of cookies. When you go low carb, it´s important to stay away from the sugar-filled kind and eat more healthy varieties of cookies.
Archway Sugar Free Chocolate Chip Cookies


You love chocolate chip cookies - but you want to be healthy too. Archway makes it easier with the very tasty sugar free chocolate chip cookie offering.
Atkins Chocolate Raspberry Cookies


The low sugar treats in the world keep getting better. They save your teeth from cavities and your waistline from expanding! These cookies are a great balance of chocolate and raspberry.
Atkins Endulge Chocolate Fudge Cookies


Atkins has done a lot of work on tasty treats for their dieters. The chocolate fudge cookies are scrumptious and only 4g carbs for 2 cookies!
Betty Crocker Carb Monitor Chocolate Chip Cookies


Betty Crocker´s Carb Monitor chocolate chip cookie mix has 40% less carbs and 50% less sugar than their regular mix. That´s a win-win situation for anyone who enjoys cookies!
Chips Ahoy! 100 Calorie Packs


I really like these little packs. You know exactly what you're getting. 100 calories. 18g of carbs. Because the packs are all separate, you're not tempted to keep eating.
Chips Ahoy! CarbWell Cookies


If you´re looking for a cookie that is low in sugar, the Chips Ahoy! CarbWell cookies have only 90 calories and 6g carbs per serving.
Entenmann´s Low Carb Chocolate Chip Cookies


Talk about a treat!! Entenmann´s has gone low carb, and they have a low carb version of their delicious chocolate chip cookies! What more could I want from life!
Girl Scout Sugar Free Chocolate Chip Cookies


I grew up loving girl scout cookies. Is it possible to eat Girl Scout cookies and maintain a healthy lifestyle? Luckily, there are now sugar-free chocolate chip cookies from the Girl Scouts!
Halo Chocolate Chip Crispy Cookies


Halo has come out with protein chocolate chip cookies, with 1g net carbs per cookie. We tested these out several times ... but they´re a bit TOO crispy.
Murray Sugar Free Fudge Dipped Grahams


If you´re a fan of chocolate cookies, here is the perfect sugar-free cookie for you. It helps keep you in good health while soothing your chocolate urges.
Murray Sugar Free Mint Cookies


Are you a fan of Girl Scouts Thin Mint cookies? If you are, then the Murray Sugar-Free fudge dipped mint cookies are almost exactly the same in flavor and texture - but have far fewer calories and carbs!
Oatmeal Raisin Cookies - No Sugar Added


Hill & Valley has a no sugar added version of oatmeal raisin cookies, sweetened with splenda. There are no trans fats at all in this, and only 11g of net carbs.
Oreo 100 Calorie Packs


If you're really craving chocolate and nothing but chocolate cookies will do, at least try a healthy cookie. The Oreo 100 Calorie Packs are better than the sugar-filled variety!
Oreo CarbWell Chocolate Cookies


Oreo has jumped on the low carb bandwagon with its CarbWell low sugar Oreo cookies. What is truly scary is seeing how much sugar is in NORMAL Oreo cookies!
Smarter Carb Chocolate Biscotti


Looking for a crunchy cookie to have with your coffee, tea, or milk? The Smarter Carb biscotti come in a range of flavors and only have 0g or 1g of carbs!
SnackWell's CarbWell Fudge Striped Shortbread


Nabisco is definitely on the low carb wagon. Their fudge striped shortbread cookies are buttery and smooth, with just the right amount of chocolate.
SnackWell´s CarbWell Fudge Covered Grahams


I used to be a big fan of Deluxe Grahams, full of chocolate and sugar. I´m happy to say that the CarbWell cookies taste very similar, and only have 3g per cookie!
South Beach Oatmeal Chocolate Chip Cookies


It´s nice to have a tasty snack that isn´t chock-full of sugar and trans fats. These Oatmeal Chocolate Chip cookies aren´t sugar-free, but they are much better than regular cookies.
Stop and Shop Low Carb Cookies


In a move which makes low carbers VERY happy, Stop and Shop´s bakery now carries a selection of low carb cookies! They´re pretty tasty, too!
Sugar Free Fudge Striped Shortbread Cookies


Interbake Foods has come out with a Splenda-sweetened Sugar Free Fudge Striped Shortbread Cookies set, sold through WalMart. At about $2 for 28 cookies, it's a good treat if you need a chocolate fix.
Sugar Free Milano Cookies


Milano cookies have always been one of my special treats. They now have a sugar-free version, for more healthy desserts!
TastyKake Sensables Chocolate Chip Bars


TastyKake Sensables chocolate chip bars are soft cookie bars about 2" wide by 5" long. With 7g net carbs and 130 calories, they can make a reasonable alternative to a high sugar treat.
Editor's Picks Articles
Top Ten Articles
Previous Features
Site Map
Follow @LisaLowCarb
Tweet
Content copyright © 2018 by . All rights reserved.
This content was written by . If you wish to use this content in any manner, you need written permission.
Contact Lisa Shea for details.