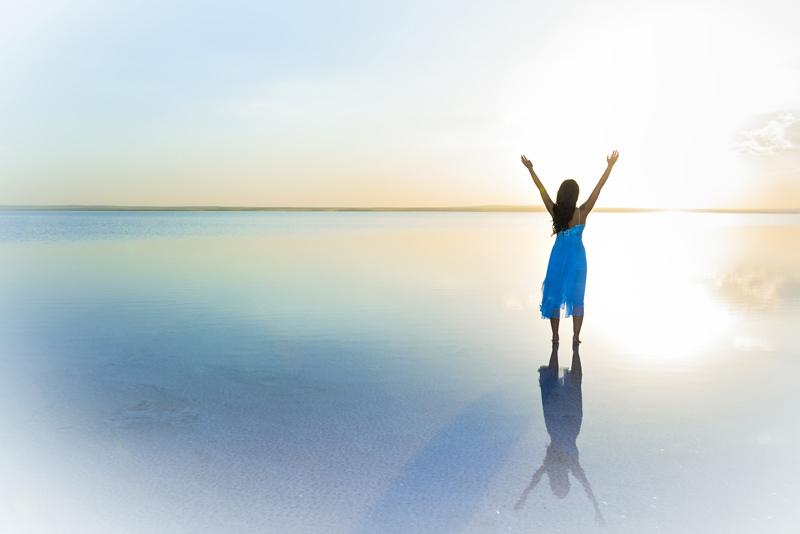 The NeilMed Sinus Rinse kit is one of the best methods I've found for cleaning my sinuses. It was first recommended to me by my doctor at National Jewish Respiratory and Research Hospital, in Denver, Colorado. The doctor there explained that my asthma issues could also be related to my chronic sinusitis.
Sinusitis and asthma often go hand-in-hand--if you have asthma, there's a fifty percent change you also have chronic sinusitis (according to the Asthma and Allergy Foundation of America). Irritants, such as pollen, pollution and infections (both bacterial and viral) can cause swelling and irritation of sinus tissue, leading to sinus blockage. It's hard to breathe when your nose and sinuses are clogged! Follow the link (at the end of this article) to another article here, on the asthma site, to learn how sinus problems can exacerbate your asthma.
NeilMed Sinus Rinse Kit
The NeilMed Sinus Rinse kit consists of an 8 oz. (240 ml) squeeze bottle with a nozzle cap and premixed packets of USP grade sodium chloride and sodium bicarbonate (99% purity level or higher and preservative free). This kit works for the following nasal and sinus problems:
• Nasal allergies and hay fever
• Dry nasal and sinus passages
• Sinus pressure
• Congestion and stuffiness caused by colds and flu
• Post nasal drip
The sinus rinse kit provides a non-drug way to relieve congestion and stuffiness, and is even safe for use during pregnancy and after sinus surgery (both only with your doctor's recommendation). The premixed packets of sodium chloride and sodium bicarbonate are pH balanced, making the rinse non-irritating. In addition, the squeeze bottle is easy to use--no electricity is needed. The bottle and packets are also easy to pack. In addition, the premixed packets can also be used with a neti pot.
At National Jewish, they explained that using a nasal saline rinse helped corticosteroids to work better. When your nose and sinus passages are clean, the nasal corticosteroids make direct contact with your sinus tissue, which helps them to work even better.
Warnings
As with any helpful medical device, there are some rules you need to follow in order to safely use the NeilMed kit. These warnings come directly from the Neilmed site (see link at the end of this article).
1) Always use the NeilMed packets with the NeilMed bottle. Using another mixture may lead to burning and irritation of your nasal and sinus passages.
2) Always use distilled, filtered (through 0.2 micron filter) or previously boiled tap water (that is cooled, first!) to clean your sinuses. Never use tap water to clean your sinuses. Tap water, while safe to drink, still contains low levels of microscopic organisms, such as bacteria and protozoa (such as amoebas). These microorganisms are typically killed by stomach acid when we swallow them. However, when these "bugs" are used in water to clean the sinuses, they can be left behind and manage to live in the sinus passages. A few of these "bugs" have been responsible for rare brain diseases in the past few years. Boiled tap water may be safely kept in a clean container for up to 7 days or more if kept in the refrigerator.
3) Keep the bottle, nozzle and tube clean. You can do this by placing all three items in the microwave for 60-90 seconds. This helps to disinfect the parts. You can also clean the device by filling the bottle with warm water (distilled, micro-filtered or previously boiled, cooled tap water), then using a few drops of dish washing detergent or baby shampoo in the bottle, with the water. Replace the cap on the bottle and then vigorously shake the bottle. Squeeze the soapy solution through the tube, then rinse each part and allow them to air dry on a clean paper towel. While the bottle is dishwasher safe, a dishwasher will not be able to thoroughly clean the inside, as the neck is narrow and will not allow the water jets from the dishwasher to clean inside the bottle. You can also use vinegar or isopropyl alcohol to disinfect the bottle, nozzle and tube, after first washing them in warm, soapy water.
Who Should Not Use the Kit?
• People who are unable to stand and bend.
• You shouldn't use this system if your nasal passages are completely blocked.
• This product should not be used by anyone who has a known ear infection.
Children can use this nasal cleaning system with parental supervision. Otherwise, this nasal saline rinse system is safe for anyone to use.
My Recommendation
I've used other saline solutions to clean my nose and sinuses, but the NeilMed system has been the easiest to use and the solution was the most soothing to my sinuses. Your use and reaction to the NeilMed system may be different than my experience. Each of us is an individual, and what works for me may not work for you. Even so, I highly recommend the NeilMed Sinus Rinse kit.
Please check out my new book
Asthma's Nothing to Wheeze At!
Now also available on Amazon
Asthma's Nothing to Wheeze At!
You Should Also Read:
Asthma and Sinusitis
Is it Asthma or Bronchitis?
Seven Tips to Quiet an Asthma Cough


Related Articles
Editor's Picks Articles
Top Ten Articles
Previous Features
Site Map



Follow @SherryAsthma
Tweet





Content copyright © 2021 by Sherry Vacik. All rights reserved.
This content was written by Sherry Vacik. If you wish to use this content in any manner, you need written permission. Contact Sherry Vacik for details.