SLIT Immunotherapy Allergy Treatments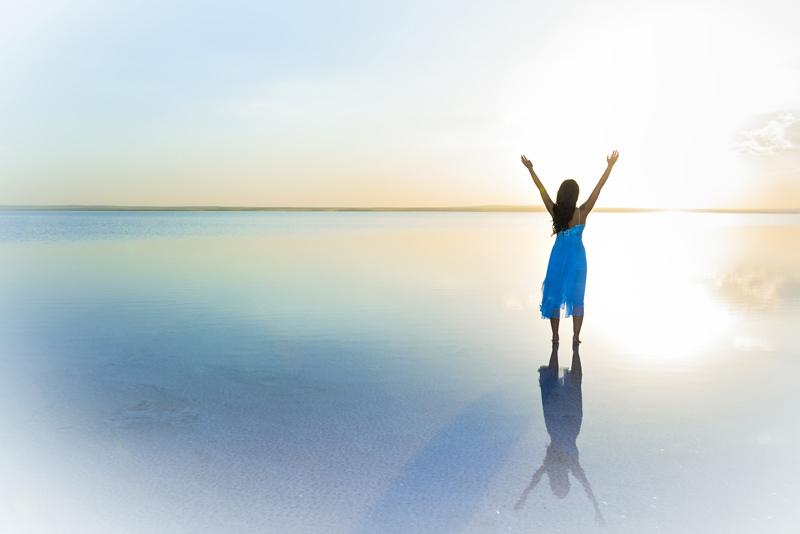 Asthma and allergies typically go hand-in-hand for many asthmatics. According to the Asthma and Allergy Foundation of American (AAFA), allergic asthma is the most common form of asthma. Allergic asthma can be triggered by pet dander, dust and dust mites, pollen and mold. Allergists advise some of their patients to undergo allergy shots (immunotherapy), which help to desensitize the immune system to these asthma triggers.
Immunotherapy
Subcutaneous immunotherapy, or allergy shots, is a way to "train" your immune system to build up tolerance to specific allergens. Typical immunotherapy is done by at first injecting small doses of allergen extracts under the skin. Over time, the doses are increased, until at some point your immune system no longer sees those specific allergens as harmful. Immunotherapy helps to lessen your allergic reaction to these substances over time. You may still need to take allergy and asthma medicine, but you may be able to take less of these medications to keep your allergies and asthma under control. In addition to allergy shots, sublingual immunotherapy is another form of immunotherapy that is used in Europe and by some allergists in the U.S.
What is SLIT?
SLIT (Sublingual Immunotherapy) also helps to desensitize your immune system to the specific allergens you react to. Rather than using shots, SLIT (also known as "allergy drops") uses either drops or tablets (made from allergen extracts), which are then placed under the tongue. The allergen extracts are then absorbed into the blood stream, and from there can go on to "train" your immune system. Over time, the allergist will slowly increase the amount of allergens contained in the drops or tablets, until your system no longer sees these allergens as harmful. SLIT can be administered at home, and is either done daily, or several times a week. It may take years for the "allergy drops" to take effect; though some patients do experience relief after only a few weeks of treatment.
Possible Side Effects from SLIT
Patients treated with SLIT typically suffer fewer side effects than those treated with traditional allergy shots. Here is a list of possible side effects (please note that this list is not an exhaustive list):
 Hives
 Asthma symptoms
 Sneezing, nasal stuffiness and congestion
 Nausea, vomiting, abdominal cramping and diarrhea
 Itching, redness and swelling of eyes
 Lip, mouth and tongue irritation
As with any allergy immunotherapy treatment, it is possible a few patients may experience anaphylactic reactions after treatment with allergen extracts.
Benefits of SLIT
SLIT offers some benefits over traditional allergy shots:
1. SLIT can be given at home, thus avoiding multiple trips to the doctor's office for allergy shots.
2. There are fewer side effects with SLIT when compared with traditional allergy shots; a smaller dose of allergens can be effectively used with SLIT.
3. SLIT has been proven safe for both children and adults.
SLIT seems to work best for people who are allergic to one type of allergen, for example grass or dust mite allergy. However, SLIT is not recommended for patients who are sensitive to multiple allergens.
SLIT Not Approved for Use in the U.S.
I wrote directly to the FDA to find out the current status of SLIT in the United States. SLIT has been used extensively in Europe for many years, but is not currently approved by the FDA for use in the United States. However, some allergists, in the U.S., do use sublingual immunotherapy to treat their patients. The FDA has approved allergen extracts for use in traditional allergy shots. Allergists are allowed to use these same allergen extracts for "off-label" use. "Off-label" use means FDA approved substances are used in ways not regulated by the FDA. The FDA is not able to "ensure the safety and effectiveness of a product when prescribed for 'off-label'use." In other words, while allergists are allowed to use FDA-approved allergen extracts for SLIT, the FDA cannot ensure the safety or effectiveness of allergen extracts used in this procedure. SLIT is also not covered by most insurance companies.
SLIT a Viable Allergy Treatment
While sublingual immunotherapy is not currently approved by the FDA, it is a viable option for allergy patients who are sensitive to one allergen. The use of SLIT has been shown effective, with patients experiencing fewer side effects, than those treated with traditional allergy shots. If you're interested in finding out more about SLIT, check with your doctor to see if this treatment would be right for you or your kids.
Please check out my new book
Asthma's Nothing to Wheeze At!
Now also available on Amazon
Asthma's Nothing to Wheeze At!
You Should Also Read:
Asthma and Oral Allergy Syndrome
How to Help During an Asthma Attack
Asthma and Food Triggers


Related Articles
Editor's Picks Articles
Top Ten Articles
Previous Features
Site Map



Follow @SherryAsthma
Tweet





Content copyright © 2021 by Sherry Vacik. All rights reserved.
This content was written by Sherry Vacik. If you wish to use this content in any manner, you need written permission. Contact Sherry Vacik for details.