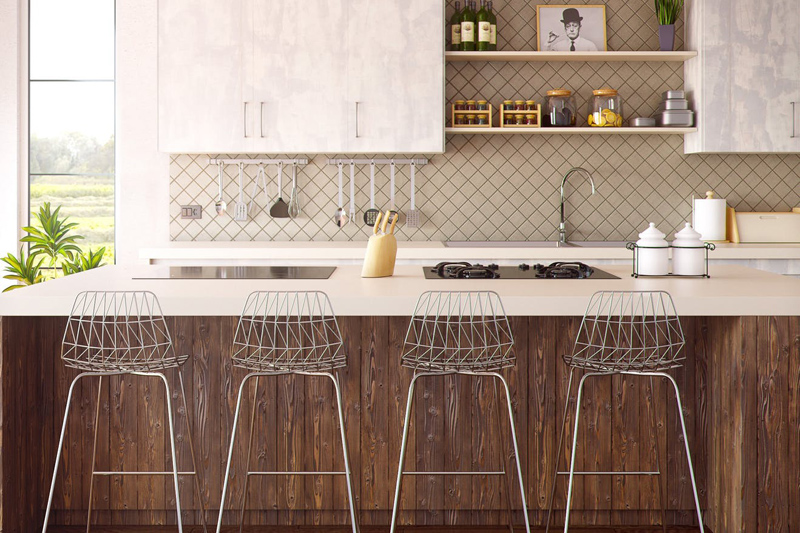 Super Bowl XLV, featuring the Pittsburgh Steelers and the Green Bay Packers, will be played in Dallas, Texas on February 6, 2011. On that day, Super Bowl Sunday, Americans will hold more parties in their homes than on any other day of the year, surpassing even New Year's Eve. We'll eat more food than on any single day of the year except Thanksgiving. Super Bowl Sunday is the biggest day of the year for snack food consumption.
Consumers spend over $50 million each year to stock up on snacks for Super Bowl weekend. On this unofficial National Day of Snacking, they'll typically eat over 8.5 million pounds of tortilla chips, 4000 tons of popcorn, and 14,500 tons of potato chips! Domino's Pizza deliveries usually double on Super Bowl Sunday. For millions of football fans who don't have tickets to the game, a big screen TV with a great view of the game and surround sound, is the next best thing. For dedicated football fans, Super Bowl Sunday means watching the ultimate sporting event of the year, surrounded by fellow football fanatics at a great party with non-stop food and drinks.
Some annual Super Bowl party go-ers don't even have a real interest in spectator sports. They know nothing about the game of football and they really don't care who wins the game, but they'll never turn down an invitation to a Super Bowl Party. Some people won't even pretend to watch the game, but they'll watch the half-time show and the mega-bucks commercials. Whether you're a football fanatic or the Super Bowl is the one and only sporting event you'll watch all year, Super Bowl Sunday is a good excuse to get together with friends for fun and feasting.
Great super bowl parties include appetizers like nachos, wings, shrimp and other finger foods, plus a half-time buffet and yummy desserts. If you're planning a Super Bowl party have plenty of food, but stick with a simple menu and easy recipes that will allow you to join the fun and enjoy the company of friends. Guests will appreciate both cold and hot beverages. Add bottled water to a cooler full of beer and soda. Don't forget a good supply of ice. Fill a crockpot with hot chocolate or spiced cider. Have coffee and decaf available from beginning to end. Make a fresh pot as the game winds down.
Be a responsible host... Super Bowl Sunday is one of the single most deadly days on America's roads, matched only by New Year's Eve and St. Patrick's Day. Encourage guests to designate sober drivers before the party begins. Offer a variety of tasty non-alcoholic drinks for designated drivers. Stop serving beer and other alcoholic drinks after the third quarter. Don't allow anyone who has had too much to drink to get behind the wheel. Drive them home or invite them to spend the night if you can't arrange a ride with a guest who is sober. For more information about serving alcohol responsibly, see Have A Ball, Baby!": MADD Safe Party Guide. For designated driver drinks, see Non-Alcoholic Party Drink Recipes
Whether you're having a Super Bowl party at your house, attending someone else's party, or just watching the game at home with your family... have fun, enjoy the Super Bowl, and happy snacking!!! Better go easy on the hot sauce though. Here's one last statistic...
On Super Bowl Monday, sales of antacids are more than 20% higher than on all other Mondays!
---
Great for parties and buffets...

6-qt. Rival Chrome Crock-Pot with Bonus Little Dipper
This 6-qt. slow cooker is roomy enough to hold game day food for a crowd. It features two heat settings and a keep-warm setting, an auto-protect safety system, and a rinse-clean, stick resistant coating in the removable stoneware pot. The glass lid lets you view contents as it cooks, so you retain moisture without the need to lift the lid. A Bonus Little Dipper, perfect for entertaining, is included. This 16-ounce crockery server keeps dips and sauces at the perfect temperature for hours. Recipes are also included.
---
For more great make-ahead recipes....
Slow & Easy Home Cooking: One Pot Crockery Cooking
My ebook includes recipes for every occasion, every course, and every taste... over 100 recipes in all + slow cooker cooking tips and a slow cooker buying guide. Slow cookers are great for parties and buffets... No last minute cooking or re-heating while everyone else is relaxing and enjoying the fun!
---
You Should Also Read:
Appetizer Recipes
More Super Bowl Recipes
The Home Cooking Recipe Index and Site Map


Related Articles
Editor's Picks Articles
Top Ten Articles
Previous Features
Site Map





Content copyright © 2022 by Sandy Moyer. All rights reserved.
This content was written by Sandy Moyer. If you wish to use this content in any manner, you need written permission. Contact Allyson Elizabeth D´Angelo for details.