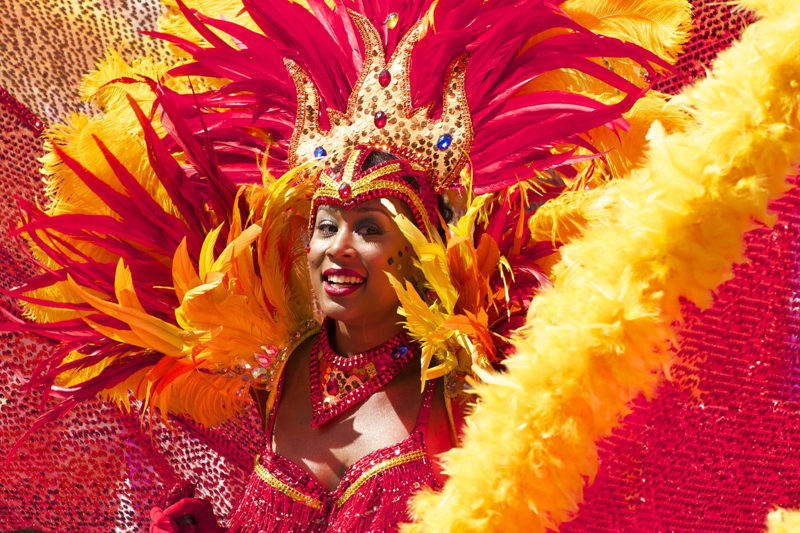 You will find articles about fascinating and famous Latin Americans from the past to the present.
Franklin Chang Díaz


Costa Rican Franklin Chang Díaz, one of the most prominent astronauts and scientists in the world, was enthralled by Sputnik and the birth of space exploration at the young age of six. Franklin thought people would someday travel to other planets and he wanted to be one of those explorers.
Gabriel García Márquez, 1927-2014


Gabriel García Márquez, a great Latin American journalist and novelist, was born in the town of Aracataca, Colombia on March, 6 1927 and died April 14, 2014 in Mexico City, Mexico. Marquez, known affectionately as Gabo the world over, is deeply mourned by millions of readers around the world.
International Museum of Women


The International Museum for women is an amazing museum created to bring the art, heritage and unity of women around the world to the forefront. I have enjoyed the online exhibits for many years now watching this organization grow and inspire women around the world. It is with great pleasure that I
Jennifer Lopez


Jennifer Lopez is one of the most famous personalities of our time both from the Hispanic community as well as America at large. This is the story of Jennifer Lopez.
La Malinche – Traitor, Victim, or Survivor?


One of the most maligned individuals in Mexican history is "La Malinche." Also known as Malintzin and Doña Marina, she was given to Hernan Cortés as a gift. Her bilingual skills (Nahuatl and Maya) made her a valuable asset to Cortés in the conquest of the Aztecs. Learn about this fascinating woman!
Loreta Janeta Velazquez


Loreta Velazquez, inspired by Joan of Arc's story as a child, is the only woman to have served in the Civil War as a socialite spy and as a male officer in battle simultaneously. Soldiers who served with Lieutenant Buford confirmed that he conducted himself with integrity and conduct becoming an off
Maria Teresa Kumar


Maria Teresa Kumar, young, beautiful, dynamic, and oh so savvy, is making a magnificent impact on Latino youth in the United States. She is the President and CEO of Voto Latino a non-partisan organization dedicated to empowering Latino youth to improve their futures through civic participation.
Selena


Born Selena Quintanilla-Perez from Lake Jackson, Texas, she came from very humble beginnings Selena would go on to break records and become one of the most successful cross over artists of our time.
Simon Bolivar - Liberator


From wealthy orphan to impoverished hero, Simon Bolivar lead an extraordinary life of sacrifice to gain freedom for South America. He was far ahead of his time politically and socially. There are hundreds of places named in Bolivar's honor and monuments built in homage to him all over the world.
The Sanchez Sisters


The story of the fascinating and beautiful Sánchez sisters is a story of heroism and intrigue during the United States Civil War. The Sanchez sisters were heroines to the Confederate Army who effectively stymied the plot of the Union officers and kept a constant stream of intelligence flowing for th
Who Was Che Guevara?


There have been several films released recently depicting the life of Che Guevara. Some are met with more controversy than others. Who was Che Guevara and why does he cause such a fuss?
Editor's Picks Articles
Top Ten Articles
Previous Features
Site Map
Content copyright © 2018 by . All rights reserved.
This content was written by . If you wish to use this content in any manner, you need written permission.
Contact Valerie D. Aguilar for details.