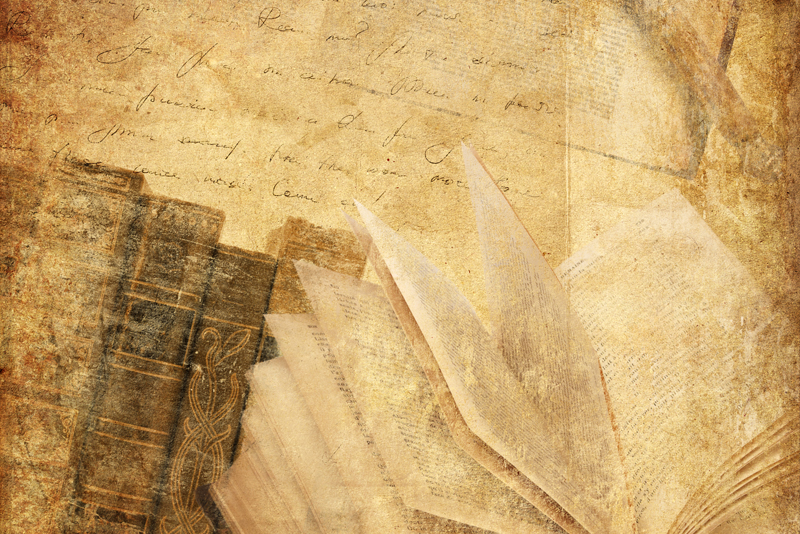 What should you read next? Only you can answer that, but here are some thoughts on modern literature, recent releases, and everything in between.
Afterlife - A Review


S. P. Cloward's Afterlife is a gripping and exciting novel about Wesley Lohmann, a human who accidentally dies, but doesn't really 'die' in the true sense. In this article we get a little sneak peek of what this riveting novel has in store for avid readers.
An Ordinary Woman - A Review


Donna Hill's An Ordinary Woman is a great literary read involving three main characters that are weak, yet strong in so many ways. Hill's masterpiece reveals literature at its very best!
Archie's Daughter - A Review


Jane Seaford's Archie's Daughter is a very touching story about Sally and her quest to find out the truth about what happened to her mother, who had 'gone away' when she was very young. A touching and inspiring novel about mental illness and depression, and how it affects loved ones.
Bittersweet Dreams - A Review


Mayfair Cummings is young, beautiful, and brilliant. But her intelligence makes her the outcast of both the private school she attends and the broken family she hopes to salvage. Read on for the full review.
Book Review - AfterLife Allegiances


AfterLife Allegiances, the second book in the AfterLife series, is a fast paced, compelling story of shifting alliances and deception that takes the reader further into the world of the Mortui and the escalating struggle between the living and the dead. Click to read the full review!
Book Review - Believe Like A Child


Paige Dearth's Believe Like A Child is a touching novel about a young girl Alessa, who goes through years of molestation by her uncle, right under the family roof and under the noses of her family members. An intense, incredible read; read on to see the full review!
Book Review - Havah


Created, not born. Her name is Eve. Myth and legend shroud her in mystery. Now hear her story. Read on for the full review
Book Review - Heaven's Forgotten


Moira has an intimate encounter with an angel and conceives from this union, bearing a half angel and half human. Little Penelope becomes a most wanted person, even to her father, Michael, who goes to lengths to kidnap her once he learns of her existence. Click to read the full review.
Book Review - Lasso Me A Mom


Lasso Me A Mom is a novel about a foster teen Nikkie Turner who's been moved from one foster home to another, having never had a stable home to call her own. Read on to peruse the full review of one of Stephanie Jackson's latest novels!
Book Review - Leave of Absence


Tanya J. Peterson's Leave of Absence is a story about two people who suffer immensely from mental issues, but through each other's friendship they are able to face thier fears and slowly accept the hope of a new beginning. Check out the full review of this new read!
Book Review - Mindjack Trilogy


A Review of the Mindjack sci-fi trilogy by Susan Kaye Quinn. It is a story of a young girl's courage and strength as she battles the power within herself as well as outside forces. Click to read the full review!
Book Review - My Life in a Nutshell


My Life in a Nutshell tells the story of a man named Brian Cunningham, who suffers from social anxiety and personality disorder, and how he copes with these issues on a daily basis. Read on for the full review!
Book Review - Stella Rose


Abby moves to Vermont to take care of her late best friend's sixteen-year-old daughter, Olivia. But Abby struggles to connect with Olivia, and she soon finds guardianship of a teenager daunting beyond her wildest misgivings. Read on for the full review.
Book Review - Street of Dreams


Norma Hansburg's Street of Dreams is about Riley Travis, a graduate student at Cornell university, who receives a letter from Ginny, an old friend from her childhood/adolescent years, and the reception of this letter takes Riley down memory lane. Read on to find out more!
Book Review - The Color of Heaven


Julianne MacLean's The Color of Heaven features Sophie's narration of events in her life as they unfold. As one tragedy after another struck, it was all Sophie and her husband could do to keep their family afloat. Read on for the full review.
Book Review - We Were Liars by E. Lockhart


A beautiful and distinguished family. A private island. A brilliant, damaged girl; a passionate, political boy. Read my review of We Were Liars by E. Lockhart
Book Review - Wedding Chronicles


Bob N. Boguslavski's Wedding Chronicles is an enjoyable read about Bobby Bo and his wedding adventures. Read on for the full review!
Delirium Trilogy - A Review


In a unique utopian society set in the far future, love is a most deadly disease that must be extricated from humans through an operation. Click to read on!
Enough Good News - A Review


Sidra Lyons has everything any woman could ever ask for: a great job as a lawyer, a wonderful relationship with the man of her dreams, and a supportive best friend. But then her father shows up and reveals he has another daughter with another woman. Read on to find out more!
Kaitlyn's Secrets Review


A review of Elaine Babich's Kaitlyn Secrets, a set of two books -and the continuation of The Kaitlyn Chronicles- that narrates the life of Kaitlyn Simons as an adult. like the books before, she overcomes goes through major life changes to overcome all obstacles with much courage and bravery.
Literary Fiction Book Review - Americanah

The Color of Heaven - A Review


Julianne MacLean's The Color of Heaven features Sophie's narration of her life events as they unfold. She talks about her first boyfriend and how they lost touch, and moves on to how she met her husband and how they fell in love. Click to read a review of this heartfelt novel
The Kaitlyn Chronicles Review


A review of Elaine Babich's The Kaitlyn Chronicles, a set of four books about the life of a young girl battling various hardships - emotional and physical, among others. Very nicely written set of e-books for the reading pleasure of any lit fic enthusiast!
The Miracle Inspector - A Dystopian Novel


A review of Helen Smith's The Miracle Inspector, a novel set in a futuristic London that's a far cry from London today. The country is divided, Londoners are trapped in their city with no means of escape, governed by sets of rules that promise death as penalty if disobeyed.
Editor's Picks Articles
Top Ten Articles
Previous Features
Site Map
Content copyright © 2018 by . All rights reserved.
This content was written by . If you wish to use this content in any manner, you need written permission.
Contact Yvonne Ije for details.