Mixiotes, a Mexican "En Papillote"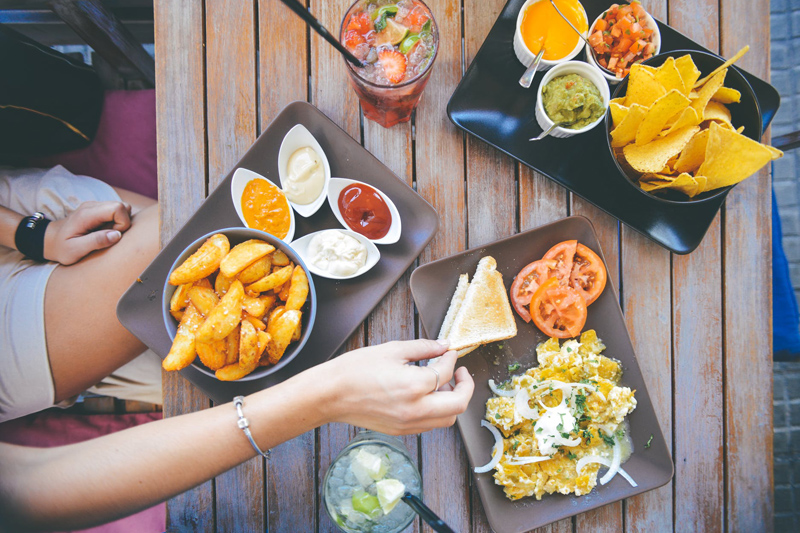 Tlaxcala may be Mexico's smallest state but the role it played in the Spanish Conquest was decisive. Despite its diminutive size, it was a strong and powerful realm which the Aztecs attempted in vain to conquer. In 1519, however, after its defeat by the Conquistadores, it chose to join forces with Hernán Cortés and was thereby instrumental in the overthrow of its old enemy and the downfall of Tenochtitlán, the great Aztec capital.
Today the state is home to vast plantations of maguey, an agave cactus, and an important producer of pulque, a uniquely Mexican alcoholic drink, "aguamiel" or honey water, the plant's sap, and fat juicy caterpillars, "gusanos", which are a celebrated gastronomic delicacy. The thick, fleshy leaves, known as "pencas", have a further contribution to make to Tlaxcalan and Mexican cuisine: in barbacoa, where they are used to line a pit in which large joints of meat are cooked; and in mixiotes, individually wrapped portions which can either be cooked traditionally in a pit or steamed.
Maguey © Philip Hood
The name mixiote is derived from the Aztec Náhuatl language: metl, meaning maguey, and xiotl, skin of the arm, and applies both to the "envelope" and the dish itself. It is simple and very pre-Hispanic, consisting of meat, probably rabbit originally but nowadays more often mutton or chicken, which is slathered in a spicy sauce and wrapped in the afore-mentioned xiotl, the skin of the maguey leaves, before being cooked.
The xiotl, a very thin but tough, almost transparent membrane which forms the external layer of the maguey leaf, is carefully peeled off the plant in sheets and, during cooking, acts as a protective envelope, keeping the contents moist and succulent, and imparting an indefinable flavour. This tradition has become illegal due to over-harvesting and extensive damage to the maguey, as clumsy peeling of the young leaves can kill the whole plant. The modern alternative is "papel para mixiote", which is in effect baking parchment and makes the preparation of mixiotes reminiscent of the French method of cooking "en papillote". The papel works well but does not of course deliver that very special flavour, although a small amount of pulque or tequila does redress the balance, as do diced cactus paddles if you can lay your hands on some.
As usual in Mexican cooking, there is no one recipe for mixiotes and every region, let alone cook, has its own version. There are however a handful of ingredients which appear again and again: dried chillies like the guajillo and the milder, sweeter pasilla, ancho or mulato, cumin, cinnamon and cloves, an acid like vinegar or citrus juice, and avocado leaves with their hint of aniseed – these are available dried in some supermarkets or by mail order from dried chilli and Mexican grocery suppliers.
The following recipe is my reconstruction of some prawn mixiotes which I ate in the Yucatán and which were very likely flavoured with the fiery local habañero chilli. I have opted for the much gentler pasilla and a hint of chipotle, which do not overpower the flavour of the prawns too much.
Prawn Mixiotes – Mixiotes de camarón
Serves 4 as an antojito, 2 as a main course
25 g/1 oz pasilla chillies
300 g/11 oz tomatoes
6 garlic cloves, unpeeled
30 ml/2 tbsp olive oil
200 g/7 oz onions, peeled and coarsely chopped
1 orange, juice and zest
1 lime, juice and zest
15 ml/1 tbsp tequila
2.5 ml/1/2 tsp dried Mexican or Greek oregano
2.5 ml/1/2 tsp dried thyme
4 or 5 dried avocado leaves, crumbled
5 ml/1 tsp ground cumin
2.5 ml/1/2 tsp ground cinnamon
300 g/11 oz peeled, raw tiger or king prawn/shrimp tails, deveined
2 bay leaves
Baking parchment
Sea salt and freshly ground black pepper
Lime wedges, to serve
Warm corn tortillas, to serve
Heat a heavy frying over medium heat and toast the pasilla chillies, pressing down on them with a spatula, until they start to smell aromatic, about 3 minutes. Flip them over and do the same on the other side. Place them in a bowl, cover them with boiling water, put a small saucepan lid or plate on top to keep them submerged, and set them aside to soak for 30 minutes.
While the chillies are soaking, heat the grill to high. Line the grill pan with foil and arrange the tomatoes, cut side up, and garlic cloves on it. Grill 10 cm/4 in from the heat for about 20 minutes, until lightly charred, turning the garlic cloves over half way through. Cool, then peel the garlic cloves and place them in a food processor with the tomatoes and any juices.
Drain the chillies and discard the stems, ribs and seeds. Add them to the tomatoes in the food processor, pour in 100 ml/3 1/2 fl oz of water and process until you have a thick, chunky purée.
Heat the olive oil in a frying pan and cook the onions until soft and golden. Add the tomato purée, orange and lemon juice, tequila, all the herbs and spices except the bay leaves, and some seasoning, and cook over medium heat for about 15 minutes, stirring often, until nice and thick. Check the seasoning, stir in the citrus zests and leave to cool completely.
Cut out eight squares of baking parchment, about 25 cm/10 in square and place one square on top of another so that you have a double thickness.
Stir the prawns into the sauce and divide them between the four sets of baking parchment. Place a bay leaf on top of each one and gather up the sides of the parchment to make a parcel. Tie the parcel with string, or even just use an elastic band – it does not need to look particularly neat!
Place the mixiotes in a steamer and steam over boiling water for 20 minutes. With a wide spatula, carefully remove them to warm plates.
To serve, remove the string and open the parcels. Squeeze some lime juice over the contents, spoon into warm tortillas and eat immediately.
Buén provecho!
You Should Also Read:
Mexico's Regional Gastronomy
A Franco-Mexican Cocktail for Cinco de Mayo
Prawn Turnovers Veracruz Style Recipe


Related Articles
Editor's Picks Articles
Top Ten Articles
Previous Features
Site Map





Content copyright © 2022 by Isabel Hood. All rights reserved.
This content was written by Isabel Hood. If you wish to use this content in any manner, you need written permission. Contact Mickey Marquez for details.