Prawn Turnovers Veracruz Style Recipe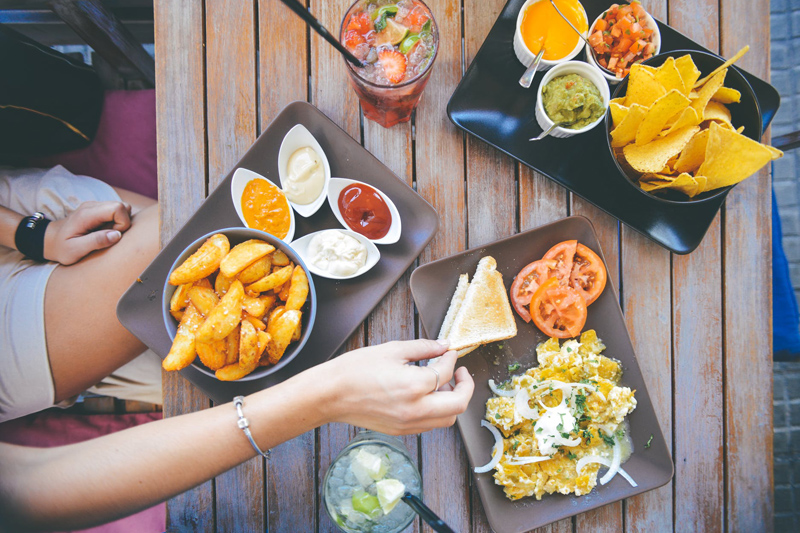 The word empanada translates as breaded and therefore implies the use of bread or at least a dough made of wheat. In most cases, this is not totally accurate as the traditional Mexican empanada usually consists of pastry, whether puff or shortcrust, wrapped around a filling to make a turnover – and just to complicate matters, there are so-called empanadas which are in fact a corn tortilla folded over a filling, just like a quesadilla. When it comes to the very Veracruzana Empanada de Camarón, however, a pre-Columbian dough made of corn provides the wrapping. It does admittedly have a bit of post-Hispanic wheat flour in it, as well as lard or butter, but it is still a very true Mexican dish.
The filling is also very Mexican as well as very Veracruzano: fresh prawns or shrimp from the Gulf, local jalapeño and chipotle chillies, tomatoes, and queso fresco, the fresh, sharp, salty cheese which is so much at home in the Mexican kitchen.
Most Jarocha cooks fry their empanadas in an inch or two of hot oil, which produces a very crisp, crunchy casing. I personally am not a fan of frying in this way and I therefore prefer to bake my empanadas. The result is obviously slightly softer but almost as good. I give instructions for both methods below.
Prawn Turnovers Veracruz Style – Empanadas de Camarón a la Veracruzana
Makes 16 empanadas
For the dough:-
250 g/9 oz masa harina
100 g/4 oz wholewheat flour
5 ml/1 tsp fine sea salt
25 g/1 oz unsalted butter, melted
375 ml/13 fl oz/1 1/2 cups warm water or as needed
Olive oil or vegetable oil
For the filling:-
30 ml/2 tbsp olive oil
100 g/4 oz red onions, peeled and finely chopped
1 garlic clove, peeled and crushed
25 g/1 oz jalapeño chillies, deseeded and finely sliced
225 g/8 oz tomatoes, coarsely chopped
2.5 ml/1/2 tsp chipotle chilli purée or powder, or to taste
225 g/8 oz raw peeled tiger or king prawns, deveined, defrosted if frozen and well drained
10 g/1/3 oz fresh coriander/cilantro, coarsely chopped
75 g/3 oz Mexican queso fresco or Feta cheese, crumbled
Sea salt and freshly ground black pepper
For the Salsa Cruda:-
25 g/1 oz red onions, peeled and coarsely chopped
1 garlic clove, peeled
2 green or red chillies, as hot or mild as you like, halved and deseeded
15 g/1/2 oz fresh coriander/cilantro, coarsely chopped
30 ml/2 tbsp olive oil
250 g/9 oz ripe tomatoes, quartered
Sea salt and freshly ground black pepper
For the dough, mix the masa harina, flour and salt in a large bowl and make a well in the centre. Whisk the water with the melted butter and pour it in. Stir with a large fork or a wooden spoon until the dough starts to come together, then turn it out onto the work surface and knead it with your hands until it is smooth. If it is on the dry side, add a bit more water. Wrap in a freezer bag and set aside.
Heat the 2 tbsp of olive oil in a large frying pan, add the onions, garlic and jalapeños and cook over medium heat, stirring often, until soft and light gold. Stir in the tomatoes, the chipotle paste and some seasoning and continue to cook until the tomatoes have broken down and their moisture has evaporated.
Dice the prawns and add to the vegetable mixture. Turn the heat up and stir-fry until the prawns just turn pink. Remove the pan from the heat and set aside to cool. Stir in the coriander
and cheese and check the seasoning.
Roll the dough into a sausage shape and cut into sixteen roughly equal pieces. Roll each one into a ball between the palms of your hand and then roll it out into a thin circle with a rolling pin. Put 1/16th – or as close as you can - of the filling onto one half of each circle, then fold the other half over into a half moon shape, making sure the filling is totally covered. Gently press the edges of the empanadas together to seal, trim them with a small knife to tidy them up and crimp them with the tines of a fork.
Make the salsa just before you cook the empanadas, as it does not sit well and goes watery quite quickly. Place the onions, garlic, chillies, coriander and olive oil in a food processor and process until coarsely chopped. Add some seasoning and the tomatoes, and process again for just a few seconds, to break down the tomatoes – you are looking for a fairly chunky texture.
If you choose to bake the empanadas, preheat the oven to 200oC/400oF/gas 6/fan oven 180oC. Arrange the empanadas on a baking tray lined with baking parchment and brush them liberally with olive oil on both sides. Bake for 10 minutes then turn them over and brush again with olive oil. Bake for a further 10 minutes until crisp and patched with gold.
To shallow-fry the empanadas the traditional way, heat about 5 cm/2 in of vegetable oil in a deep frying pan or wok to a temperature of 375oC/190oF or until it starts to sizzle. Cook the empanadas, a few at a time, for about one minute on each side, until they are crisp and golden.
Serve immediately with the salsa.
Buén provecho!
| | |
| --- | --- |
| Chilli and Chocolate Stars of the Mexican Cocina by Isabel Hood is available from Amazon.co.uk | Just The Two of Us Entertaining Each Other by Isabel Hood is available from Amazon.com and Amazon.co.uk |
You Should Also Read:
Mexico's Regional Gastronomies - Veracruz
The Chillies of Mexico - El Chipotle
Lenten Cooking in Mexico - Empanadas de Vigilia


Related Articles
Editor's Picks Articles
Top Ten Articles
Previous Features
Site Map





Content copyright © 2022 by Isabel Hood. All rights reserved.
This content was written by Isabel Hood. If you wish to use this content in any manner, you need written permission. Contact Mickey Marquez for details.