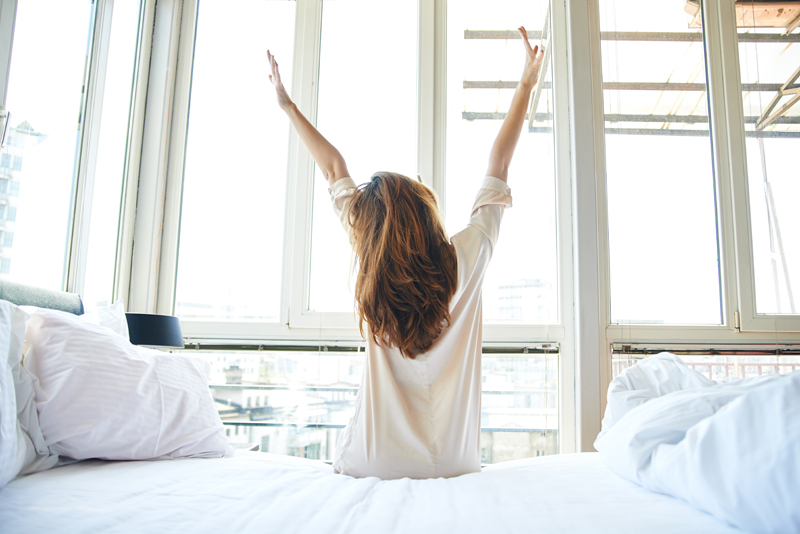 There are so many things an author *should* do. He/she should begin to promote their book well before it's published. They should have a blog and write articles so that readers become familiar with their name. Once the book has been published they should schedule a tour and travel the country signing books and talking to readers. They should also be very active on all of the social networking sites—Facebook, Myspace etc.

Authors should have fliers, bookmarks, and posters made up. They should make friends with editors, publicists, agents etc. They should know how to describe their book in 30 seconds or less while at the same time be prepared to talk about their work for an hour on a radio program. An author who wants to be successful should write at least one book a year.

This is not unique to writing I'm sure there are hundreds of things that every professional "should" do—and not just in regards to the job itself, but also with the 401K or ROTH IRA plan, joining professional associations, etc, etc.

For parents there is a laundry list of shoulds. Reading, playing and exercising with the child--each activity for an hour every day. In addition to scheduling play dates, being active in the PTA, limiting television viewing, and always being available to help with homework, etc, etc. And this doesn't include the basics of making sure the kids are fed, clean and clothed.

If you're married, you should find the time to continue dating your spouse. If you're not married but would like to be, you should be getting yourself "out there" meeting people. There are things you should do in terms of your living arrangements—own not rent. You should go to college right after high school, if not then it will be more difficult later on when you have a job and family.

I could go on and on and on with the list of "shoulds" but I think you get the picture.

I'm not knocking any of this sound advice. As a self-help enthusiast, I live in a world of "shoulds." Simply put, a self-help book is a set of instructions on how something should be done. But at some point, we have to admit, it's not possible to do everything—the job, the kids, the housekeeping, the socializing, the community work, the investments—exactly the way it "should" be done. There will be instances when you have to choose, cut corners and/or even put off a beloved goal for the sake of your sanity.

But do not despair. A "should" is not what it seems to be—a commandment, an absolute that if you don't achieve then you're doomed. Rather it's a pinnacle, a mountain top. It's the "A" on your report card, For example I was told as a child that you should make sure you're at the top of your class or you won't get accepted into a good college. Then one day decades after I first heard that bit of advice I was visiting my mother-in-law and she showed me my husband's report cards from high school. He was a slightly above average student all the way through.

Thinking of how my parents would have reacted if I brought home similar grades, I asked my mother-in-law—"You were okay with this?" She said "sure, I just told my kids to do their best." The irony is that despite the vast differences in the messages we received regarding our academic performance, not to mention our grade point averages, my husband and I were accepted to the same college—which is where we met.

Here's the thing. For every "should" there are corresponding examples of those who took a different route and were still successful. I didn't do any of the things an author "should" do prior to the publication of my first novel Again and Again, but self publish I did. I sold lots of books at work and barbeques thrown by mother. Others I sold one by one to people I happened to meet.

In retrospect, I probably "should" have waited until I had more time and energy to devote to the marketing side of my independent publishing venture. However as Veronique Vienne writes in The Art of Imperfection: Simple Ways to Make Peace with Yourself, "never underestimate what looks like a fumble."

Since I published first then waited a long time to really talk extensively about the book, I've had an opportunity to settle my nerves enough to think deeply about the novel's relevance and the theme. Now I have more insight. I've had revelations that I don't believe would have come to me if I'd either gone on a whirlwind tour or allowed the unpublished manuscript to collect dust under my bed.

More than three years after self-publishing, I'm slowly putting together an ongoing web based tour. And get this most of the people who were physically touring their book across the country back when I also "should" have been visiting bookstores are now also doing "virtual" tours. The prohibitive cost of travel has driven many writers to mostly online promotions. So if a "should" is only applicable when gas prices are low then—as with most shoulds—it was never really a requirement in the first place.





Related Articles
Editor's Picks Articles
Top Ten Articles
Previous Features
Site Map





Content copyright © 2022 by Leah Mullen. All rights reserved.
This content was written by Leah Mullen. If you wish to use this content in any manner, you need written permission. Contact Leah Mullen for details.