Lenten Cooking in Mexico - Calabacitas Entomatadas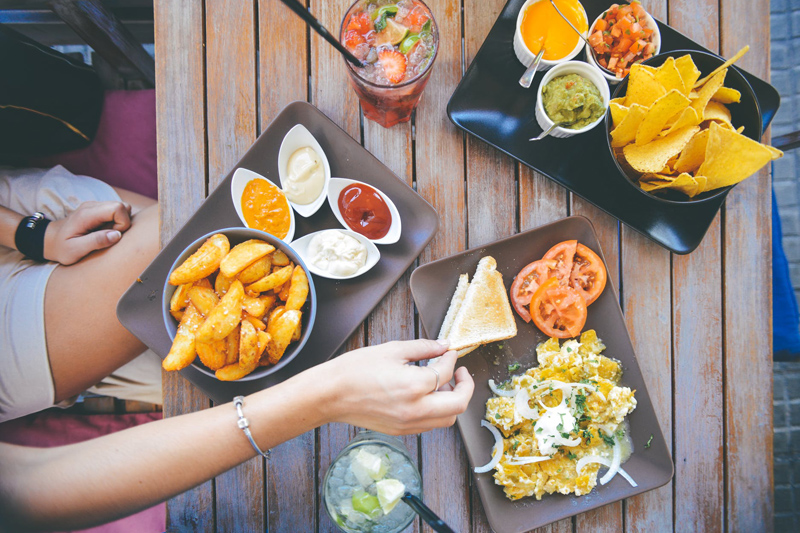 Squashes come in all sizes, shapes and colours and originated in Mexico, where they were a staple food in pre-Columbian times and venerated as the "apples of God". They still play a pivotal role in Mexican cuisine, and along with their flowers and seeds, find their way into countless traditional dishes. The family, known as the Cucurbitas, is wide-ranging and includes such common members as pumpkins, courgettes or zucchini and butternuts, to name the least flamboyant among them, as well as melons and cucumbers.

While squashes often boast an eye-catching exterior with rich colours, including pretty stripes, and enticing shapes, they fail to score when it comes to flavour, which is a very distinct drawback when it comes to eating them. They are 90% water and unless this moisture is cooked away, their texture is flabby and soggy, and their taste virtually non-existent. However, roasting them brings out whatever talent they have, as does stewing them in a mellow sauce which gives their porous flesh the chance to absorb any spices and aromas – although care needs to be taken in this case that they do not collapse into mush from one moment to the next.

Lent in Mexico sees the appearance of "La Cocina Cuaresmeña" or Lenten cuisine, with its focus firmly on fish and vegetables, particularly its pre-Hispanic crops which have been growing for millennia in the "milpa", the traditional corn field. "Calabacitas entomatadas", sometimes known also as "enchipotladas", squash in tomato and chipotle chilli sauce, is a very simple but highly popular Lenten dish which combines three of the milpa's time-honoured inhabitants: squash, tomatoes and chillies (the others being corn and beans, and eventually potatoes). The expressions "entomatadas" and "enchipotladas" are used to describe something cooked in the specific tomato or chipotle chilli sauces, be it a vegetable, a piece of meat or fish, some beans or merely strips of stale tortilla – and strictly speaking, the calabacitas should be prepared in this way. However, I have often come across versions of this dish where the squash and sauce have been cooked separately and combined before serving. The advantage of this method is that the squash can be "dried out" and rid of its 90% moisture content, thus concentrating its somewhat elusive flavour and preventing it from disintegrating during a lengthy cooking in the sauce.

In the following recipe for calabacitas entomatadas, slices of squash are tossed in spices and herbs before being roasted until they start to blacken along the edges, and then simply topped with a tomato sauce spiked with wonderfully smoky chipotle chillies – the flavour of the squash, enhanced by the cumin, cinnamon and chipotle, is then discernible while the heat and acidity of the sauce develop it further and counter any remaining blandness. Alternatively, you can simply cut the squash into large chunks, roast them in the same way and simmer them for 10 minutes in the sauce, making them into a "guisado" or stew. Any kind of squash can be used, but the colour and shape of the butternut makes the dish very attractive.

Roasted squash in chipotle chilli sauce – Calabacitas Entomatadas

Serves 4

1 butternut squash, 1.25 kg/2 1/2 lb to 1.5 kg/3 lb
60 ml/4 tbsp + 5 ml/1 tsp olive oil
2 garlic cloves, peeled and crushed
15 ml/1 tbsp cumin seeds, ground medium coarse
5 ml/1 tsp ground cinnamon
5 ml/1 tsp dried Mexican oregano
5 ml/1 tsp chipotle chilli powder or to taste
25 g/1 oz pumpkin seeds
Sea salt

For the sauce:-
750 g/1 3/4 lb tomatoes
200 g/7 oz onions, peeled and coarsely chopped
2 garlic cloves, peeled
5 ml/1 tsp chipotle chilli purée or to taste
30 ml/2 tbsp olive oil
1 bay leaf
Sea salt

Halve the butternut squash lengthways and scrape out the seeds and any fibrous bits. Quarter each half lengthways and strip off the skin with a vegetable peeler. Arrange the squash slices in a roasting tin.

Mix together the 4 tbsp of olive oil, spices, oregano and chilli power in a cup. Brush the mixture over the squash and season it with plenty of salt.

Preheat the oven to 200oC/400oF/gas 6/fan oven 180oC and roast the squash until it is tender and starting to blacken along the edges, about 45 minutes.

Make the sauce while the squash is cooking. Blend the tomatoes, onions, garlic, chilli purée and some salt until medium smooth. Heat the olive oil in a large frying pan, add the tomatoes and bay leaf, and cook fairly briskly, stirring often, until you have a thick, savoury sauce.

In a small frying pan, toss the pumpkin seeds with 1 tsp of olive oil and some salt and cook over medium heat, stirring constantly, until they start to pop and turn golden. Set aside to cool.

When the squash is ready, pile the slices onto a serving dish and top with the sauce.

Sprinkle with pumpkin seeds and serve immediately.

Buén provecho!

You Should Also Read:
Lenten Cooking in Mexico - Empanadas de Vigilia
Lenten Cooking in Mexico - Torta de Elote
Lenten Cooking in Mexico - Lentil Soup Recipe


Related Articles
Editor's Picks Articles
Top Ten Articles
Previous Features
Site Map





Content copyright © 2023 by Isabel Hood. All rights reserved.
This content was written by Isabel Hood. If you wish to use this content in any manner, you need written permission. Contact Mickey Marquez for details.