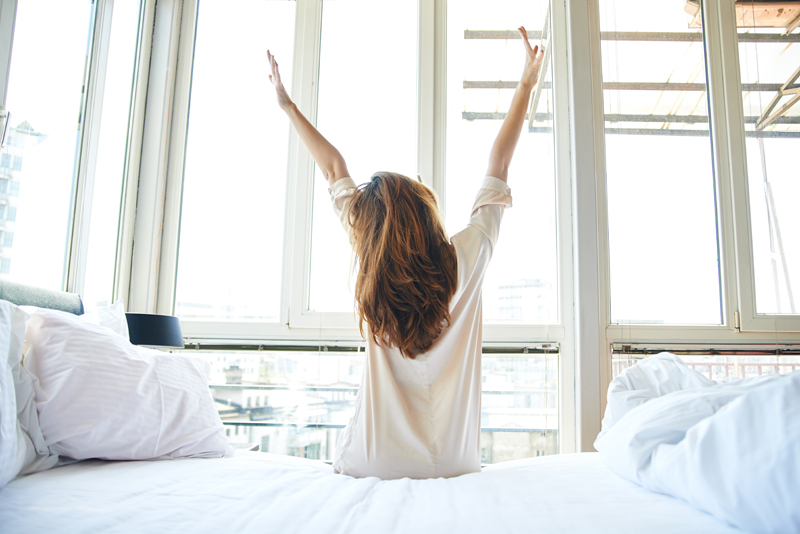 I always have an exhaustive list of goals I'd like to complete—some day. In addition to this life list, I have my master list, daily to-do list, tasks on Outlook etc, so sometimes my life list goals get lost in the shuffle. I've allowed months and months to go by without even looking at any of these goals.

Earlier this year I noticed on 43things.com (a goal-setting website) that you can take one of your goals and make it into a personal challenge. It's quite simple, all you do is choose one goal from your list and set a deadline. Next, you designate a consequence for not finishing on time. This year I've challenged myself to complete four goals and I met the deadline for each one, as a result I haven't had to suffer the consequence of an extra fifteen minutes of exercise a day!

It is amazing what I can accomplish when I am able to focus on one goal at a time. What makes this difficult is that it's wrenching to select just one goal to focus on. By choosing to focus on just one goal, it feels as if I'm reducing the importance of all the other goals that are very dear to me. In the past when I would do this, say focus on my writing, I'd feel badly because I was not spending more time cooking. Guilt would usurp the joy gleaned from just writing. So I'd again try to do it all, all at once and consequently I begin to feel scattered, fractured, overwhelmed and unhappy. I spent my late twenties and early thirties repeating this cycle.

In this column I write about the things I wish I'd known sooner. I have been known to suffer from goal overload. About ten years ago I tried to write a series of novels, while working a day job, while writing articles for half a dozen publications, while raising two toddlers, while trying to lose 15 pounds, while transitioning to a full vegetarian diet, while exercising for an hour every single day. This is not a bad list of goals to have on a life list all at once, however I gave each goal equal weight and expected nothing short of perfection from myself in all areas every day. I was terribly conflicted as a result.

Last year, around this same time I wrote an article about "sequencing" which is essentially putting off a goal until the time/circumstances are right. The trick to sequencing is that in order to make one goal a priority you must in the words of Brian Tracy (Eat That Frog!), make another a "posterity." Further, you have to accept that you may never get to your secondary goals. Sequencing takes a level of faith, patience and maturity that I don't think I reached until I entered my 40s last year. It's unlikely that sequencing would have appealed me when I was 32 and trying to choose between cooking, cleaning and writing—I felt like I was supposed to do them all. If anyone suggested that I might have to give up on one of them up, I would have resented the advice.

I needed a system that would help me to focus on one goal at a time—be it for an hour, a week, a month or a year—while feeling okay about the goals I was not working on. I also needed assurance that the goals I was not working at the moment would still absolutely, positively be achieved. I needed to feel that they were moving along too.

In 2002 when I was still a few years away from hitting rock bottom from goal overload, David Allen came out with a book called Getting Things Done: The Art of Stress Free Productivity a year later another Allen book, Ready for Anything was published. Unfortunately, I did not know about or read these books when I needed them the most. I first heard of David Allen on Lifehacker.com and borrowed Getting Things Done from the library a few years ago and Ready for Anything just this month. Better late than never.

To feel good about what you're not doing, according to Allen, you must first write down all of your goals, large and small. Completely empty your brain of everything. Secondly you must figure out the next step you will take for each and every goal. Finally you have to regularly review this list to take a complete inventory of goals and next steps.

As Allen writes in Ready for Anything "you need to be complete with your incompletes."

"If you consciously track, review, and renegotiate all your commitments to yourself and others, they are in a sense, done," writes Allen. "There is no residue, no distraction, and no pervasive angst."

This is music to my ears. While working on one goal at a time, I don't need to obsess about what's not getting done because I've taken care of it. I've fed and nurtured my other goals by putting them on the list along with a small action I will do next. With a clear conscience I can focus on my one major goal and go full speed ahead.

Right now I'm challenging myself to exercise every day for six months straight without missing a day for any reason. I'm in month five and still going strong!










Related Articles
Editor's Picks Articles
Top Ten Articles
Previous Features
Site Map





Content copyright © 2023 by Leah Mullen. All rights reserved.
This content was written by Leah Mullen. If you wish to use this content in any manner, you need written permission. Contact Leah Mullen for details.