Commit To Change To Lose Weight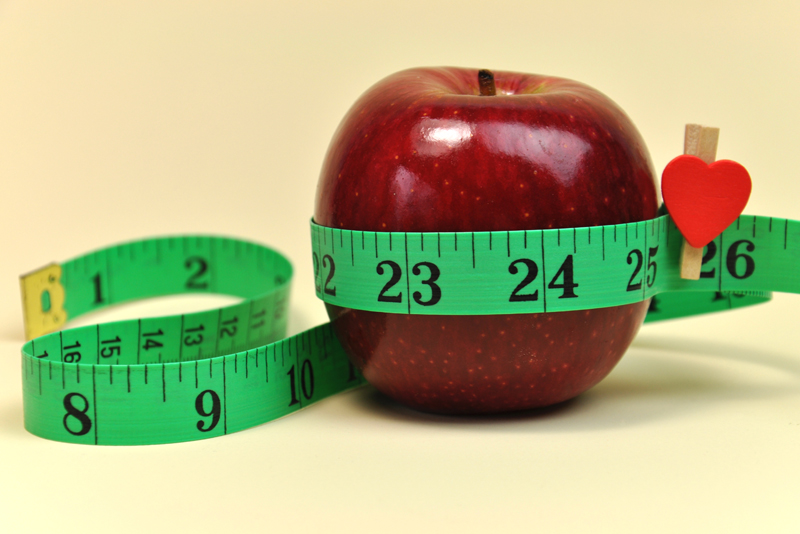 "There are only two options regarding commitment; you're either in or you're out. There's no such thing as life in-between." ~Pat Riley

Many people want to lose weight but don't realize the level of commitment involved in the process. You can hire the best personal trainer money can buy, but the success ultimately comes from your daily choices and sticking to your fitness and nutrition program. What happens when the weekend rolls around and you're with friends who decide to order margaritas, nachos, and other mouth watering appetizers? You can either use willpower to stay on your program, or cave in and partake of the nachos and drinks. Do you decide to stay in bed and sleep another hour, or are you going to get up and kill your workout?

Excuses are often used when people fail to fully commit to their weight loss goals. Progress can never be achieved without being consistent with your workouts and food choices. It's imperative to get in the right mindset by realizing that losing weight is not an easy process. You must be willing to make sacrifices to achieve success. It requires a strong commitment to your goals and the realization that there are no excuses or in-between. The following six tips can help you stay on track and increase the likelihood of success with your weight loss program.

1.Practice mental toughness -Frequently remind yourself of how you feel when you skip workouts, or eat meals with processed foods loaded with chemicals and toxins. Begin to push yourself harder each week to develop mental toughness. Change is uncomfortable and eliminating comfort foods will take willpower. Working out harder will require motivation and determination, but with practice you will get mentally stronger with each good decision you make. When you learn to choose the salad over the fries or the workout over staying in bed; you will have mastered what it takes to start to meet your goals. Begin to push yourself harder each workout to help increase your fitness level. Start to visualize how it will feel to reach your goal weight. How will your body look once you lose excess body fat and replace it with lean muscle? Imagine the increased confidence and empowerment you will attain from taking charge of your health.

2.Prepare to be successful – Preparation is half the battle to winning with weight loss. Get rid of all the junk foods in your pantry and refrigerator. Make a grocery list and buy only fresh fruits, vegetables and lean meats. You will be much more likely to stick to your plan without the temptation of unhealthy food items in your home. Get your whole family involved in making healthy food choices and exercising.

3.Plan your meals and workouts- Write a menu for the week and make sure you have all the items you need on your grocery list. Prepare some meals in advance and store them in your refrigerator for easy food options during the week. Plan your workouts for the week and write them on your calendar. Think of your workouts as being just as important as a meeting for work or with a client, and avoid skipping them or finding excuses to not meet your goals each week.

4.Eliminate temptations- Clean out your desk drawers at work and your refrigerator and pantry at home. Get rid of all unhealthy junk foods so that you won't be tempted to go off your meal plan. If you know you can't be trusted when it comes to going out to eat with friends, invite them to your home instead for something healthy rather than high calorie drinks and appetizers. Prepare fresh vegetables with fruit and a yogurt dip and make cocktails with low calorie mixers like seltzer water. Your friends will thank you for healthier food options and you will save money by eating at home.

5.Find a buddy- Do you have a friend who wants to lose a couple of pounds? Motivate each other by making plans to workout together each week. Share your meal plans and healthy recipes. Friends can be amazing support to help encourage you when you may want to skip a workout or go off your diet.

6.Keep a journal and log progress- A food journal can give you a wealth of information about your food habits, your caloric intake, and percentage of nutrients you take in on a daily basis. Paying more attention to your food choices increases the likelihood of eating healthier foods and staying committed to your goals. Losing weight begins with increased awareness of your food intake and logging progress will help motivate you to stay on track.


You must make a commitment to change for your weight loss program to be successful. Learn to develop your mental toughness by pushing yourself harder each week in your workouts. Doing things like keeping a journal and finding a workout body will help motivate you to stick with your program. Plan to be successful by understanding the challenges associated with making healthy eating and working out a lifestyle change. Incorporate the six tips above to help you reach your weight loss goals.


Related Articles
Editor's Picks Articles
Top Ten Articles
Previous Features
Site Map



Follow @weightlossbella
Tweet





Content copyright © 2023 by Patricia Mitchell. All rights reserved.
This content was written by Patricia Mitchell. If you wish to use this content in any manner, you need written permission. Contact AJ Alexander for details.