Easter and Children with Disabilities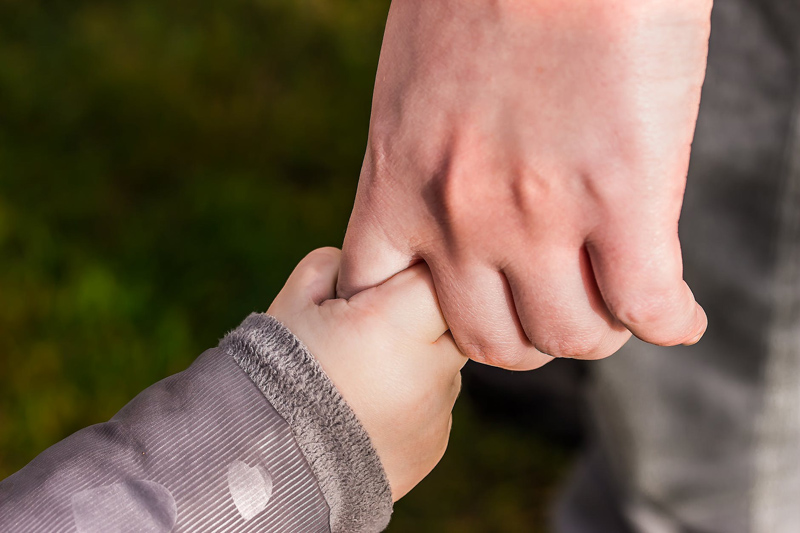 Easter is a holiday that can be stressful for any child, and can be especially complicated for children with disabilities and their families . Children with special needs may find it overwhelming to be dressing up in fancy clothes and unusual shoes, long car drives and family events, having access to an abundance of candies and rich food, and the ordinary stresses of crowds mixed with high expections and unusual schedules.
Wherever possible, plan ahead to reduce discomfort, stress and temptation. As the hours in the day and the days of the week fly by, a holiday can be on top of you before you are prepared to meet it. This happens in most families - we deal with difficulties as they arise and just wish we had the time to figure out how to avoid them in the first place. Don't let this get you down; you are doing a great job in spite of the endless surprises the world springs on you.
There are probably dozens of ways you already accommodate your child's sensitivities and special needs that you can generalize to holiday planning. Your child's cousins and siblings all have little quirks and preferences, and accommodating a child with a disability can only be good for the other young people in the family, who should not be treated like miniature adults when they do not have either the maturity or experience to deal with stressful events.
Sometimes the best we can hope for is that our frequent and consistent reminders about good manners, patience, and the promise of later rewards will help all our children get through difficult times and allow others to see them as the unique and wonderful individuals they were born to be.
If your child has a sensitivity to certain clothing, find an alternate way to get the same effect. Sometimes thrift or consignment stores have gently used clothing that looks festive but feels more comfortable than last minute purchases off the Easter fashion rack. Instead of elegant formal clothing, consider a holiday themed jogging suit, matching t-shirts, or an Easter themed decoration for an everyday outfit. If you are attending a family function, you may want to provide a comfortable matching t-shirt, or sweathirt and pants, for your child's cousins to wear while the family is gathered after church. This could make you their favorite relative for life.
For a child who will be sitting in church with you, bring 'quiet toys'and a notebook for writing, drawing or coloring, a quiet snack and comforting blanket. If you need to take a child, including a sibling, away from the church service, you may want to let the child know that they are so precious to you that you enjoy spending time with them even when you planned to be elsewhere. Just because you are not doing what you planned, you don't have to miss the enjoyment of the new moment.
Posing for pictures can be a grueling event at holiday parties or family get- togethers. It's ok to let children know that you need 'two serious, and one silly' pose, and to use positive reinforcement to coax them into one more 'serious with smiles' shot.
Asking for something silly, like everyone raising both hands to touch their cheeks like the left- behind child in "Home Alone" or some pose from a Harry Potter movie, may result in a more memorable shot for the family album. Bringing along a disposable camera so that each child can take a picture of whatever they want can be a powerful tool for winning children over to your side.
It's also ok to lower your expectations. Instead of perfection, settle for a good time once in a while. Nature is much easier on our attempts to be good rather than perfect. If family traditions are stressful to everyone in the family, this may be the year to add new ones.
Easter egg hunts may be a challenge for children with special needs, as well as their brothers and sisters. At family events, each child might have a specific colored egg to find. Sometimes high schools have community service hours specified for seniors, a great resource for support groups and families whose children benefit from supervision and developing relationships within the community.
This can relieve stress for parents, siblings and event organizers, as well as the child with special needs. If possible, find an interested volunteer for each child, so that mainstream brothers, sisters, cousins and neighbors also have their needs met.
If your child has a special talent or interest, from art to soap bubbles, bring along a pack of printer paper and washable markers, or a variety of bubble making toys. Many children prefer quiet activities, self expression, and simple games. They may appreciate the ability to escape from holiday activities that are quite stressful and unrewarding.
All sorts of things can go wrong for any child during the holidays. Holding back a special toy, extra eggs, planning one to one quality time, and making a point of listening and responding to each child can make a big difference when the unexpected happens.
Some baskets may be hard to carry or balance with even one egg inside; consider a bucket or paper grocery store produce bag with handles. You can make a cute bunny bag out of a full size grocery stack by cutting down the sides for the carrying strap, leaving ears at one end and a cotton ball tail at the other. Folding several layers for the handle strap can make it easier to carry and less likely to tear during the day.
Plan ahead for the effects of the initial surge, even in egg hunts for children with special needs. Keep the main group focussed on the far end of the field, and follow along after them with a secret stash of eggs for those who do not move or pick up eggs as quickly. Save a few for children to find while they are walking away from the field.
This can be especially useful if your child is not interested in traditional candy filled eggs - or if they are very interested, but have dietary restrictions. Most stores have small toys, stickers, or other non-candy items that fit inside the traditional plastic eggs. Small pretzels, cereal, and other foods, or pennies, may be a delight for your child to find. Putting a flashing light diode, bells, or small toys with electronic sounds inside the eggs can be especially fun.
Small objects are choking hazards, unwrapped candy can fall out onto the ground when plastic eggs are opened, and traditional hard boiled eggs used in hunts can go bad if they are cracked or overlooked for a few hours. Some families and groups put numbers on eggs to be traded in for candy or toys afterward, or use the eggs for clues or coupons, or puzzle pieces to be put together after the hunt. Many children enjoy crafts projects more than egg hunts.
Any of your children may be given inappropriate toys or foods, or an excess of either, at family events, community programs or church functions. Practicing 'good manners'and other strategies beforehand is helpful for parents as well as children. If a well meaning adult forces candy on a child with diabetes, or any food that is inappropriate or disliked, it's better if the child knows to say Thank You even if they also say they will pass it along to someone else or 'save it for later.'
Sometimes older children with disabilities whose baskets are full learn to share with younger children and toddlers who arrive late or who have not developed egg finding strategies. I found out years later that my son dropped eggs from his basket in the path of a two year old whose mother had cuddled him in our church nursery when he was a baby. She told me she had arrived late at two other egg hunts and was feeling overwhelmed that her son did not pick up even one egg. I was helping my daughter find a few and did not see my son plant some of his eggs in the toddler's path. Our children learn how to be inclusive when they grow up included in their communities.
Easter is a significant religious holiday, as well as being a traditionally excessive commercial event. If your family celebrates both aspects, give yourself permission to choose activities that are most meaningful to your loved ones. This is another good time to consider what is most important to us, to look at our families and communities from a fresh perspective, and make the best of each celebration. This year let our goal be to do only what is possible.
Some children have dietary restrictions or issues that don't take holidays off. For more information see articles like:
Diabetes Information for Classmates
and
Celiac Disease in Children
Browse at your public library, local bookstore or online retailer for books about
Easter Crafts for Children
. Browsing or ordering items from Amazon.com through links in our website articles will slightly benefit the Special Needs Children website.
CWD - Children with Diabetes Information and Support
Children with Diabetes
at www.childrenwithdiabetes.com
Terri Mauro:
Easter Survival Guide
You Should Also Read:
Faith, Religion, and Children with Special Needs
Spring Craft Ideas
Expressing Friendship with Valentines


Related Articles
Editor's Picks Articles
Top Ten Articles
Previous Features
Site Map



Follow @DownSynAdvocacy
Tweet





Content copyright © 2022 by Pamela Wilson. All rights reserved.
This content was written by Pamela Wilson. If you wish to use this content in any manner, you need written permission. Contact Pamela Wilson for details.