Mexican Chicken Soup for the Soul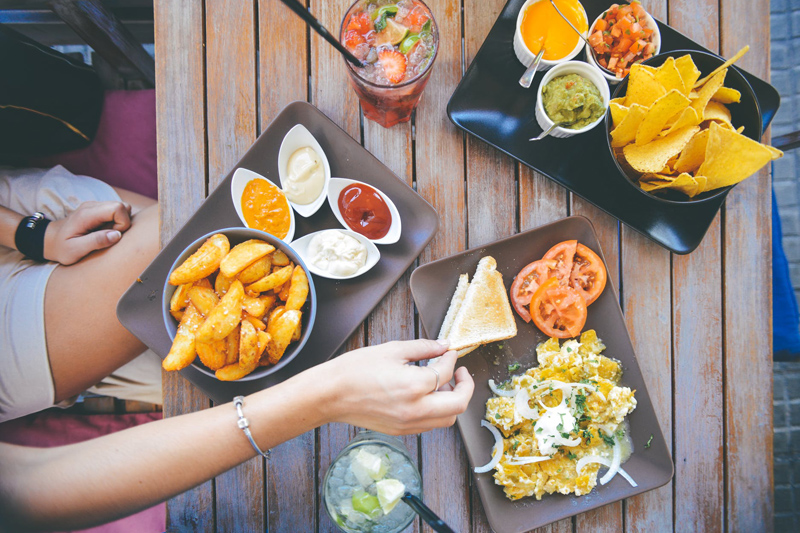 A recent visit to the Mercado de San Juán in Mexico City filled me with nostalgia and brought back vivid memories of childhood expeditions with Juana, our cook. It is not a market as such, more a grid of streets lined with nothing but food shops, fresh fruit and vegetable barrows, and cooks' stands - the aroma of chillies, coriander and frying tomatoes follows you wherever you go and everyone seems to be eating something – the sights, sounds and smells are enough to make one ravenously hungry, even just an hour after a large and rib-sticking Mexican breakfast. And in San Juán, as in every other Mexican market, I was yet again struck by the seeming infinity of chickens on the butchers' counters. It is difficult to believe that there is a demand for quite so many of them, and one is left with the distinct immpression that every single Mexican must eat chicken every day, which is probably true! Chicken is of course cheap compared to beef or lamb for instance, and it undoubtedly makes up an important part of the everyday diet.

The marble counters in the butchers' shops are piled high with chickens, hundreds if not thousands of them; their bare plucked skin is bright yellow like the corn they eat, their heads dangle forlornly, their scaly feet stick out stiffly – and they are bursting with flavour, their flesh juicy, firm and rich.

Chicken was an Old World addition to the New World diet and plays a major part in Mexican cookery, making its faithful appearance on every restaurant menu in many different guises, from a plain, steaming broth thickened with little pasta shapes, to a savoury soup full of vegetables and chicken strips, a filling for the many tortilla dishes, or dark, spicy "moles". Consomé is a childhood favourite for me, a comforting, fragrant supper dish of which I never tire and which still has the power to soothe me and make me feel safe – it is without doubt a Mexican version of chicken soup for the soul and if you have a chicken carcass left over from a main meal, then do strip any flesh from the bones, make a golden chicken stock and pick up the recipe below from the second paragraph. And of course the reason why I am writing about "consomé a la Mexicana" at this time of the year is that it is a really good way to use up some of that left-over "American peacock", better known today as turkey!

Consommé with Mexican flavours – Consomé a la Mexicana

Serves 2

2 large chicken thighs or drumsticks
350 ml/12 fl oz chicken stock or water
15 ml/1 tbsp olive oil
100 g/4 oz red onions, peeled and finely chopped
2 garlic cloves, peeled and crushed
1 red and 1 green chilli, deseeded and finely chopped
150 g/5 oz tomatoes, coarsely chopped
1 cup cooked brown rice
1 ripe avocado
20 g/3/4 oz flat leaf parsley, coarsely chopped
Sea salt and freshly ground black pepper

Place the chicken and stock or water in a small saucepan. Bring to the boil on low heat and simmer for 10 minutes. Set aside to cool. Remove the chicken from the stock, discard the skin, and strip the meat from the bones. Reserve the stock.

Heat the olive oil in a medium saucepan. Add the onions, garlic, chillies and some seasoning, and cook gently until softened. Stir in the tomatoes and cook for about 5 minutes, to evaporate some of the moisture. Pour in the reserved chicken stock, stir in the rice and chicken, and bring to the boil.

Peel and stone the avocado, and dice the flesh into 1 cm/1/2 in pieces. Add it to the soup and check the seasoning.

Stir in the parsley and serve immediately, before the avocado softens too much or loses its colour.

Buén provecho!

You Should Also Read:
Yucatán - Pollo Pibil Recipe
Veracruz - Chicken Tlatonile from Huatusco
The Spanish Influence in Mexican Cuisine


Related Articles
Editor's Picks Articles
Top Ten Articles
Previous Features
Site Map





Content copyright © 2023 by Isabel Hood. All rights reserved.
This content was written by Isabel Hood. If you wish to use this content in any manner, you need written permission. Contact Mickey Marquez for details.