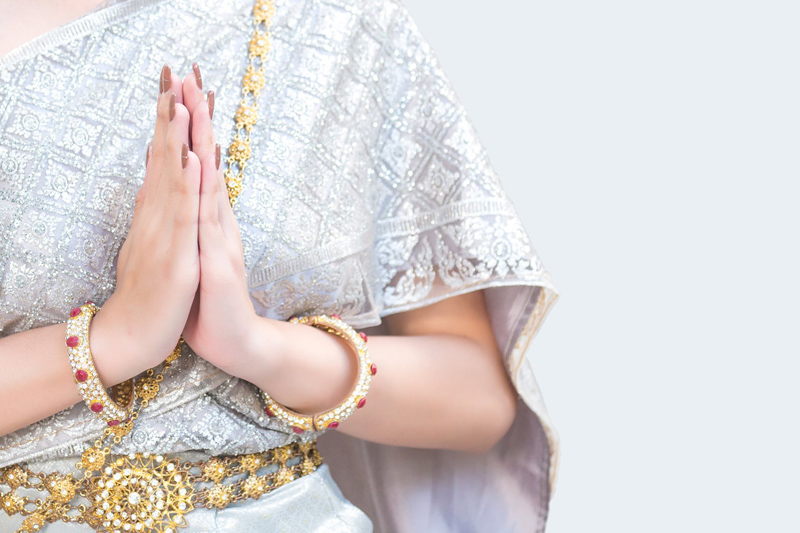 Choose a firm fresh wild caught salmon for this amazing recipe. You can cut the recipe in half and make a side of salmon if you don't want a huge amount of gravlax. Save the extra spice mixture for the next time you want to make Gravlax.

An alternative to the tequilla is to use Mekong Whiskey for a serious Thai tast.

I have used wild caught Steel Head to make this gravlax and it is also wonderful. The best fish for the gravlax is to use Wild caught Copper River King Salmon or Sockeye available during their brief season in May to July.

Every time we serve this Thai-Style Gravlax we get rave reviews and it disappears quickly!

I have served this on the crispy rice crackers used with Miang Kam, and with the Miang Kam Sauce garnished with a cilantro leaf.

1 (2 pound) salmon fillet, skin on
1 1/2 ounce gin
1 1/2 ounce tequila
3 ounces fresh Meyer lemon juice
5 ounces sugar
5 ounces salt
7 ounces cracked black pepper
3 ounces coriander seed, cracked
2 lemon grass stalks, quartered lengthwise amd bruised
4 Pairs Kaffir Lime Leaves, slit
1 ounce chopped dill
1 ounce chopped fresh cilantro


Place salmon skin down on cheesecloth. Leave enough cheesecloth on all sides to completely cover finished product.

Mix gin, tequila, lemon juice, and drizzle on fish. Mix sugar, salt, pepper, and coriander seed and spread evenly on fish. Place lemongrass on fish. Combine dill and fresh cilantro and spread evenly on fish.

Wrap salmon in cheesecloth and place in a perforated pan (place tray underneath pan to collect juices) Place pan on top of fish with 4 to 5 pounds of weight. We wrap building bricks in tinfoil for the weights. Each day spoon the marinade back over the fish, place back in the refrigerator.

Cure under refrigeration for 5 days or up to 10 days, remove cheesecloth and scrape off the cure. Slice thinly keeping knife at a 30-degree angle.

Serving variations:

Serve with a dill mustard sauce, capers, chopped red onion and pumpernickel bread thinly sliced.

Served with creme fraiche and caviar on a rye toast point.

Miang Kam Style Sauce

Sauce Ingredients:
1/4 cup finely ground dried shrimp (measured after grinding)
1/2 cup roasted shredded coconut
1/4 cup unsalted roasted peanuts
1/4 cup palm or coconut sugar
2 Tbs. fish sauce ( nahm bplah), or to taste
1/2 cup water

or garnish:
thin slivers of Thai chiles
Cilantro Sprigs
Small Thin slices of Lime including peel

Roast unsweetened fresh or dried shredded coconut in a a toaster oven or in a large heavy non-stick pan over medium heat. Watch carfeully as the oil in the coconut can allow it to burn quickly.

Stir frequently until the coconut shreds are evenly a golden brown and very fragrant. Sit aside.

Roat peanuts in the ame fashion. Set aside.

To make the sauce, grind the dried shrimp, roasted coconut and peanuts separately and as finely as possible in a clean coffee grinder.

Place all ingredients in a small saucepan and bring to a boil, lower heat and simmer, stirring frequently to make sure all the ingredients are well blended and the sauce as smooth as possible.

Cook about 10-15 minutes, or until the mixture has thickened to the consistency of a light batter. Transfer to a sauce bowl and allow to cool to room temperature before using. The sauce will thicken more as it cools.

Place a dab on the thinly sliced gravlax that is resting on a thin slice of pumperknickle bread. Garnish with a cilantro sprig, thin slice of lime, and slivers of Thai chile.







You Should Also Read:
Thai Rice Crackers


Related Articles
Editor's Picks Articles
Top Ten Articles
Previous Features
Site Map





Content copyright © 2018 by Mary-Anne Durkee. All rights reserved.
This content was written by Mary-Anne Durkee. If you wish to use this content in any manner, you need written permission. Contact Mary-Anne Durkee for details.