Thai Sesame Noodles (Thai Ngaa Mie)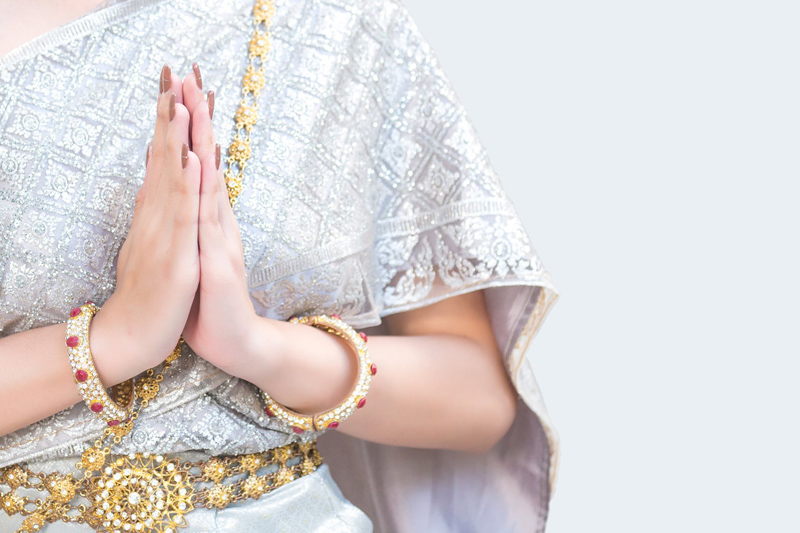 Noodles became very popular in Thailand due to their introduction by the ethnic Chinese when they arrived in Southeast Asia as immigrants from southern China settling in the region the past century.

The Chinese brought with them rice noodles and their ways of cooking them. They integrated the local Thai ingredients and made Thai-Chinese noodle dishes which we so much enjoy today. Thus was the birth of the multitude of Noodle Carts through-out all of Southeast Asia.

Now today rice noodles are a large part of Thai cuisine. The Chinese adapted their noodles to incorporte the local Thai taste of hot, sour, sweet and salty flavors.

Why not make a pot of Thai'd up Noodles for lunch today?

Thai Sesame Noodles tossed with cabbage and carrots, dressed with a flavourful Thai dressing makes a yummy bowl. This quick and easy Thai meal is ready in 15 minutes.

Thai Sesame Noodles (Thai Ngaa Mie)
1/2 pound somen noodles*
2-4 tabs fish sauce (Nam Pla)
1/3 cup roasted chopped peanuts
2 tablespoons fresh Lime Juice
1 tablespoon sesame oil
2-8 minced Thai Dragon Chiles-depending on your heat preference
2 tablespoons hot sauce (Sirachi)
2 cups shredded cabbage and carrot mix
1 cup bean sprouts or pea shoots
3 scallions, chopped on an angle
2 tablespoons toasted sesame seeds
several sprigs of cilantro for garnish

Cook noodles to al dente, then cold shock them to stop the cooking process by running it under cold water in colander.

Drain the noodles very well.

In a large bowl, whisk together the fish sauce, chopped peanuts, lime juice, sesame oil, and hot sauce.

Taste and adjust the hot-salty-sour-sweet balance of flavours.

Add noodles and veggies and toss to combine the noodles and coat them evenly with sauce.

Sprinkle scallions and sesame seeds throughout the salad, plate the noodles, and garnish with cilantro sprigs.

Variations for this tossed noodle dish would include using mie/thin rice noodles, or bean thread noodles in place of somen noodles. Also there are non-fat IE non-fried somen noodles available. Noodle King is one brand I have used.

If using the thin rice noodles soak the dried rice noodles in cool or lukewarm tap water for 10 to 15 minutes or until the noodles are limp but still firm to the touch.

*Somen Noodles are available in Fat Free verions such as those made by Noodle King in both thick and thin versions. These packages are sold in master packs of 5 individual servings for $3 to $4.

You also can use rice noodles or mung bean noodles for this dish if you prefer.





Related Articles
Editor's Picks Articles
Top Ten Articles
Previous Features
Site Map





Content copyright © 2023 by Mary-Anne Durkee. All rights reserved.
This content was written by Mary-Anne Durkee. If you wish to use this content in any manner, you need written permission. Contact Mary-Anne Durkee for details.