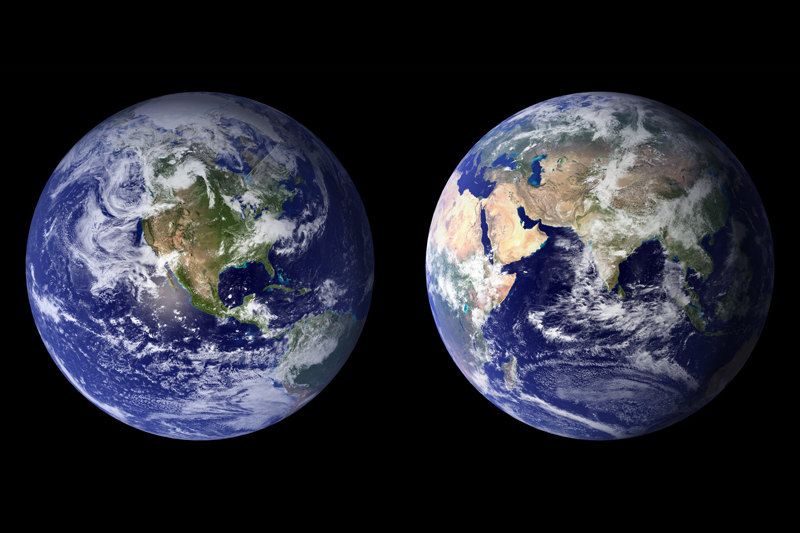 Over the decades, the flu has become easier and easier to deal with. In the past, the flu has claimed millions of lives due to poor sanitary conditions and medical resources.
Influenza, or The Flu for short, is a general name given to any one of many virusses that cause a serious throat / lung infection. Each year, a certain strain becomes prevalent and strikes. When this happens in one country or area it is called an epidemic; when it happens around the world it is called a pandemic.
One of the worst flu strains in recent history happened in the winter of 1918 - 1919. Named the "Spanish Flu", this strain went around the world and killed somewhere between 20 million and 50 million people. In the US, 500,000 people died. At the time, flu transmissions were not understood and there were no vaccines. More people died in this flu season than had died in all of World War I.
Luckily, when the Asian Flu began making its rounds in 1957 - 1958, doctors had developed vaccines and actively began fighting it and publicizing flu information. While 70,000 people died in the US, many felt this was but a drop in the bucket compared to how many could have died.
The next large outbreak to hit was in 1968, with the Hong Kong flu. Again, doctors actively fought this with vaccines, information and prevention. Only around 34,000 people died in the US as a result.
Even with our greater population in modern times, around 36,000 people die each year from the flu in the US.
We have been very lucky to not have any large outbreaks since 1968. This can in part be attributed by active monitoring and work by the CDC and the World Health Organization. Also, most people are now much more aware of how the flu is transmitted, and take steps to keep themselves and those around them safe.
Flu Epidemic Widespread in 45 States
Symptoms of the Flu and Influenza
Preventing the Flu / Influenza
Who Should Get the Flu Vaccine
Flu Types and Information
The Flu Vaccine - History and Information
How the Flu Vaccine Works
The Swine Flu - Swine Virus Epidemic
Stomach Flu Information


Editor's Picks Articles
Top Ten Articles
Previous Features
Site Map





Content copyright © 2022 by Julie S.. All rights reserved.
This content was written by Julie S.. If you wish to use this content in any manner, you need written permission. Contact Ije Yvonne for details.