Chiang Mai Sausage (sai krok)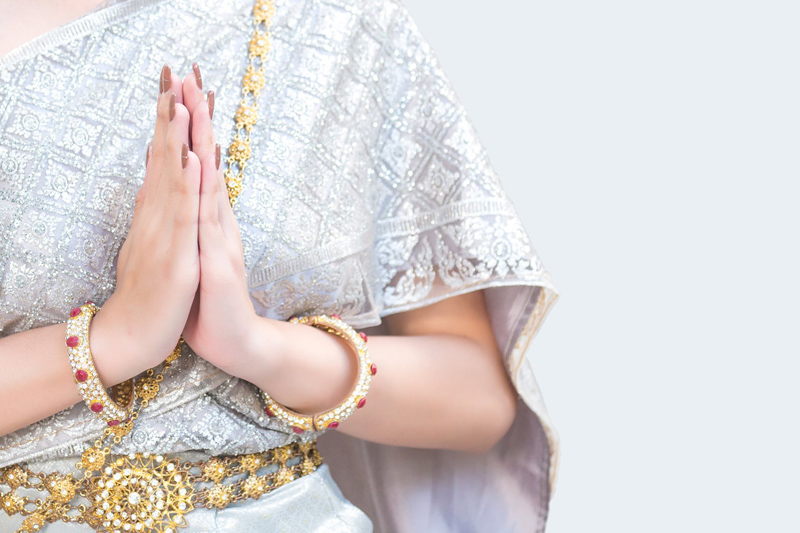 This recipe is a compilation of eating many sausages in Thailand during the last 23 years, tasting and watching locales make them. Each region of Thailand has their own style of making sausages.

We compiled our notes and photos and have been perfecting the making of Thai sausages for over 20 years, and this is but one of the many Thai sausages we make.

I think this recipe is very close to the real thing made in Chiang Mai. Of course I am convinced much of the real Chiang Mai Sausage taste is accented by the fumes of the tuk-tuks, dust, and the smell of the roasting sausages on the coals while the street vendor prepares them and the laughter of children fills the air..........or is it the Singha?

I normally make at least 10# of these Chiang Mai Sausages at a time, as they freeze nicely. I just vacuum pack with my foodsaver. I grind my own meat, but you could use pre-ground pork. There must be at least 15% fat content or the sausages will not have the proper taste and texture.

I use hog casings which are available at most butcher shops.

Chiang Mai Sausage

1 lb. Pork (butt) - minced/diced
2 Tablespoons fish sauce
1/2 cup garlic - minced
1/4 cup cilantro leaves - chopped
1 tsp cilantro root/stems -chopped
1/4 tsp green peppercorns - canned
1 Tablespoon lemon grass - chopped
1/2 tsp Galangal chopped
1 Tablespoon shallot - minced
2 Tablespoons red curry paste
6 Thai Chiles minced
6 pair Kaffir Lime leaves - finely sliced
Sausage casing - salted or brined

Combine all ingredients but pork- pound into a paste with mortar and pestle.

Mix paste and pork thoroughly.

Refrigerate the mixture overnight to allow flavors to blend before making your sausages. Force into sausage casing and tie-off in 1" "balls". You also can form into patties and grill. Sometimes I make these in the usual 4" sausage links, but traditionally Chiang Mai Sausages are small round balls-perfect bite sized morsels.



This is served fried with fresh Thai Chiles, Basil, and sticky rice. We like to serve these sausages with wooden skewers to use to pick them up and pop into your mouth.

I also use it cut up and browned and in Chile Fried Rice.



Related Articles
Editor's Picks Articles
Top Ten Articles
Previous Features
Site Map





Content copyright © 2023 by Mary-Anne Durkee. All rights reserved.
This content was written by Mary-Anne Durkee. If you wish to use this content in any manner, you need written permission. Contact Mary-Anne Durkee for details.