Design a Schedule and Stick to It!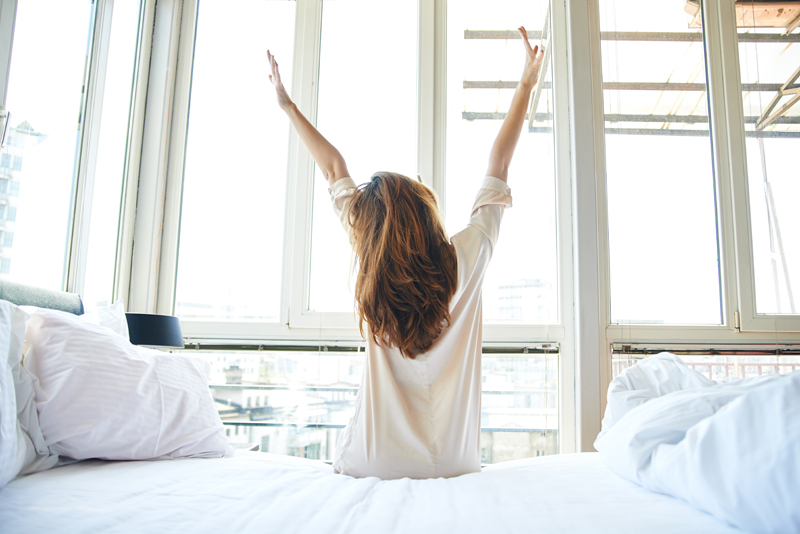 Once I worked for a very small company and as with any small business, I was required to wear many hats. Because I was a Jane of All Trades (I did a little bit of marketing, reception, writing, clerical etc) I was always being pulled in several different directions. It wasn't the first time I found myself in this sort of unstructured yet demanding work situation, but it was the first time I handled the situation with grace. I was only there for one day—a half a day actually—before they trusted me to work on their most important documents and it took about a month before I had every aspect of my job under control.

My secret? I designed a schedule and no matter what I stuck to it. Here's how I did it. You can also use these techniques to build a schedule for yourself at home.

Make observations.

The first thing I did when I started the job was to observe what was going on around me. Where did my work come from? How often did I get this work? What were the deadlines?

What I was looking for and trying to hunt down were the routine tasks—my favorite kind of task in the world because once you've done something, ten, twenty, a hundred times you can master it.

Write everything down. Leave out nothing.

As I was making my observations, I was writing things down. I knew I was receiving work from the boss, and about half a dozen other managers quite randomly. I never knew what was coming or how much. I also had ongoing marketing work that I realized overtime I would have to manage myself as I noticed no one was monitoring my progress in this area. Then there were two major reports that were both due monthly. Bingo! This is what I had been looking for-- the routine work. Routine work is wonderful to build a schedule around.

Make a list.

After making my observations, I began to draft what I call a "Dashboard" or "Master List." On this list I broke down all of my areas of responsibility. I followed the philosophy I use with filing: use broad categories when filing because it's easier to look for a document in one big file than to sort through 10 small files.

Work was coming in from various people, then I had my own work and the two reports. Because the assignments were so disjointed, I consolidated. The boss had his own category at the tip top of my list. I lumped the managers altogether under one category. My personal projects were another and the reports were under one category at the bottom of my list because they were the foundation. These were my core areas of responsibility. When I had 20 outstanding things to do and the phones were ringing and my email was jumping it felt good to know ultimately I was responsibility for only four major areas even though at first it felt like 100!

Make a schedule.

Once I'd been with the company for a full month, I was able to draft a general job description based on my four core responsibilities. I used this information to develop a schedule. Every hour of my day (when I was not in a meeting) was designated to one of my areas of responsibility. For example, I'd schedule a set time to work on the reports every day for an hour or so. When I was working on the reports, I did not work on marketing or anything else. The only thing that would draw me away from what I was scheduled to do was a request from the boss or a serious emergency. And if there was an interruption I'd deal with it and then go right back to working on the reports again.

By working in this manner—by designating specific tasks to specific time frames--I was able to get all of my work done. Also what I did was to turn the job description/area of responsibility list into a status report that I would email to stake holders every day so they knew where I was on all of my projects.

Stick to it!

I still use this work style when I'm writing at home. I break down my workday by publication or website. I schedule chunks of time to devote to specific projects and unless a serious emergency crops up, I do not veer from the schedule.

For example, the other day I was working on a Bellaonline article (as per my schedule) when I noticed an email that I'd been waiting for in my inbox. I was tempted to open the email, however it was for an article I was writing for a different website, not Bellaonline. I'd already done my scheduled work for that website earlier in the day and wasn't scheduled to work on it again until the next day. Although I really wanted to open the email, I refrained and continued with the work I had been doing.

I did not open the anticipated email until 12 hours later when I was scheduled to do so.

There may be times where you're scheduled to work on a project but can't as you're waiting for something and can't move forward until you get it. In that case I do something that is project related. If I can't work on the meat of a project, I can always do some housekeeping. I can start to put together an invoice, I can brainstorm other ideas to pitch to the editors in the future, I can straighten up my computer files and so on.

Many professionals with multiple responsibilities often find themselves unsure of what they should be doing at any given moment. Having a schedule helps you to make those tough decisions. Unless there is an emergency you simply do what is next on your schedule.



Related Articles
Editor's Picks Articles
Top Ten Articles
Previous Features
Site Map





Content copyright © 2023 by Leah Mullen. All rights reserved.
This content was written by Leah Mullen. If you wish to use this content in any manner, you need written permission. Contact Leah Mullen for details.