Wan Trut Chin-Happy New Year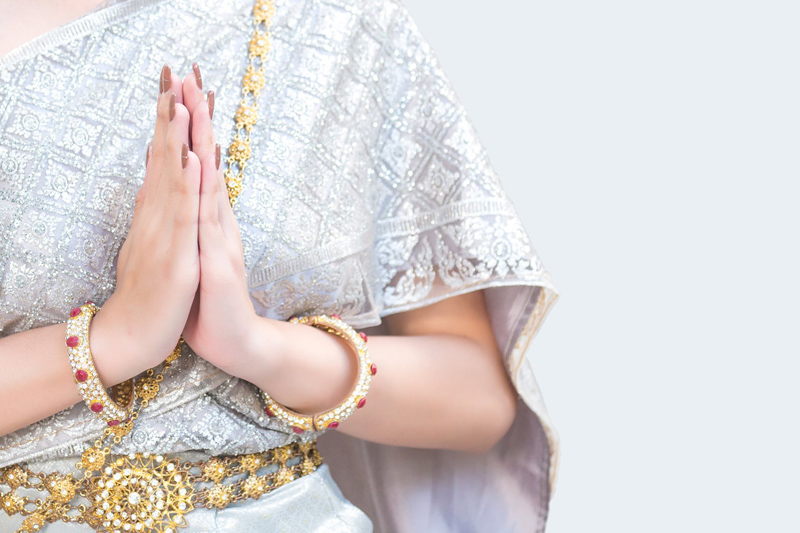 February 3, 2011 begins the Year of the Rabbit for Chinese all over the world.

Thai Chinese New Year's Day is called "Wan Trut Chin" in Thai. Thai Chinese New Year festivities last for three days with gatherings around family and food celebrations as well as going to pay respect to ancestors.

Yawarat (Bangkok's Chinatown) founded in 1783 and Nakhorn Sawan are the favourite places to celebrate Chinese New Years in Bangkok. Chinatown is located in one of the oldest areas of Bangkok. It was established by Chinese traders who came in junks to trade with Thailand (Siam). Yaowarat Road is the center of Bangkok's Chinatown and is said to resemble a dragon.

On February 2, 2011 Thai Chinese will begin making offerings to gods, their ancestors, and the gods of luck and land. Offerings often include pork heads, steamed duck and chicken, fresh fruit, cakes made of durian and vegetarian foods. Flowers called dook mai chin and gold paper are also offered. Many families will place a whole chicken including head and feet (representing prosperity and wholeness) behind an offering of mandarin oranges (representing wealth and good fortune). This is a symbolic significance of setting a dinner table for ancestors and the household spirits.

Choi Sun, the god of good luck and wealth is seen everywhere. "He" spreads this good wealth and luck by handing out red envelopes, ang pao, as gifts. This is the same custom as in China, Taiwan and with overseas Chinese. Wearing red clothes is believed to bring blessings, and the colour of gold is considered auspicious.

Old Chinese traditions include:

Cleaning the whole house before New Year's Day. On New Year's eve, all the brooms and brushes are placed out of sight, as cleaning, sweeping and dusting can't be done for fear that good luck and fortune will be swept away. This is especially meaningful this year as the fierce Year of the Tiger leaves and the calming Year of the Rabbit is ushered in.

At midnight all doors and windows are opened to allow the old year to leave.

Another tradition is that no one is permitted to borrow and lend anything on New Year's Day.

The Lion dance is the most popular event during Chinese New Year festivities as it is believed to ward off demons and evil spirits.

The lion is a huge, multi coloured papier-mache head with a long multi colored train. Two or many people are inside the lion depending on the length of his tail. It is a spectacular vision to watch the graceful dance of the lion making its' way down the streets to the sound of a drums beating as the lion dragon's heart-beat. The lion enhances all emotions from utmost joy and happiness to the deepest sorrows.

They are moving the head and body with precision and ease following the background drum beat. The lion shows every emotion, from happiness and joy to the deepest sorrow.

Chinese Thais believe it is extreme good luck to have the lion dragon to visit their home or business and cabbage and lettuce leaves are strewn about to attract the lion dragon. It is the utmost luck to have the lion pull someone's head into his mouth. Of course a generous gift of money is given to the lion dragon as thanks, and the more the gift the finer the dancing.
Many people will set off many strings of firecrackers for good luck and to scare off "evil spirits". It is a very loud and smoky event much like during the Vegetarian festivals.












Related Articles
Editor's Picks Articles
Top Ten Articles
Previous Features
Site Map





Content copyright © 2022 by Mary-Anne Durkee. All rights reserved.
This content was written by Mary-Anne Durkee. If you wish to use this content in any manner, you need written permission. Contact Mary-Anne Durkee for details.